About 25Home
25Home When searching for the perfect sofa, qualities like comfort, durability, and easy-to-clean fabric come to mind. Of course, affordability is a big one too.
But is it really possible for a sofa to check all of these boxes? 25Home proves that it is. In fact, the brand was created to prove it.
Offering a collection of modern, Scandinavian-style sofas and sectionals for all kinds of families, whether it's just you and your dog or a full house of 5, they make it easy to find a beautiful piece to last a lifetime. Their mission? To inspire you to live a five-star life, something their unique logo nods at.
Based in LA, 25Home offers a 1-year warranty on all of their items, along with 5-star prices and extraordinary sales. Will they have what you've been looking for? Read this 25Home All Leather Sectional review to find out.
I'm sure you can tell by the name of this review that my focus will be on one particular product, but since this brand offers so many other jaw-dropping collections, you'll find details on a few others here too. Let's get things started with the highlights:
1 . GULLICHSEN ULTRA SOFT AIR LEATHER DOUBLE BED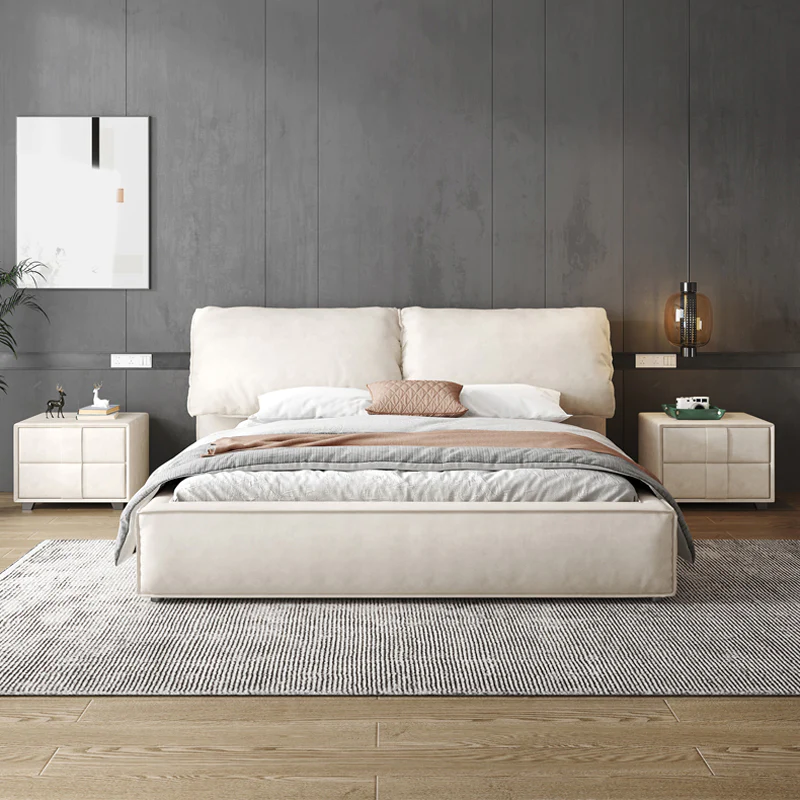 Gullichsen Air Leather Double Bed is the perfect essential for your stylish bedroom. Bold Nordic design with premium handcrafted air leather, this bed is stain-resistant, anti-scratch, water-resistant, even pet friendly. Silhouette of modern style yet equally cozy, this is the bed made for your chilly curling up and sinking in.
2 . ALL-LEATHER SOFA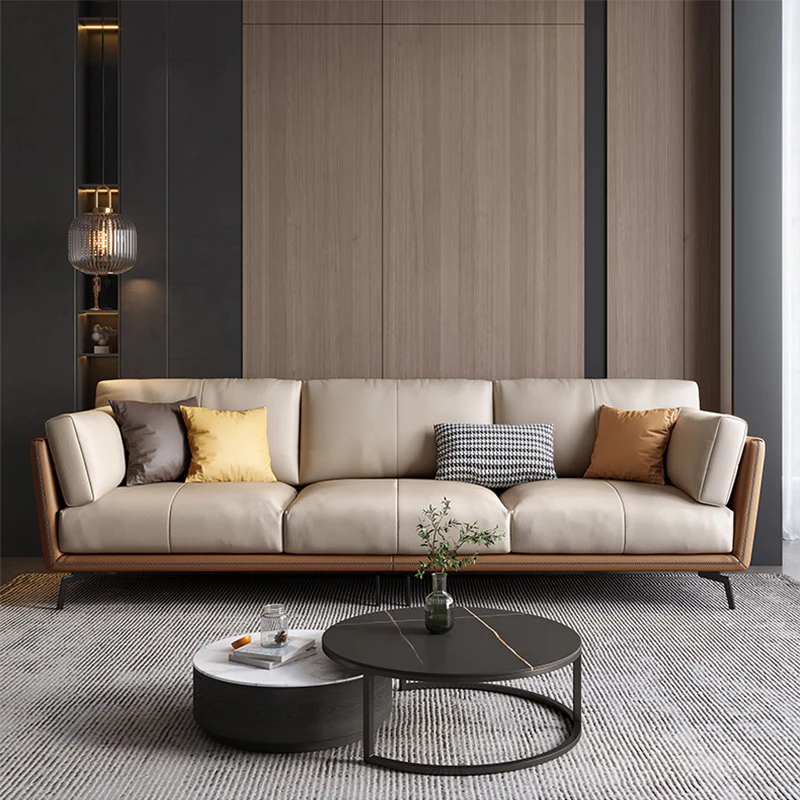 Have you ever shrunk back because of the high price of the all-leather sofa? Such a thing will never happen at 25Home! Our All-leather sofa can fulfill your dream of buying a luxury genuine leather sofa at radically fair price. Don't worry! We will Not take a fraction of the price by sacrificing the product quality. Rather, this All-leather sofa is a unique designer sofa made of the best material, and makes comfort look sophisticated. 25Home was founded on the belief that furniture shouldn't break the bank. We are dedicated to making luxury furniture accessible to everyone.
THE TRUTH BEHIND AFFORDABLE LUXURY.
The high price of luxury mainly comes from the middleman. 25Home provides the affordable luxury by cutting out the retailers and pass the savings on to the customer. Our direct-from-manufacturer model did what so-called direct-to-consumer (DTC) furniture brands couldn't do. We don't reject the DTC model, rather, we push it to the limit: we provide you a platform to buy direct from the manufacturers.
UNIMAGINABLY DURABLE.
We select the top-grain leather, examined by Martindale Abrasion and Pilling Tester, to ensure its durability. Salo Full-Leather Sofa is sturdy, scratch-resistant, and crack-resistant, perfect for pets and children. Not only that, the leather we choose is breathable and pliable, providing you with the most comfortable experience.
3. SANDWICH SECTIONAL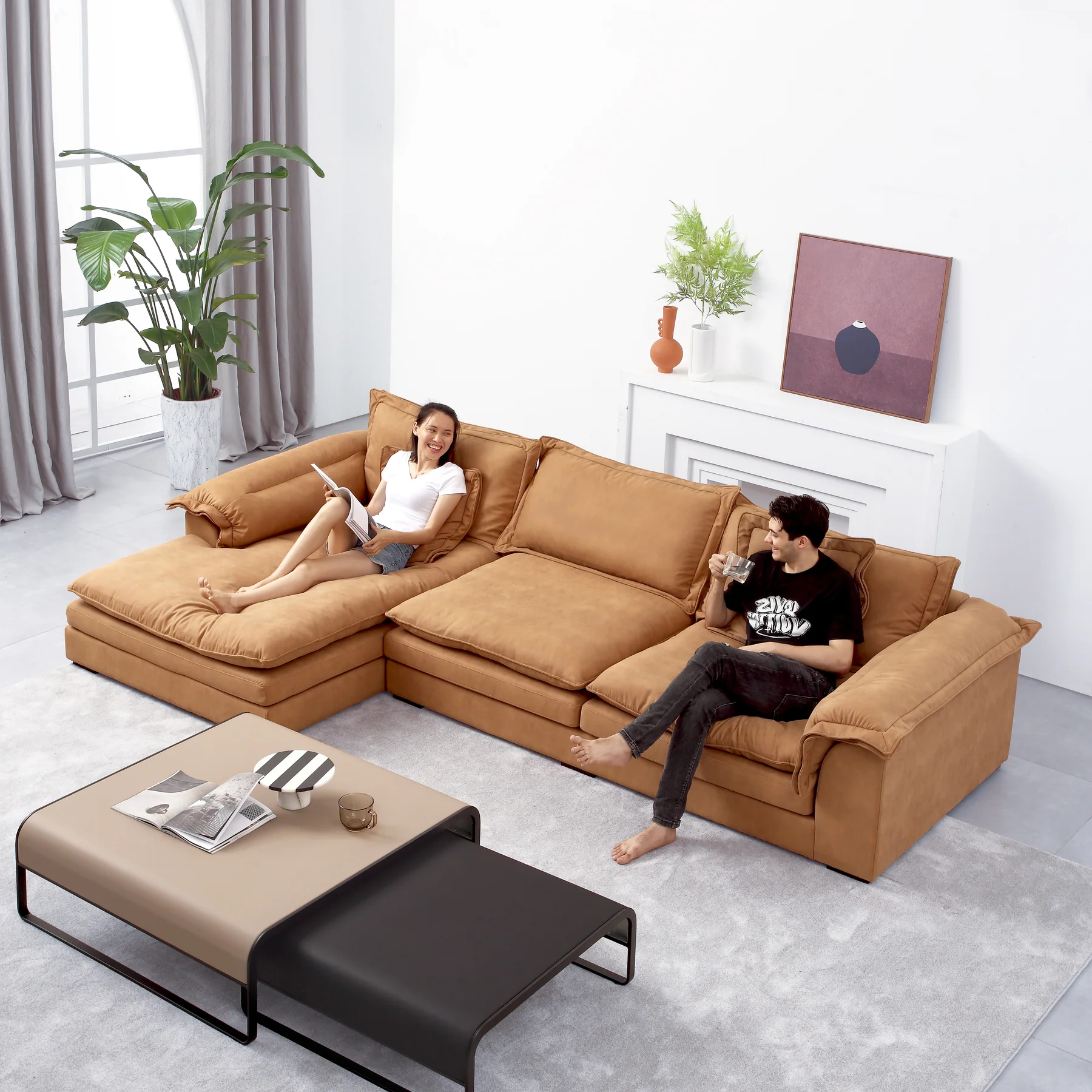 Have you ever had family quarrels and hurt the one you love when choosing a sofa? Sandwich Sectional keeps you out of such trouble! It is a versatile sectional to meet different preferences of family members, from soft to hard. Each family member can find his/her perfect comfort by creating different combinations of sofa cushions.Sandwich Sofa could be the best family sofa which encourages your creativity and promotes family harmony.
WHY SANDWICH?
The reason is simple! Just like buying a sandwich, you can decide the order of ingredients and enjoy the rich taste in one bite. That's why you should choose this sofa: it is a Four-in-One sofa. Each seat consists of 2 cushions: a soft feather cushion and a bouncy foam cushion. By combining the cushions as you wish, you can get four sofa for the price of one. It is not only suitable for various spaces, but also brings your family four types of enjoyment.
A SOFA, A BED
With 32.7 inches seat depth, Sandwich sofa can be served as a single bed. Its armrest, with perfect curve and soft filling, can be used as a pillow. It's not a simple bed, but an ergonomic bed that protects your spine.
EXTRAORDINARILY CONVENIENT
Water-resistant processing was thoughtfully applied to the outermost surface of the air leather, therefore, there is no need to worry that the sofa will sag or deform when it's soaked. The water-resistant treatment also makes cleaning easy—a rag is all you need if there are stains.
UNIMAGINABLY DURABLE
Air leather, as a high-strength material, is scratch-resistant and perfect for pets and children. Moreover, this sofa is also non-wrinkle and non-pilling, giving you the most worry-free experience.
YOUR HEALTH IS OUR TOP PRIORITY
We select the well-chosen natural down as the filling. Without bleaching, it is odorless, harmless to health, and allergen-free. With it, you don't have to worry about rhinitis or dermatitis. You can enjoy your lazy afternoon on the cloud-like down cushion without misgivings.
4 . SALO BEIGE WIDE ARMREST BOX CHAIR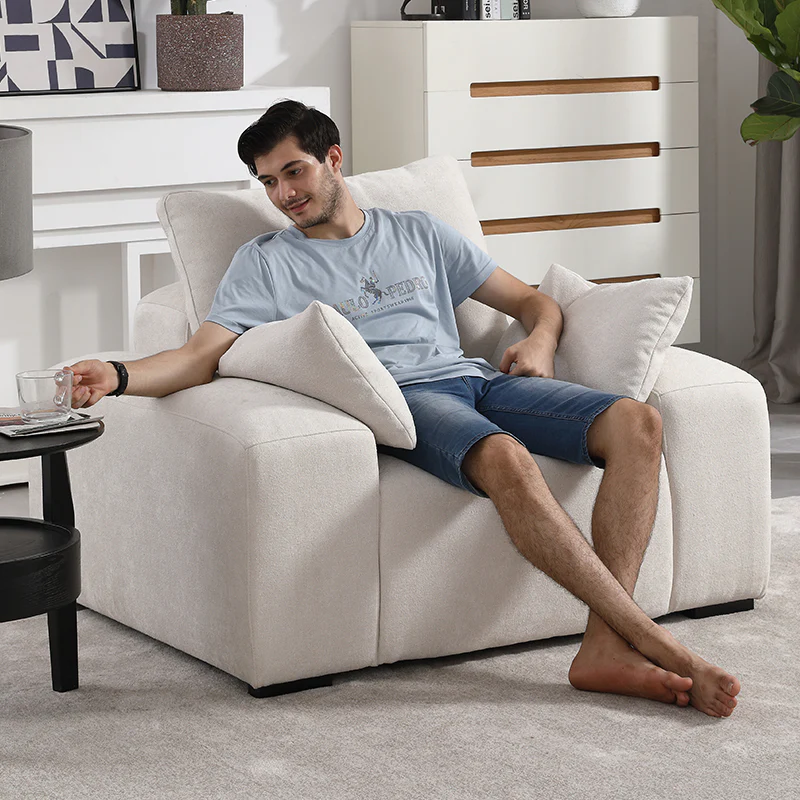 Salo Beige Wide Armrest Box Chair is a perfect blend of soft and solid. The solid wood frame and chic silhouette add a fashion vibe to your living room. The foam+feather padding and backrest provide additional comfort whenever you want some relaxation. Wrapped in polyester upholstery, Salo Wide Armrest Box Chair creates a comfortable atmosphere, showing the flamboyant and restrained style of modern design. Placed in the living room or lounge, no matter for relaxing or partying, its unique jade color and minimalist silhouette make it an eye-catching artwork. This Beige Chair is perfect for those who prefer a unique and aesthetic house.
UNIMAGINABLY DURABLE 25Home
As a high-strength fiber, polyester is breathable, pliable, soft, and skin-friendly, making this fabric perfect for pets and children. Not only that, the polyester we choose is scratch-resistant, stain-resistant, water-resistant, and anti-fouling, providing you with the most comfortable experience.
5 . AALTO STYLISH SINTERED STONE LIVING ROOM SET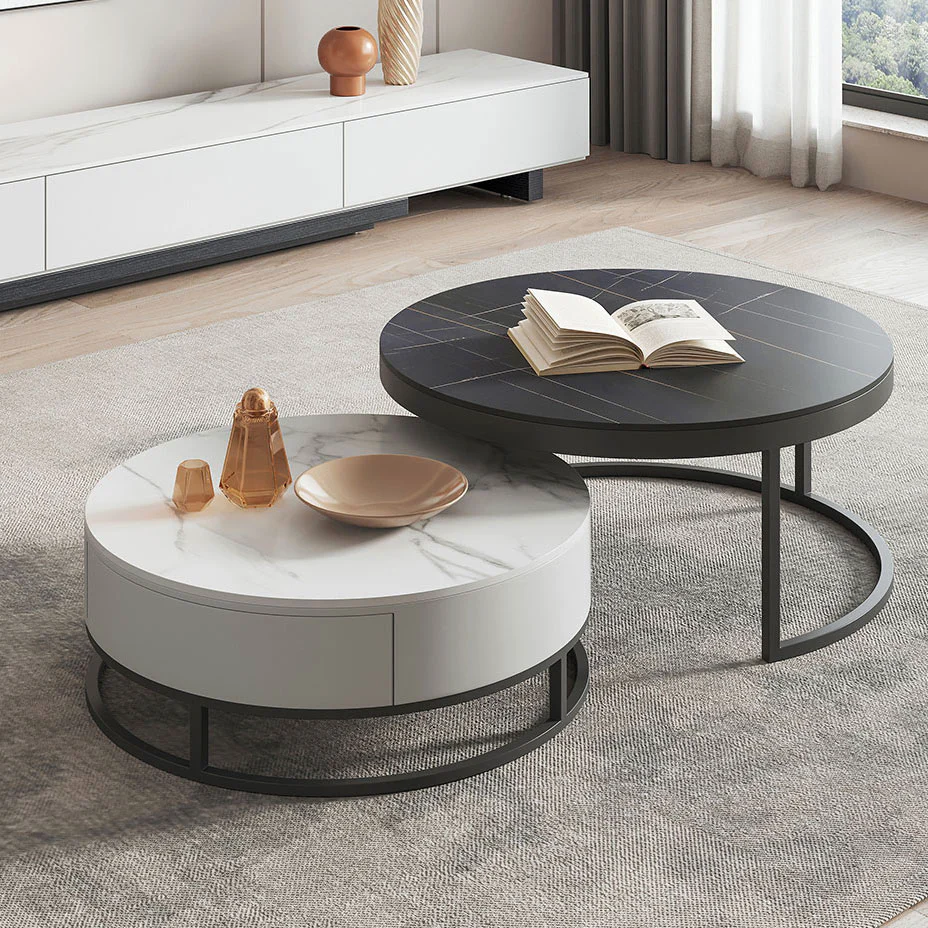 This distinctive extendable TV stand, with elegant design and modern style, is a perfect choice for your lounge space. With convenient extendable function, this TV stand's can be modified to meet your demand. Built-in with three large drawers for storing a variety of DVDs, video games, remote controls, and the extendable parts provides additional space for displaying books, family photos, decorations, and so on.  This TV stand, elaborately crafted by MDF and manufactured wood, is a captivating item to enhance your living experience with its excellent combination of fashion and function!
This circular storage coffee table in black and white is designed for enjoyment and luxury. It is a pretty piece that can present aesthetics and provide maximum convenience for your house. The table is made of marble to withstand the scratch of daily use. A wet rag is all you need to clean this stylish coffee table.
– This round-nested coffee table's ingenious design allows it to be lifted to the perfect height for writing, reading, or drinking. Moreover, the mini table can be placed beneath the larger one to satisfy various demands and preferences.
– This coffee table's rotating drawers and hidden storage make it perfect for storing books, remote controls, and other items.
– Two movable drawers are designed especially for wide applications, which can be used to store snacks, journals, and remote controls.
6  . GULLICHSEN MODERN SINTERED-STONE TOP DINING SET
Crafted with a delicate modern finish, this sintered-stone dining table beautifully blends classic style with contemporary design to complement a range of decors.
A master of equal part relaxed and modern, the Gullichsen Chair has a cushy upholstered seat made of exquisite eco-friendly leather, breathable and comfortable, making it a must-have in any dining or living space.
All legs made of carbon steel frame are durable for anti-corrosion, anti-scratch, and a wide range of colorations are for your customization from Sicily Grey, Kilimanjaro White, Black Marquina, and Armani Grey.