About abc Carpet & Home
Abc Carpet & Home Where we live and spend our time influences our personalities. It's why people who spend all their time in offices work-focused and detail-oriented while people who live near the beach chill.
There are some limitations to the types of environments we build around ourselves, but furniture and decor[1] are easy ways to manifest the energies you're looking to project back into the universe.
This means that you need to buy the right items from the right distributors, which why this abc Carpet & Home review won't be telling you about quickly-made and factory-processed furniture.
You'll be learning about one of the most adored furniture brands in New York City, one whose former downtown locations treated buyers to floors of delights and invited them to spend hours inspecting their wares.
Whether you're looking for 22k gold rings, holiday ornaments, or chandeliers, abc Carpet & Home likely carries it, alongside everything you'd want in a home.
The brand boasts more than 193k followers on Instagram and hundreds of favorable customer testimonials online.
This abc Carpet & Home review will give you all the information you need so that you can figure out whether they're worth your time or not. You'll learn about the brand's rugs, their prices, their customer reception, and the answers to a few frequently asked questions.
Overview of abc Carpet & Home
Perhaps the most crucial element that distinguishes abc Carpet & Home from their competitors is their dedication to fair work and sustainability.
Their rugs are made from materials that have been sustainably sourced[2] from around the world. Additionally, they're made in accordance with labor laws, oftentimes by hand, giving many products their own identity.
This comes through most clearly in their rugs, as each one different from its brethren. In fact, this hand-sewing process gives each one its own even when compared to other rugs in the same line.
Their practices date back over 100 years, so it's little shock that their process watertight. But with that long history and sturdy handiwork comes higher price tags.
Make no mistake, don't settle for less. You'll likely be getting what you pay for with them, and there are in fact some ways that you can spend less, but you won't be looking at prices comparable to Ikea, for example.
Let's look at some other features that you can't compare to other companies in the highlights section of this abc Carpet & Home review.
Highlights
Sustainably sourced materials
Many rugs made by hand
Financing payment plans offered through ShopPay
Over 125 years of experience
Better Business Bureau accredited
You might be tempted to fill your house with abc Carpet & Home goods seeing as how they carry nearly everything when it comes to home decor. This includes pillows, duvets, carpets, and furniture from brands like:
abcDNA
Astier de Villatte
Hawkins New York
Ginori 1735
Tom Dixon
Alexandra Von Furstenberg
Ananda Khalsa
abc Carpet & Home Rugs Review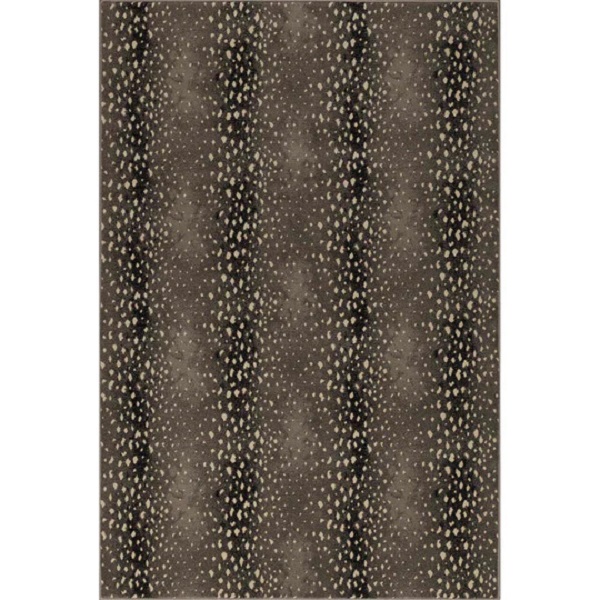 A good rug like a good cast iron pan; it can stay in a family passing from generation to generation. The rugs I've decided to feature in this abc Carpet & Home review might be your next family heirloom based on their sublime construction, intricate designs, and originality.
abc Carpet & Home Deerfield Rug Review
The first of the abc Carpet & Home rugs to grace this review is this dignified animal print carpet. The Deerfield Rug shows that animal prints can be both fetching and exciting. They don't have to remain kitschy.
It comes in seven separate colorways that range from subtle to spellbinding. It's a good rug for family rooms or living rooms that face plenty of traffic.
You can grab the Deerfield Rug for as little as $229, which how much it costs for a rug that's 2'2" by 7'8". If you want to buy this rug in its largest size, 13'2" by 18'0", then it'll cost you $3,289.
abc Carpet & Home Samsara Overdyed Runner Review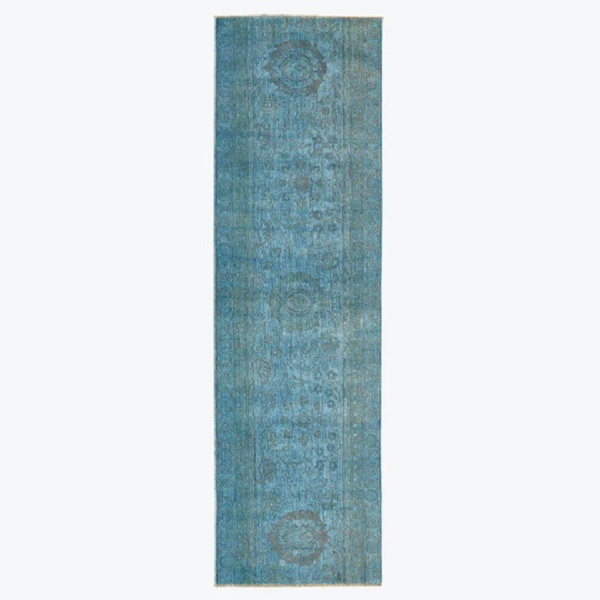 The abc Carpet & Home Samsara Overdyed Runner completes the circle of life when it comes to rugs. It's made from the leftovers of other, older, larger rugs that don't receive the love they deserve. Rather than discard them, upcycles the raw materials into creating sleeking rugs.
As such, this rug can encourage you to evolve along with the world. Its humble origins can inspire you to find inspiration in belonging that you once thought were useless and give them new meaning and purpose.
If you're not about all that mystic mumbo jumbo then you may still enjoy the Samsara Overdyed Runner for its design. The light blue color and long, narrow shape make it an astounding option for a runner in hallways or porches. Plus, it was made entirely by hand, so you should place it wherever you can best appreciate its craftsmanship.
The abc Carpet & Home Samsara Overdyed Runner weighs 22 pounds, measures 2'6" by 8'8", and costs $1,900.
abc Carpet & Home Traditional Wool Rug Review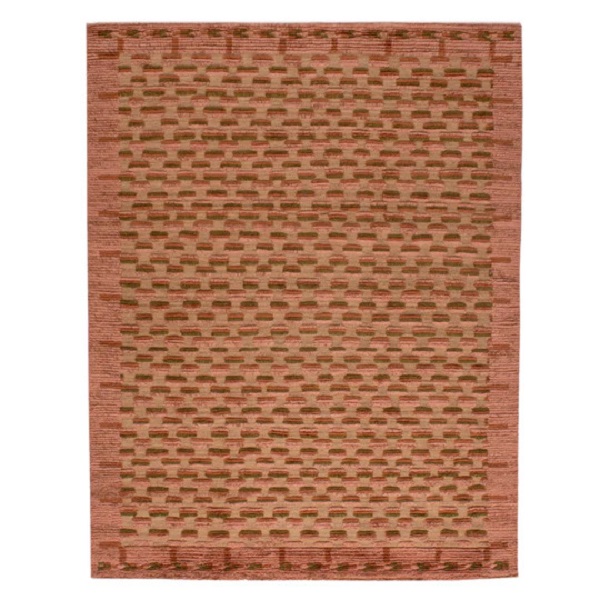 There's nothing wrong with keeping things simple and recognizable, so long as it's not done out of laziness. The abc Carpet & Home Traditional Wool Rug is what'll pop into many people's heads when they hear the words simple and classic, and for good reason.
Made from sustainably-sourced materials, the Traditional Wool Rug doesn't seek to revolutionize the rug game. It's not even trying to be the most exciting object in a room at any given time. However, therein lies its appeal. It's reliable, it plays well with most other pieces of furniture, and it's safe (design-wise).
If you were to pick up any of the items I've written about in this abc Carpet & Home review, then this would probably be the first one that comes to mind for the sheer fact that it's easy to place anywhere.
abc Carpet & Home Flatweave Wool Rug Review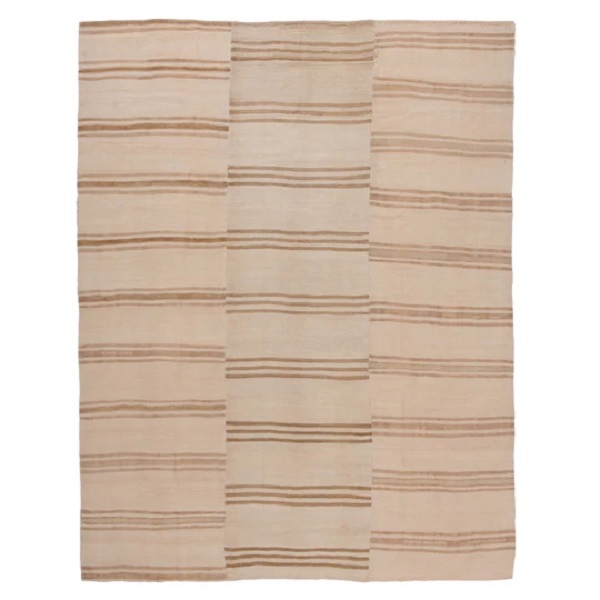 To make a rug as plain as the abc Carpet & Home Flatweave Wool Rug look as good as it does is a marvel in and of itself. There's nothing too loud or fancy going on with this rug, and personally, I prefer it that way.
The pale brown and sandy colors remind me of a beachside condo. Not a bougie all-expenses-paid resort, but a quaint little shack that overlooks the beach. As such, the Flatweave Wool Rug can inject a dose of relaxation into whichever room you place it in.
Another good thing about this rug is that it's deceptively tough. It weighs 40 pounds and made from 100% wool. Those specs imply that it's able to withstand damage and weight.
abc Carpet & Home Overdyed Wool Silk Rug Review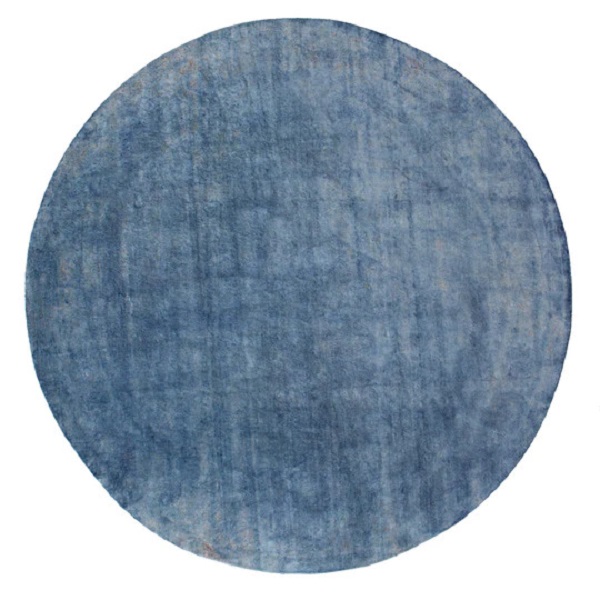 This is the largest, heaviest, and most expensive rug I've included in this abc Carpet & Home review, so if you're searching for one that fits that bill then the Overdyed Wool Silk Rug for you.
Coming in at 100 pounds and measuring 12" by 11", the Overdyed Wool Silk Rug large and in charge. Its design reflects that as it brandishes a deep blue colorway. It mirrors the sky in a sense, as the blue has some texture to it that promotes a sense of wonder.
It's not a flat and dull blue as if it was drawn by a crayon. Instead, the Overdyed Wool Silk Rug more interesting. It can provide a bit of pop to your interiors.
abc Carpet & Home Vintage Style Broadloom Rug Review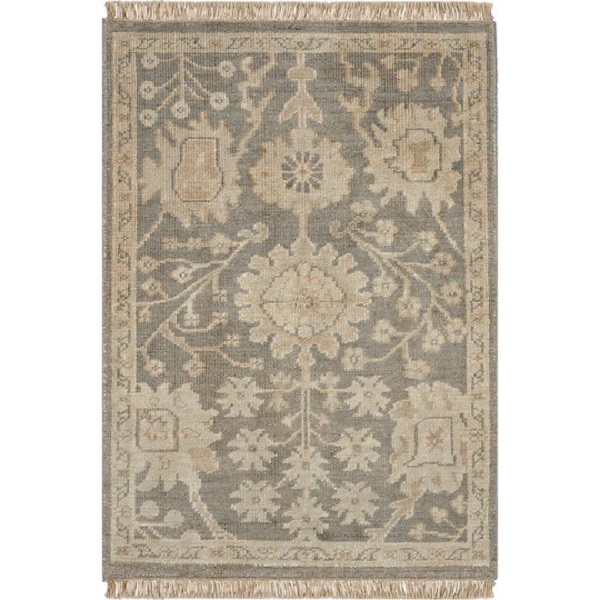 After all that discussion of subtle rugs, I should direct you to one of abc Carpet & Home's more opulent products. It has an antiquated design that harkens back centuries. Its frayed edges are a classic touch too as modern rugs step away from them. Furthermore, the Vintage Style Broadloom Rug contains patches of gold, silver, and pewter tones.
It's not just in the looks department that the Vintage Style Broadloom Rug earns its vintage name. It's made from bamboo-extruded silk-like fiber that brings back memories of ancient temples with hand-woven tapestries.
The Vintage Style Broadloom Rug comes in a few different sizes, ranging as small as 2' by 3' and costing $394 to running as large as 9'9" by 13'9" and costing $7,817.
Who Is abc Carpet & Home For?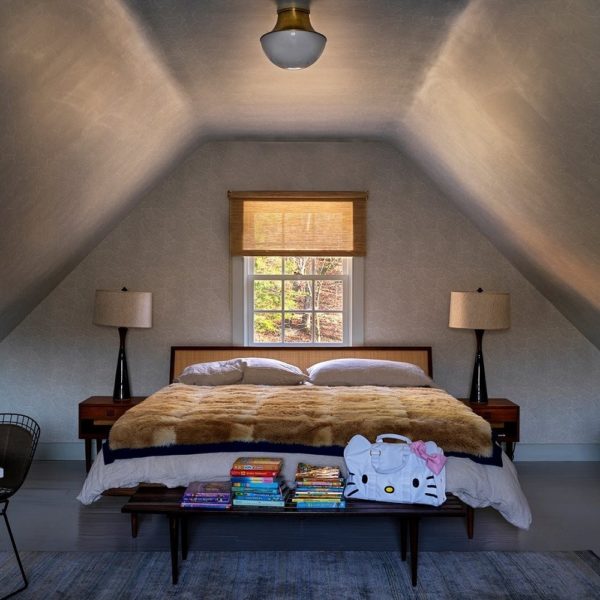 If you're looking for cheap furniture then the products in this abc Carpet & Home review aren't for you. You probably already guessed that by now if you made it this far. However, if you've stuck around, then you might not need much convincing to grab one of their rugs.
I'd say that only those who have the spare cash should shop with because some of their products can get extremely pricey.
abc Carpet & Home Reviews: What Do Customers Think?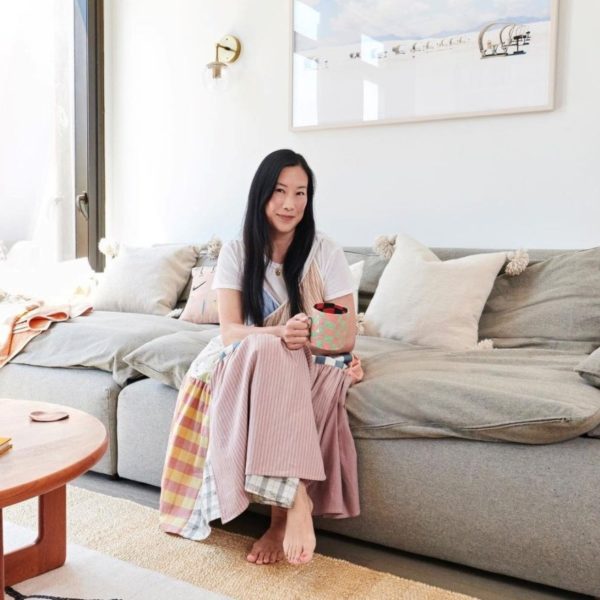 Furniture is tricky to assess without seeing it in person, so it's important to consult with what customers who have firsthand experience have to say about the brand. I've pulled the scores from aggregate abc Carpet & Home reviews from a few websites. Here's what I found.
Site Jabber: 5/5 stars based on 4 pieces of customer feedback
Google Reviews: 4.1/5 stars based on more than 600 pieces of customer feedback
Facebook: 4.2/5 stars based on more than 200 pieces of customer feedback
Trip Advisor: 4/5 stars based on more than 100 pieces of customer feedback
Trust Pilot: 3.2/5 stars based on 1 piece of customer feedback
The majority of these positive reviews spoke more to the vibe produced than they did the brand's items. That's not to say that their furniture wasn't seen being high quality, but that it was only part of the experience.
That experience included the overall regal quality of their furniture, which was seen as both more original and stunning than standard furniture. Here's one abc Carpet & Home review that speaks to that idea:
"For anyone looking for home decor and wants a touch of elegance with it, I would recommend this place to anyone in a heartbeat. They have some of the most amazing products ever from carpets to vases to bedding and even unique furniture that will surely make you happy. I have never been disappointed with any purchase I have made from here."
This great product cultivation has earned many return fans. Most reviews online were penned repeat customers who were dazzled the items.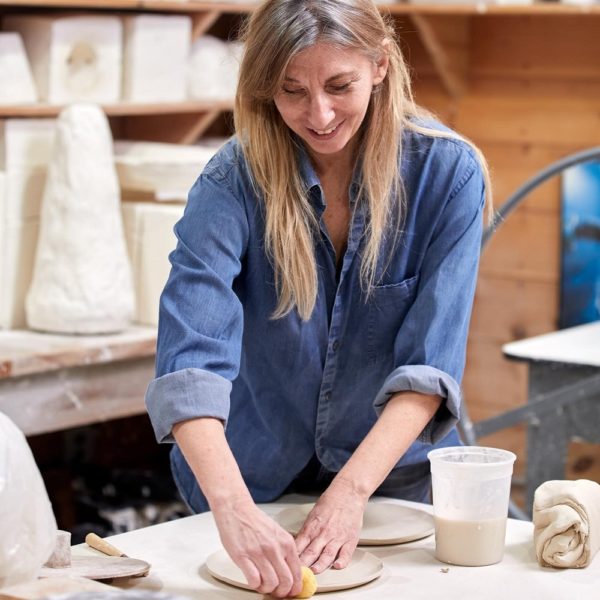 This next abc Carpet & Home review from a customer lists out all their favorite pieces, showing that the brand is able to retain customers.
Any company that can keep people coming back is worth checking out because, in modern times where there are new companies every day and reasons to expand your tastes, it's harder to keep people coming back. As such, I see the abc Carpet & Home reviews from repeat buyers as a sign that the company is highly regarded.
The brand's location in New York City earned buckets of praise from happy customers, many of whom spent hours combing through every product. Here's what one excited shopper wrote on Google Reviews.
Inside that testimonial was perhaps the only negative comment that I read in more than one review. aren't cheap. They make no efforts to hide their prices though, nor do they sacrifice their vision to lower their prices. As such, I don't think being expensive is a con, especially given that so many customers pointed it out like it's a fact rather than a con.
With that being said, allow me to wrap up this customer review section one final buyer testimonial.
Is abc Carpet & Home Legit?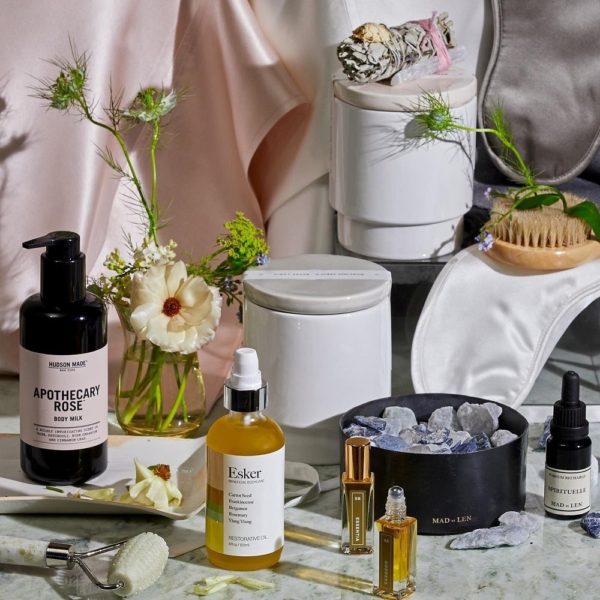 From what I read, many people said that the company was legit and extremely helpful. The staff ensured that people received their orders on time and, in some cases, went as far as to escort the products home with the customers to make sure that they arrived safely. Granted, this only happened in extreme cases, but it displays abc Carpet & Home's legitimacy.
Is abc Carpet & Home Worth It?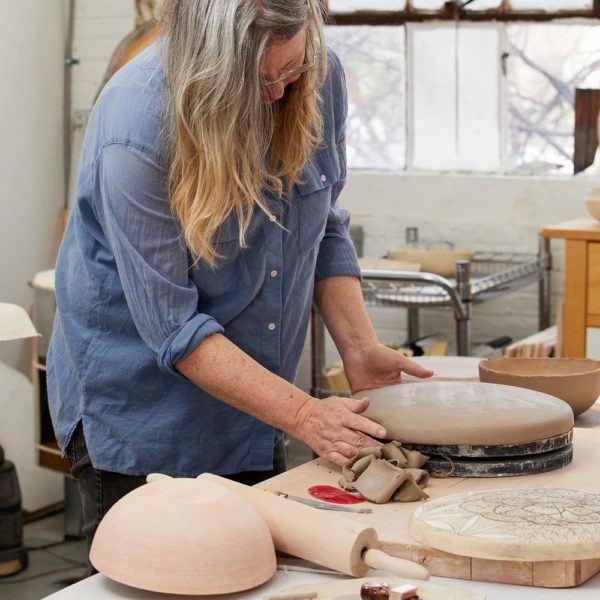 If you're already operating with the mindset that you have no upper spending limit, then abc Carpet & Home is right for you. Their sustainable practices, hand-made rugs, and curation know-how all make for a great boutique furniture shopping experience.
abc Carpet & Home Promotions & Discounts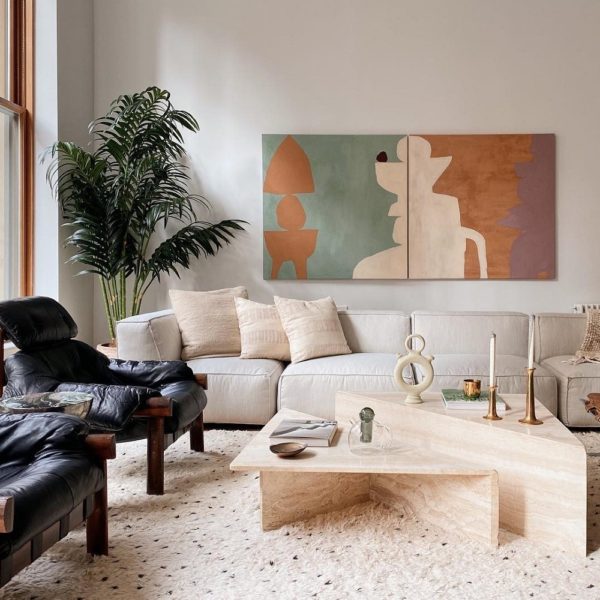 There's a section on abc Carpet & Home's website that showcases items that you can get at a discount. Honestly, I'd say you should check out this section before you look anywhere else because some of the products they have there are quite attractive.
Where to Buy abc Carpet & Home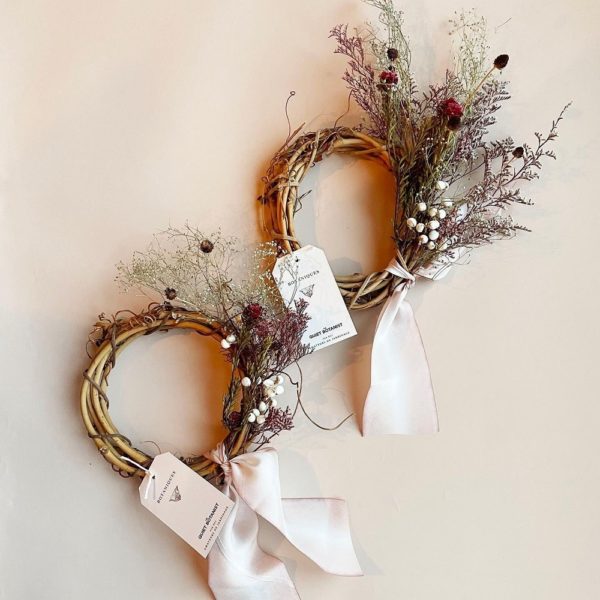 These are all the places you can shop from them:
Their website, www.abchome.com
Their Manhattan location
Their Brooklyn location
FAQ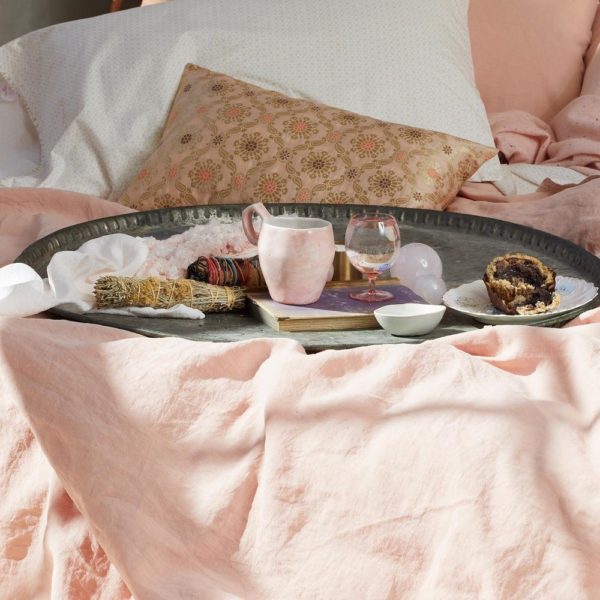 Who owns abc Carpet & Home?
888 Capital Partners recently acquired the brand.
Does abc Carpet & Home ship internationally?
Yes, they do, through international forwarders.
What is abc Carpet & Home's Shipping Policy?
All rugs and custom pieces require a 50% down payment. You will have 30 days to book a delivery or pick-up time after you purchase an item.
What is abc Carpet & Home's Return Policy?
You'll have up to 14 days to initiate the return process. The brand will provide refunds on all new and unused products.