About Them: OPI Brand is generally know for fabulous nail lacquers and nail care. But they also have luxurious body lotions in their AveJuice line. Formulated with softening coconut and hydrating melon extracts, vitamin C, nousihing avocado and healing also extracts. And the fragrance is deliciously lush.A luxuriously hydrating body lotion formulated with softening Coconut and hydrating Melon extracts, Vitamin C, nourishing Avocado and healing Aloe extracts.Beauty Care Choices offer a very huge collection of all sorts of beauty products and also well name brands as well, all for a great price. They have so much stuff in all categories for beauty and bath/body products.
OPI AveJuice Coconut Melon Juicie Lotion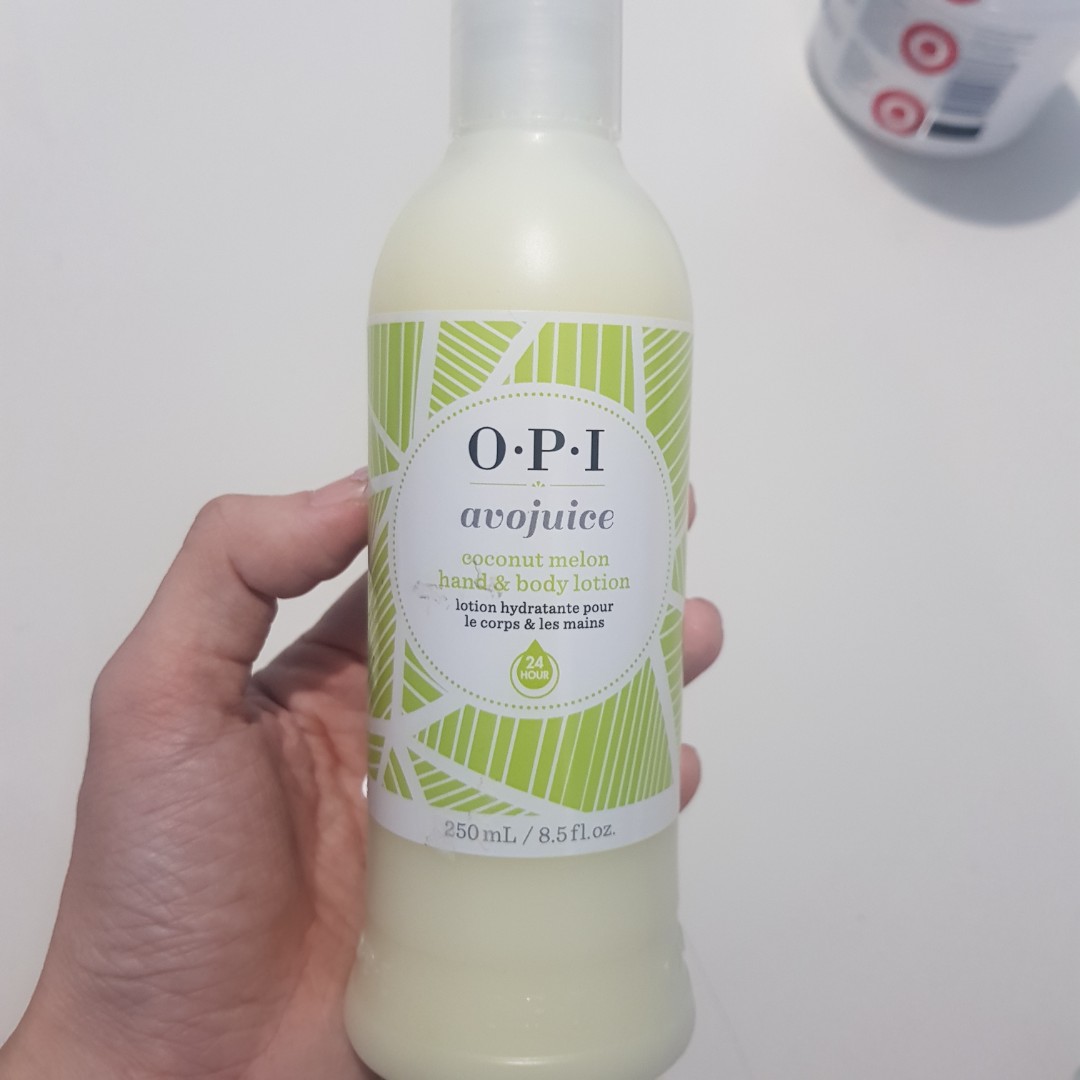 They sent me the lotion OPI. I have always wanted to own bottle of this stuff since I tried it once at a nail salon after getting my nails done. The lotion smells so good, lasts so long on the hands, even when at the computer all day. I love this lotion, formula is great, thin, goes a long ways, dries into skin fast, leaves behind soft, smooth skin for  a long time. The bottle is huge and you only need a dimes worth to get on both hands and arms. Quarter for like your legs, and your set. This works great throughout the day, after a shower or bath, or when your working hard and your hands are so dry. They have loads of kinds of smells and colors, but I think coconut and melon are such a great combination smell. The smell is a great strength not to over barring and not to bland so I can put it on around my husband without him freaking out with allergies which is nice change for once. Cause between the computer and metal detecting this lotion comes in handy. I haven't had it long but it's still full even after 5 times use through the day.
I received one or more of the products mentioned above for free using Tomoson.com. Regardless, I only recommend products or services I use personally and believe will be good for my readers.
One industry that does not see a significant downturn when economy plunges is the beauty industry. Beauty care is in demand all over the world. With more and more advanced products available, people are more likely to spend. Because of the many competitors in the industry, different brands are bringing a variety of products to our markets such as, wavers, combs that straighten hair, the use of organic ingredients in your moisturizer, the no-no laser, and so on.
A research done by Lucintel, forecasts global beauty revenues to reach up to $265 billion by 2017 (Yeomans, 2013). The beauty industry consists of the following segments: hair care, skin care, cosmetics, perfumes, body hygiene, oral hygiene and other. With this industry on the rise, the different segments are more likely to diversify, targeting the various types of populations.
With all this out there, competition has been tight to make it accessible to consumers. Nowadays, it is no longer necessary to leave your home to purchase such products, better yet, any products! What if you were told that the well-known brands for each beauty care segment can be found online?
From popular brands such as (and not limited to): Rusk and Chi, to newcomers and developing brands like Hot Tools, within a click away. Wouldn't that be ecstatic? Well, it is made possible with Beauty Care Choices, with your choices just a click away.
What Is Beauty Care Choices?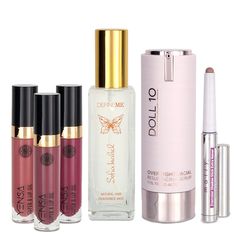 Established in the US in 2004, Beauty Care Choices was known as Hair Care Choices, providing essential hair products to consumers online. They were later known as Beauty Care Choices in order to make sure all of the beauty care solutions are easily accessible to the general public.
Their website consists of various well-known brands, from A to Z, that bring hair care tools and products, skincare, nail care, and cosmetics to make our beauty experience that much great. They ensure that the products advertised come in a fresh packaging directly from the manufacturing of each branded company.
Why Beauty Care Choices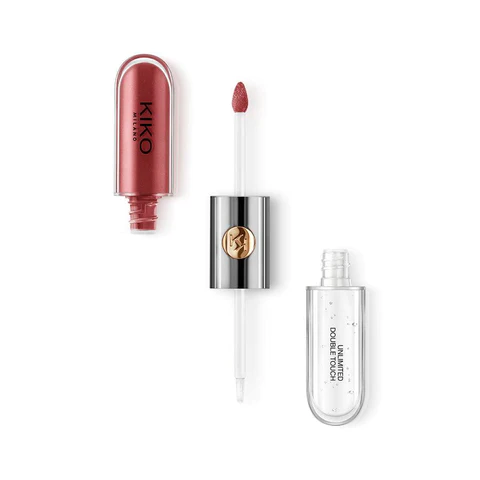 What makes Beauty Care Choices different to its competitors is, that Beauty Care Choices is a recognized online salon as well. Never heard of an online salon? Their teams of licensed professionals provide consultations through e-mail or phone.
If you visit beautycarechoices.com, on their home page, you will see a "Need Advice?" chat box, which will allow you to communicate with licensed cosmetologists. Click and ask away! When confident, you can go to their actual salon and take advantage of the multiple salon services they provide, from hair, nail, facials to even massages.
Beauty Care Choices also ensures that consumers are well aware of the brands and try their level best to provide some tips, advice and knowledge through blogs and videos found on their website. They have blogs covering skin care tips, newly released products by existing brands, how to achieve nice nails, and so on. It is recommended to browse through their blogs to be more informative of what you are purchasing. If you are still unsure of a product, Beauty Care Choices provides various mediums of information to eliminate any doubt you may have. This includes:
Description of the products
Ingredients used in the products
How to use a certain product
Reviews of previous shoppers in order to make your shopping experience very interactive
Most online sites restrict themselves by providing women's beauty care products, but that is not the case with Beauty Care Choices. Not as extravagant as the women's list of choices, but the men's products are not far behind. Beauty Care Choices ensure that men also meet their daily beauty maintenance needs by providing: hair care products, styling products (i.e. paste, gel, etc.), and personal care products (i.e. shaving, trimming, skin care and beard care).
Finally, one thing that makes Beauty Care Choices unique is the fact that once you decide to purchase a particular product (i.e. shampoo, gels, lotions, etc.), you have an option of choosing a smaller or larger quantity. This is definitely advantageous to consumers because they can test out a particular lotion or gel with a smaller format, before investing in a bigger format. Others may argue that the bigger format saves more money as well; therefore consumers are in win situation.
How Much Is Beauty Care Choices?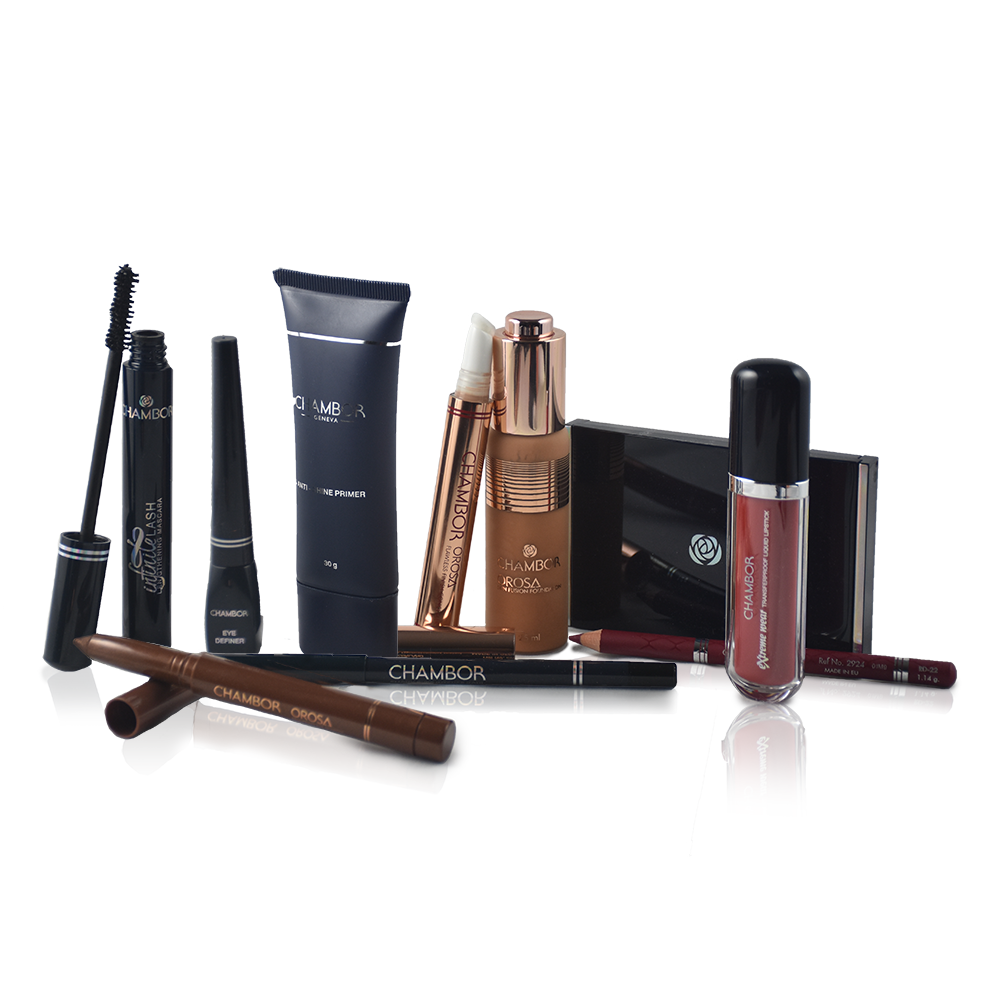 In terms of the products sold on their website, this solely depends on the brands they have. Chi products may cost more compared to Hot Tools or Babyliss. In addition, it also depends on the type of product each brand has such as hair, skin or nail care.
Another thing to consider is that when an item is newly released to the public, it is most likely more expensive compared to something that used to be of trend a couple of years ago.
Beauty Care Choices ensures that the Brands provided meet the requirements of the various types of household incomes. From a more expensive brand to a more affordable brand, each and every product is of high quality. It is vital to do the necessary research based on your needs before purchasing.
To help you save some money, if you purchase over $49 worth of products, shipping is free within the USA. Beauty Care Choices also makes sure to throw in free products with the purchase of a product, that way you get more for the price you paid.
Overall, Beauty Care Choices provides the following: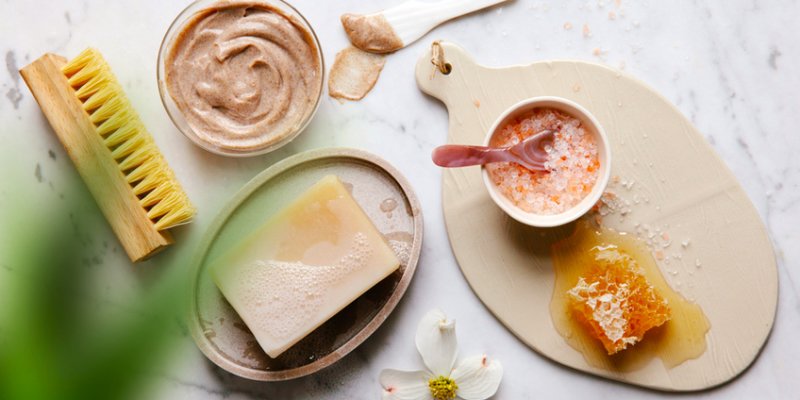 It is not completely expensive, as different price ranges are available.
It is one website with multiple features to better inform you of what you will be buying.
It has a variety of products available.
A list of brands ranging from A to Z.
Products that fit for each individual needs
A wide range of products for both men and women
Hair salon consultations a phone call away
Their salon services consist of massages, waxing, facials, makeup, nails and hair treatment
This is definitely a new approach to providing services, informing consumers and satisfying future customers. Beauty Care Choices are in the industry to ensure consumers are provided with highest quality products and services. Beauty Care Choices, your choices made possible