So when you think eco-friendly, you think products, right? You don't think vouchers for experiences, well I'm here to talk about Buyagift and how they're doing their bit for today's eco-conscious. When I get gift experiences for people, I always think, I wish I could do more than just give away single-use paper that will end up in the bin! However, now I've found out how good Buy A Gift are, I don't mind as much!
Buyagift is totally carbon neutral which I love. They believe in safeguarding the environment and making sure they take care of the planet and as one of the UK's leading experience companies on the market, they are leading by example. You'll also find that a lot of the experiences that they sell are from companies that value the same eco approach to life.
You can take a look at the Buyagift climate pledge below to really see what they are about. If you've ever been unsure about buying from buyagift because of their eco values, you no longer need to be!
Buyagift Projects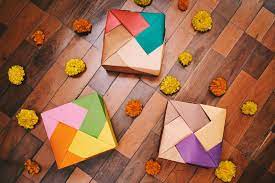 Buyagift is part of several sustainable projects that contribute to a healthier environment and a healthier planet. You can take a look at the full list of projects that they are working on here but I'd like to talk about a couple that I really love.
Renewable Energy Projects. One of the most important projects that I think is the advancement of renewable energy, I'm talking wind and solar mainly. Buyagift work on projects in this area and I'm a big advocate of that. When I one day buy my own property, I'll be getting solar panels installed for sure.
They also work on forest conservation which is very important. We need our forests, we need our trees and Buyagift is ensuring they remain! What's not to love there!
Sustainable Experiences
If you're still worried, don't be. Buyagift sells sustainable experiences. They have all the information you could ask for on their website with any experience you are looking at and you can always do your own research into the company or contact Buyagift to find out more. If you're looking for a list of the best sustainable gift experiences they have to offer, just take a look here!
I am only interested in their sustainable gifts. Of course, they do offer more gifts on their website so if you're interested in them, take a look. I love giving gifts are presents and I feel even better if they have an element of sustainability to them. Don't just take my word for it though, take a look at the hundreds of 5-star reviews they have and shop with that peace of mind.
You can also take a look at the 21k+ reviews they have on Trustpilot and see why they are so highly rated. Personally, I've been using Buyagift for years and I love them.
The Ultimate Time Together Smartbox from Buyagift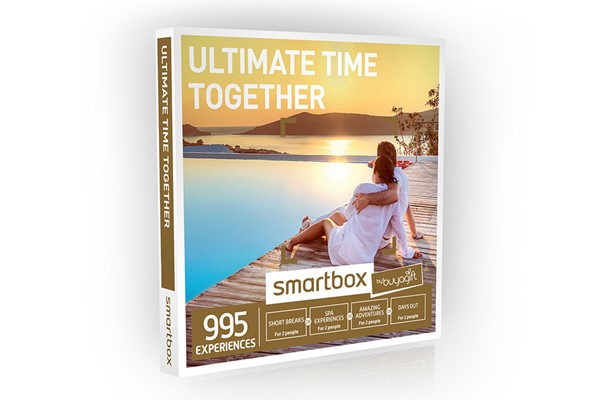 Sometimes it can be really hard to know what to buy someone, especially if they seem like the sort of person who either has everything already or wants for nothing materialistic. As many of my regular readers will know, this is where I always try and opt for personalised keepsake type gifts or experiences and today I want to share with you the Ultimate Time Together Smartbox from Buyagift.
What is the Ultimate Time Together Smartbox?
The Ultimate time together smart box is a voucher that allows the recipients to decide what to use it on. It is based on the notion that is for two people to share, therefore all the activities are for two people covering everything from romantic meals to adrenalin packed activities.
A couple of weeks ago I was gifted the Ultimate Time Together Smartbox from Buyagift in exchange for an honest review of how we found it  and last weekend we managed to get a weekend free from the boys and indulged ourselves, here is everything we think you need to know about the Ultimate time together smart box before you buy one based on our own experience.
What is the presentation of the Smartbox like?
The first thing to point out is that these vouchers arrive in a presentation box which looks an awful lot better than a slip of paper for a voucher. It means you can wrap the box as a gift and not just look like you have got them a card. The added bonus is it also comes with a booklet that outlines exactly what the voucher can be used for and how to use it, so the recipient immediately knows what it is you have gifted them.
What can use the Ultimate Time Together Smartbox voucher on?
The Ultimate Time Together Smartbox voucher can used by two people on days out, nights away, and experiences and some of the nights away are for 2 nights not just one. There are 995 places to choose from across the whole country  as well as some places abroad too. This voucher really does offer something for everyone from romantic breaks, to cookery lessons, from jet skiing to high ropes and so much more. It doesn't mater whether they are an adrenaline junkie or a more reserved character they are sure to find something wonderful to do with their other half with this voucher.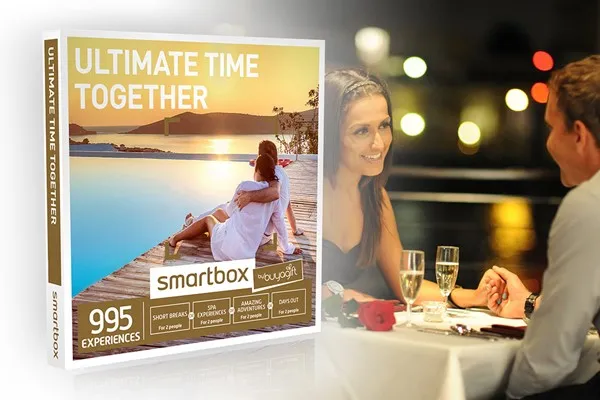 How fast do you need to use the voucher?
The voucher lasts an incredible 2 years and if for some reason the recipient can't find an activity they want from the 995 available options they can exchange it for a different box of the same value.
How easy is it to book an experience?
We booked our experience one week in advance and had no trouble at all. We simply found where we wanted to go from the online directory and rang them directly, quoting the voucher number, and they booked us straight in. It was quick, easy and very simple. Obviously some experiences may differ and may have waiting lists but our experience was one of great ease and the establishment where not fazed by us using the voucher at all.
Is it good value for money?
It priced at £129.99 but remember this for 2 people so effectively you are looking at a cost of £65 per person, which a much more acceptable gift price.  Of course I would always recommend you check out the website for where you want to use your voucher and look at their price list first as all of the experiences will differ and you might find you can get it cheaper booking direct, however, for us we booked a Saturday night stay in a country hotel with a three course evening meal and breakfast the next morning which was most definitely worth £129 and would have cost more had we booked direct, so based on our experience I would say it is worth the money.
Would I recommend it?
Without a doubt I would highly recommend the the Ultimate Time Together Smartbox from Buyagift as a gift for either another couple or for your partner for you to use together, whether it's for a big birthday celebration, Christmas or even Valentines day I think these vouchers offer everything you could want at a really good price.
About this product
With a huge range of experiences, you can find the adventure you've been dreaming about. There will be something nearby wherever you're based in the UK, whether you wish to whet your appetite, get your heart racing or simply relax. With plenty of respected brands, such as Prezzo and Bannatyne you can find an experience to suit you. Relish a delicious three-course meal, jump on a Segway or savour pampering treatments and spa experiences or try something really unique and visit the iconic ArcelorMittal Orbit at the London 2012 Olympic Stadium.
Over 2010 experiences available across the UK to choose from for two people.
This voucher includes a selection of fun, exciting, and relaxing adventures for two people at a choice of venues across the UK.
Duration: Duration varies depending on chosen experience.
Restrictions: Exclusion dates may apply. All dates are subject to availability. Pre-booking is essential to avoid disappointment. Restrictions may vary depending on the chosen experience.
Your gift will arrive beautifully presented in a Gift Box.
For your safety and enjoyment, participation in some experiences restricted by age, height, weight etc.