About Eight Sleep
Eight Slee Believe it or not, you're supposed to feel refreshed when you wake up, not still exhausted. If you're like several other people who reach for the coffee pot first thing in the morning, then you'll probably want to keep reading this review.
Eight Sleep designs high-performance bedding backed by science to help you improve your sleep and recover from the day's activities. The brand is especially ideal for Eight Slee  athletes and anyone who relies on rest to keep them in peak shape—mentally and physically.
You might've seen this fairly up-and-coming brand on Instagram, which has a monumental following of 55.9k followers. Many users discuss their experiences and share their sleep data with others.
The brand has already garnered a reputation by receiving the 2021 Men's Health Sleep Award, 2021 GQ Fitness Award, and 2019 and 2022 Fast Company Most Innovative Companies Award.
So, does the brand live up to the hype? Keep reading this Eight Sleep review to find out. We'll explore the brand's roots, bestsellers, customer reviews, and answer frequently asked questions so you can decide if they're worth your buy.
Overview of Eight Sleep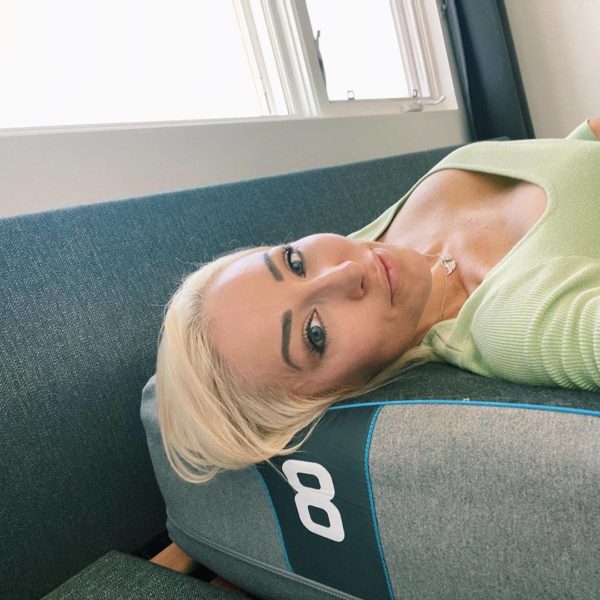 In 2014, Eight Sleep was co-founded by Matteo Franceschetti, Massimo Andreasi Bassi, Andrea Ballarini, and Alexandra Zatarain. The co-founders funded their first few products through crowdfunding and  Eight Slee were instantly a hit.
The brand's innovative smart mattresses use technology to track sleep cycles, change temperature and have an integrated alarm clock, which caught the attention of the public and press quickly. New York Magazine mentioned that the brand's smart mattresses are the first mattresses to provide temperature control. Truly inventive!
Co-founder and CEO Matteo Franceschetti says, "We are obsessed with helping people get sleep fit. We believe sleep, just like fitness, can be measured and improved."
Before jumping straight into the brand's fascinating sleep products, this Eight Sleep review will share some of the brand's highlights:
Highlights
Innovative technologies used to enhance sleep
Financing options with Affirm
Free home trial
Free returns
2-year warranty on products
Lots of positive customer testimonials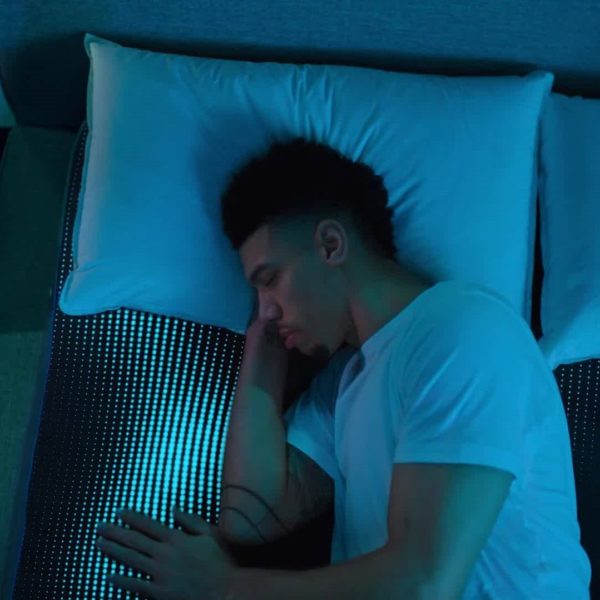 Eight Sleep is best known for its smart mattresses which have innovative features to help you track your sleep metrics and adjust settings for personalized results. The brand not only carries high-tech mattresses, but they also have a range of sleep accessories to encourage sleep fitness.
In the next section of this Eight Sleep review, we'll check out the brand's most popular mattress and cover. Be prepared to be blown away!
Eight Sleep Pod Pro Mattress Review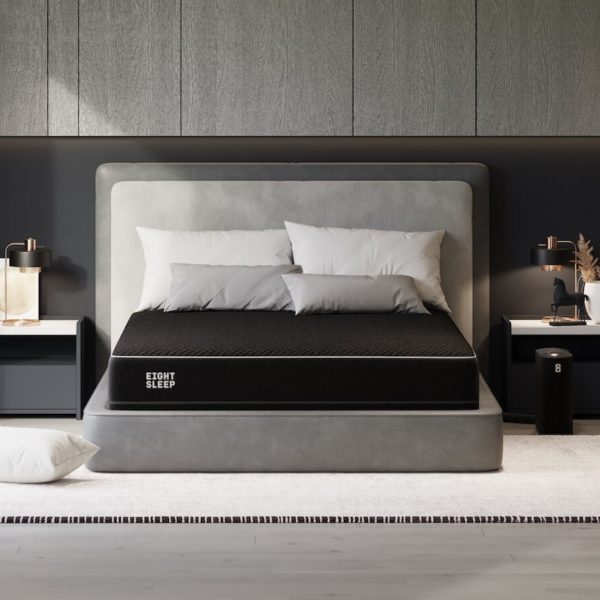 The Pod Pro Mattress is a mattress that does the most—truly. This mattress has a ton of spectacular features to help you get the best quality of sleep each night.
Before we get into the features, a mattress should first and foremost be comfortable. After all, you don't want to be sleeping on a rock, regardless of how impressive the technology is. Thankfully, this mattress has 5 foam layers and is 12 inches deep for the utmost support.
Use the brand's app to control the temperature depending on your preference, anywhere from 55 to 110 degrees F. This mattress is highly intelligent and can set the ideal thermal temperature for you by using sensors to read the room.
Speaking of intelligence, your sleep is tracked throughout the night and you can see your sleep times, sleep stages, and how much you toss and turn throughout the night. The HRV monitoring feature gives you an analysis of your resting heart rate,  Eight Sleep respiratory rate, and heart rate variability—all of which can be tracked through the app.
If that's not enough, the mattress has an alarm built into it which silently and gently wakes you up through chest vibrations. No need to set your phone's alarm at all.
Dreaming of bedtime yet? Available in full to California king, you can get the Eight Sleep Pod Pro Mattress from $2,795 to $3,495. At the time of this Eight Sleep review, this mattress is on sale from $2,595 to $3,295.
Eight Sleep Pod Pro Cover Review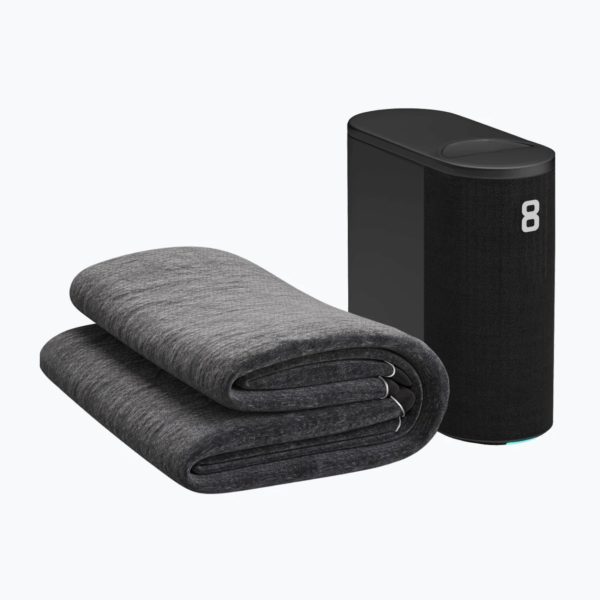 Already have a fabulous mattress but looking to reap the benefits of Eight Sleep technology? Well, you're in luck.
The Pod Pro Cover goes on top of your existing mattress and provides the same specs as the Eight Sleep mattress. It zips on easily to any mattress measuring between 10" and 16".
This mattress cover comes with temperature control, advanced sleep-tracking, GentleRise alarm, and dual-zone cooling and heating for optimal rest and recovery.  Eight Slee Simply download the brand's app to get everything you need to know about your sleep and find what settings work best for you.
Available in full to California king sizes, you can buy the Eight Sleep Pod Pro Cover from $1,695 to $1,995. At the time of this Eight Sleep review, this cover is on sale from $1,595 to $1,895.
Eight Sleep Products Review
Now that we covered the essentials, this Eight Sleep review will feature the brand's best-selling sleep accessories to further enhance your rest. You can find a range of pillows, sheets, blankets, sleep sprays, and much more on the company's website.
Eight Sleep The Carbon Air Pillow Review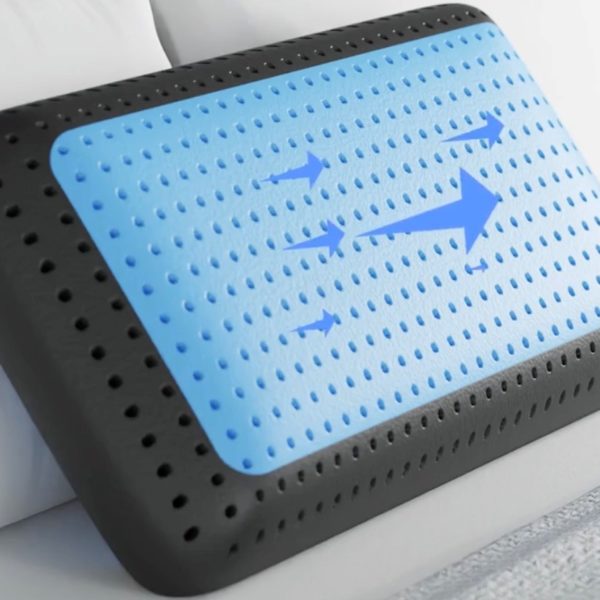 How long have you had the pillows currently laying on your bed—perhaps a bit too long? If your pillows are starting to get lumpy and misshapen, then it may be time to replace them.
As your body falls into a deep sleep, your temperature increases. The Carbon Air Pillow has carbon-infused foam blended with graphite to keep you cool throughout the night,  Eight Slee a feature that's needed if you experience any annoying hot flashes during the night.
And the special design allows for extra airflow and ventilation, especially because its mesh Tencel cover accompanies the pillow and provides even more breathability. A two-pack of queen or king-sized pillows go for $265. Or you can purchase a single pillow for $150.
Eight Sleep Hypervolt Plus Review
If you play sports, are a runner, or do any other sort of extraneous exercise, then you know firsthand how much strain intense movement can have on the body. Although going for a professional massage is ideal, it's not always an option for many, financially.
The Hypervolt Plus gives you the tools and technology to give yourself a massage from the comfort of your home. This machine uses percussion therapy to Eight Slee relieve muscle tensions, soreness, and stiffness. It also promotes circulation for areas that feel a little rusty.
You get 5 different heads to target different areas of your body. Use this tool before bed to promote a state of relaxation and get your muscles in recovery mode. Get the Hypervolt Plus for $399.
Eight Sleep Pod Sheet Set Review
Looking to complete your Pod bed setup? You might be interested in the Pod Sheet Set designed to perfectly coexist with the brand's mattress.
This 400-thread count sheet is made of 100% Tencel, making it super soft, durable, and breathable. You'll want to have this sheet set around for hot summer nights! The Pod Sheet Set includes:
One fitted sheet
One flat sheet
Two pillowcases
In your choice of white or gray, you can get this set from $189 to $225, in sizes from full to California king.
Eight Sleep Gravity Blanket Review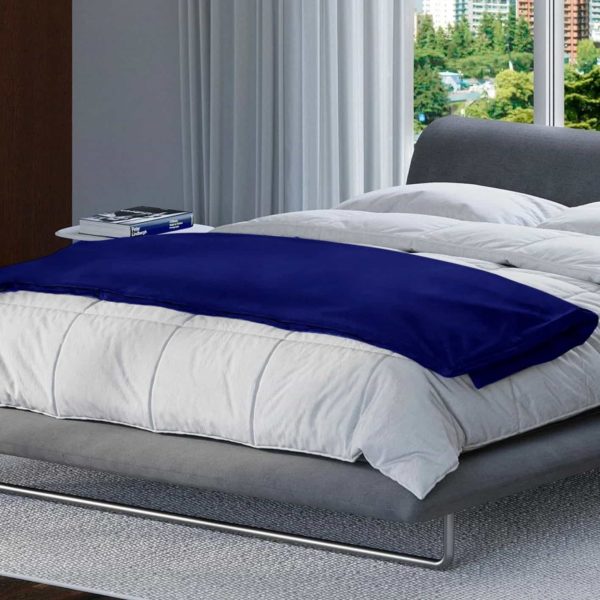 Weighted blankets help reduce stress, anxiety, and can contribute to a deeper, more restful sleep. What's not to love about that? With current world events, daily stressors, and everything else, this Eight Sleep review believes anyone can benefit from the perks of using a weighted blanket.
The Gravity Blanket is a standard-sized weighted blanket to keep you calm, cool, and collected throughout the night. It aids in faster sleep which is ideal if you are the type of person who experiences restlessness as soon as you hit the hay.
Try the Gravity Blanket out for yourself for $300.
Who Is Eight Sleep For?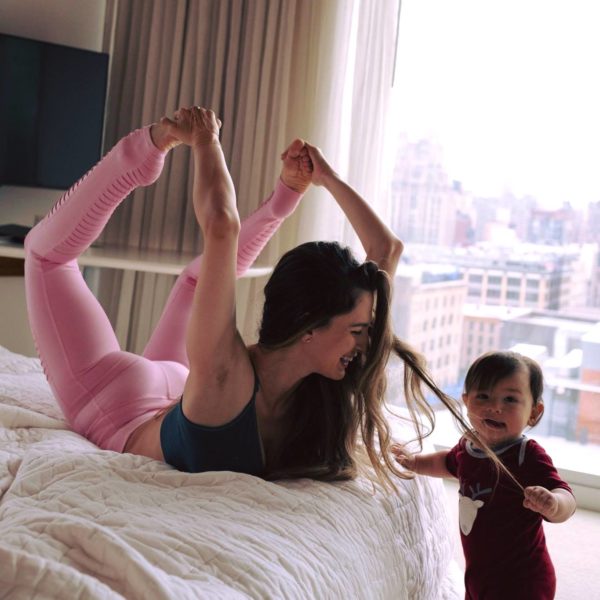 Eight Sleep products can benefit everyone and anyone. Hey, we all need to sleep, don't we?
That being said, this Eight Sleep review believes the brand is ideal for people who need to be especially cognizant of their sleep quality. We  Eight Slee feel athletes, personal trainers, and health nuts will enjoy seeing daily sleep metrics and using the brand's technology to develop an optimal sleep setting.
Since the brand is more on the high-end side, we wouldn't just recommend them to anyone. If you have no desire to track your sleep or are adverse to technology, then you are probably better off with a more conventional bed. However, if you have the means and are lacking sleep, then Eight Sleep products could be useful for you.
How Does Eight Sleep Work?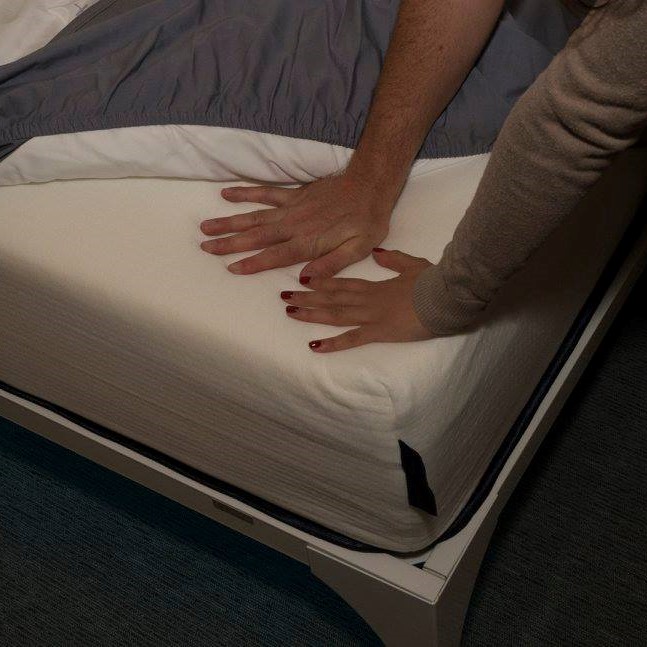 Eight Sleep products are designed to simply replace or accompany your current bedding. If you decide to purchase one of the brand's mattresses or covers, you will need to download the Eight Sleep app on your iOS or Android to track your health metrics and control the temperature.
The pod's cover has sensors located on it that track the data (heart rate, breathing, etc) of anyone using it. These sensors give you a score based on your sleep duration and quality, which can be seen in the morning via the app.
As for the brand's sheets, pillows, and blankets, there are no extra steps or measures to take. Rather, these products supplement the effects of an Eight Sleep mattress or cover.
Eight Sleep Reviews: What Do Customers Think?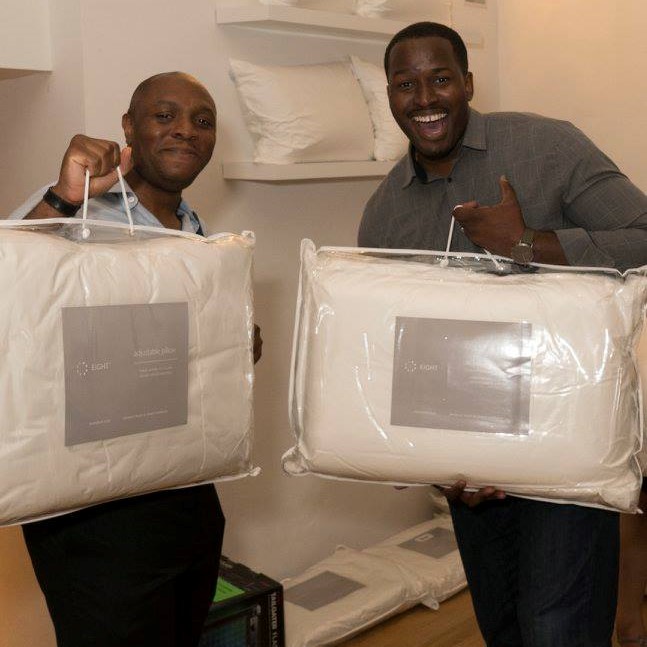 Are you enticed by a smart bed? Will smart beds become a trend like waterbeds once were? Or is this just the future of sleep?
In this section of the Eight Sleep review, we'll take a look at what customers of the brand have to say about their purchases. We explored the brand's site and third-party sites like Slumber Search and Consumer Affairs to get a wide range of opinions. Eight Slee
Honestly? We were very impressed with what we found. Many customers had nothing but raving words to describe the brand's products. It's clear now why Eight Sleep has won so many prestigious awards. They live up to their promise.
From 1,047 reviews of the Pod Pro on the brand's site, we found an astounding number of customers speaking highly of the function and quality of their purchases.
One 5-star reviewer on the brand's site wrote: "My wife and I both love the mattress and the PodPro. We are learning the ins and outs of temperature enhanced sleep and enjoying the metrics that Eight Sleep delivers through the app. Great experiences so far!!"
Another 5-star rater from the brand's site says the whole family benefits from Eight Sleep's Pod Pro Mattress. They stated:
"We love this bed. Our previous bed made us hot year-round. Finally admitted to try something else. Awesome temperature control, and the autopilot suggests temperature changes to help us be more comfortable based on the environment. […] So if you have been struggling with being hot in bed, please give this a try. Highly recommended."
Many customer reviews on Slumber Search go crazy for the tech features of the brand's beds. Out of 117 ratings and 9.3/10 stars, the happy customer commented: "Both the app and the mattress have an amazing quality and work very well. Pairing the app to the mattress was very easy. Kudos to the Eight team! Can't wait to see what else they come up with."
Last but not least, over on Consumer Affairs, a reviewer comments on the brand's comfortability and fair pricing.
From 4 reviews, a 5-star review remarked: "I absolutely love the mattress that I sleep on every night. It's firm and soft at the same time. The actual purchase was seamless and I was very pleased with the price. I would totally recommend it to anyone who is thinking of buying a new one."
Seems too good to be true? This Eight Sleep review should let you know the brand received a few complaints here and there about the functions wearing off over time. However, these reviews were rare and paled in comparison to the positive ones.
Is Eight Sleep Legit?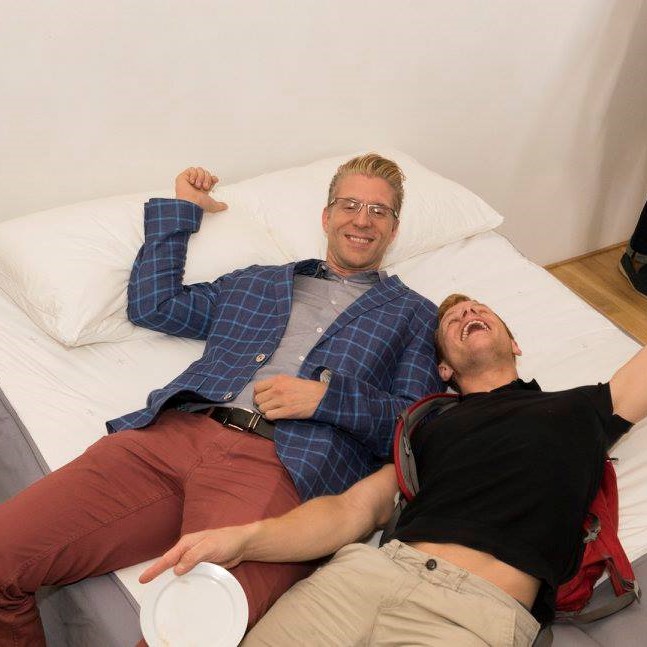 Yes! The brand is 100% legitimate. This Eight Sleep review did not come across anything to be concerned about in terms of shipping, delivery, and returns.
Is Eight Sleep Worth It?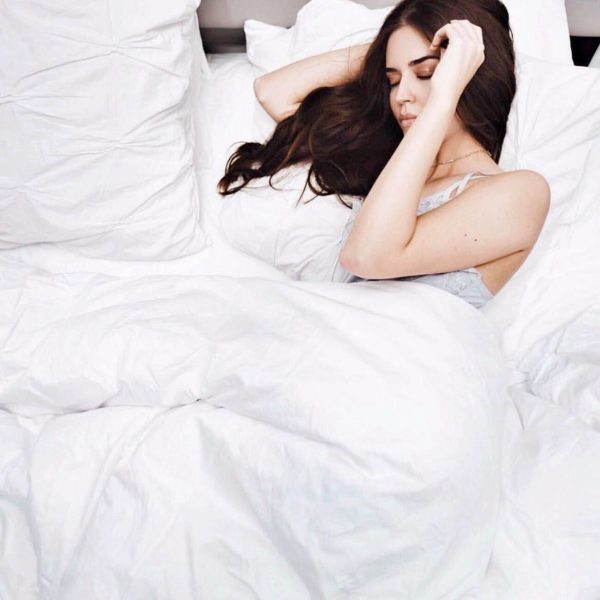 Eight Sleep sells several smart beds, covers, and sleep accessories to help people achieve the sleep quality of their dreams (pun intended). Due to the high amount of positive customer testimonials, incredible and unique functions, plus numerous awards, Eight Sleep we believe the brand is worth a try.
Anyone who likes data, technology, and biohacking will surely interested in some of the company's features. If you struggle with back or joint pain, insomnia, or  Eight Sleep other sleep issues, then you may highly benefit from getting a bed to assist you with unwinding, relaxing, and a good night's rest.
Sleep is more important than many people think it is and a lack of quality sleep over a long period of time can have negative health consequences. Therefore, investing in items that scientifically proven to help you sleep better can a worthwhile endeavor depending on your values and lifestyle.
Eight Sleep Promotions & Discounts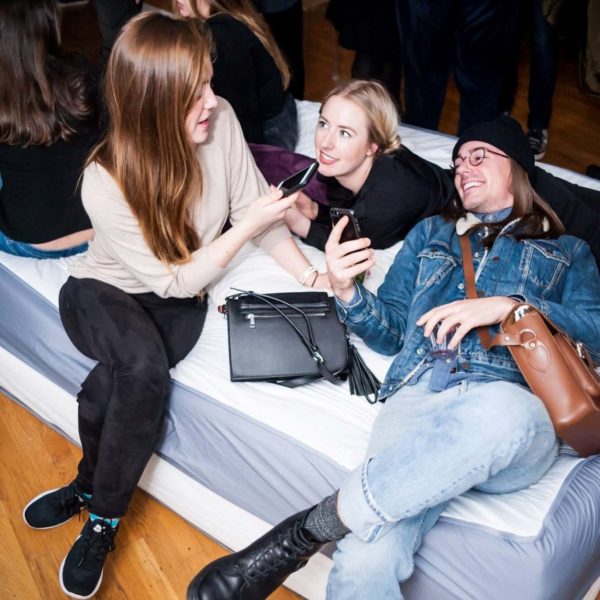 This Eight Sleep review noticed the brand offers discounts on some of their best sellers. Be sure to sign up for the brand's email list to get an Eight Sleep discount code of $100 off your first order.
Where to Buy Eight Sleep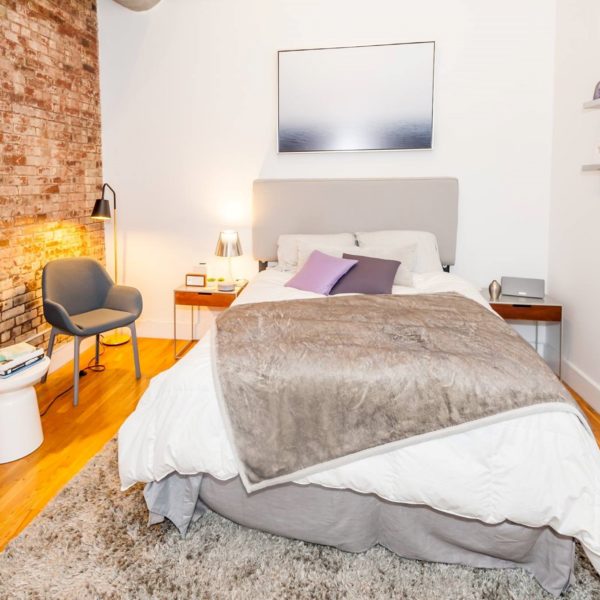 You can buy Eight Sleep products from the brand's website. They're also available at select retailers across North America such as:
ARV Furniture
Best Buy
Silk & Snow
FAQ
Who owns Eight Sleep?
Eight Sleep a privately held company owned by its founders Matteo Franceschetti, Massimo Andreasi Bassi, Andrea Ballarini, and Alexandra Zatarain. The brand's headquarters is in New York City. Eight Slee
Does Eight Sleep ship internationally?
Yes! Eight Sleep offers to ship to select countries including Canada, certain countries in the EU, the continental US, and the UK. The brand plans to ship to more countries soon!
What is Eight Sleep's Shipping Policy?
As mentioned above, the brand ships to Canada, parts of the EU, the UK, and the continental US. You'll be happy to hear Eight Sleep offers free shipping on all orders. Eight Sleep
In terms of delivery time, you can expect to receive your order in 2-7 business days. Keep in mind, shipping times might change depending on your location, order size, and carrier delays. Eight Sleep promises to communicate any changes with you as soon as possible.
What is Eight Sleep's Return Policy?
Along with free shipping, the brand provides free returns within a 100-day window of the delivery date, if you're unsatisfied with your purchase.  Eight Slee The brand does not accept returns per se, but will work with you to remove and donate or dispose of your bed responsibly.