For website designers, finding fresh graphics, logos, photos, videos, etc., can often be a huge pain and an expensive task. This is where Envato Elements comes in. Here's a thorough Envato Elements review to help you determine if the subscription design service is worth the monthly subscription fee.
Summary
Envato Elements is a subscription service that provides unlimited downloads of creative assets such as graphics, WordPress templates, stock photos, fonts, videos, sound effects, music, and more. The platform can be accessed for a low monthly subscription cost and can be a good solution for designers and website owners that need regular access to these types of creative assets. Sign up for a 7-day free trial here!
Pros
Thousands of graphics, videos, and other media to choose from
Flat rate subscription pricing for all asset types
Lower subscription price than similar services
Unlimited downloads with a subscription
Cons
Lacks support for WordPress themes and plugins
Quality can be mixed across assets
WHAT IS ENVATO ELEMENTS?
Envato Elements is a subscription service that allows you to use a wide range of design elements including:
Graphic assets
Videos
Music
Presentation templates and other types of templates
WordPress themes and plugins
The service aims to compete with the many other stock licensing services out there, such as Adobe Stock, Unsplash, Getty, etc. One of the advantages of Envato Elements is that it offers such a wide range of asset types, allowing you to reduce the number of subscriptions needed.
Many types of users can benefit from the service, including web designers, graphic designers, videographers, and similar types of users. Three options exist for the subscription, including a single subscription, a team subscription, and a single subscription with a student discount. Enterprise-level clients can contact Envato for custom pricing.
ENVATO MARKET VS ENVATO ELEMENTS – WHAT'S THE DIFFERENCE?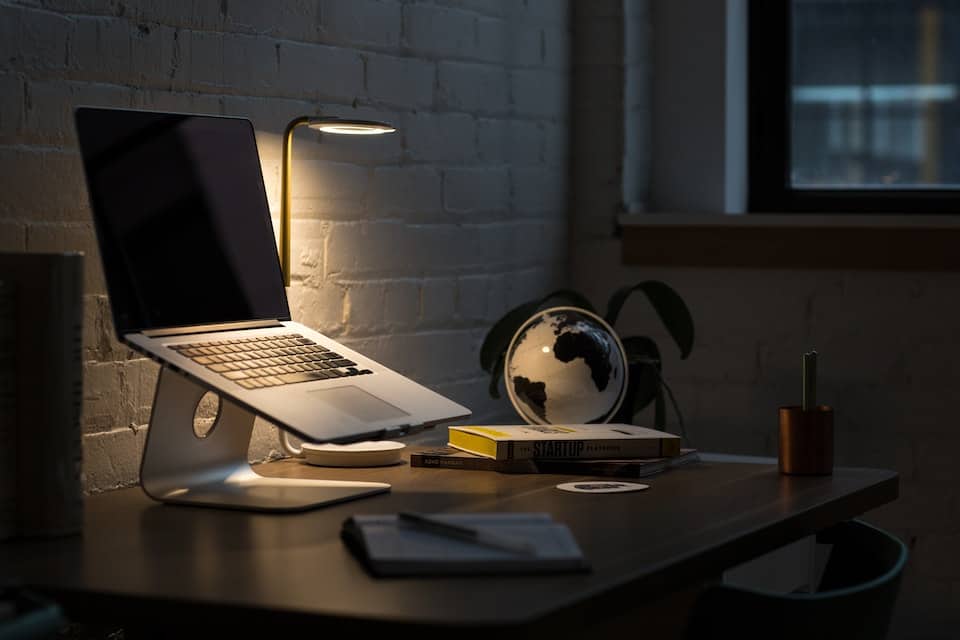 One thing that's important to understand from this Envato Elements review is that there are different Envato products. These include Envato Elements, Envato Market, Placeit by Envato, Envato Tuts (tutorials), Mix Kit, Reshot, and Milkshake.
Of all these products, Envato Elements and the Envato Marketplace are the two most popular products and often the two most often confused with each other. While both platforms offer various design elements that users can purchase, there is a difference.
Primarily, Envato Elements serves as a subscription service, whereas the Envato Marketplace is a platform for developers and creators to sell premium products. Some of the products that can be purchased on the Envato Marketplace include:
Code
Themes
Plugins
Graphics
Audio
3D files
Photos
Audio
And many more types of products
Many of the products offered on the Envato Marketplace are of high quality from well-known developers. The primary difference is that items on the Envato Marketplace must be purchased individually, whereas Envato Elements offers a subscription with unlimited downloads.
ENVATO ELEMENTS REVIEW: PRICING PLANS
One of the great things about Envato Elements is that the pricing isn't overly complicated, as with many similar platforms. You don't have to deal with overly complex credit systems or worry about choosing from five different packages, each offering different features.
Instead, with Envato Elements, you only have to choose a single package with a low monthly payment. You can save money as a student through the student discount or pay for the service as a business with multiple team accounts, but all of these provide the same features.
ENVATO ELEMENTS REVIEW: THE FREE TRIAL
Another of the benefits of the Envato Elements pricing plan is the generous free trial they offer for potential users to test out the platform. As a part of the free trial, you get full functionality which includes unlimited downloads and a simple commercial licensing agreement.
The Envato Elements free trial is good for seven days, which should be plenty of time to test out the platform and know if it's right for you. From there, Envato makes it easy to get switched over to a premium license that can be canceled anytime.
ENVATO ELEMENTS REVIEW: WHAT YOU GET ON THE PLATFORM
As noted before, one of the things that separate Envato Elements from many of the other stock websites is the wide range of creative assets available. You can find almost anything on the platform, whereas many alternatives tend to focus on only a few things, such as video and photos.
This wide range of offerings makes it easier to find everything you need for a new website, graphic, or video, rather than needing to pay for multiple subscriptions. For a more complete Envato Elements review, here are some of the options that you have as a subscriber.
STOCK VIDEOS
Stock videos are typically expensive, and with most stock video platforms, you are quite limited in terms of how many videos you can download each month. Not so with Envato Elements — you get unlimited downloads without a credit system.
The platform offers over two million stock videos and almost a half million motion graphics. You can easily filter all these by various criteria, including:
Resolution
Frame rate
Length
Properties like alpha channeled videos and looped videos
Some examples of stock videos you can find on the platform include drone footage over cities, people sitting around and modeling, and landscape footage, along with many other types of videos.
VIDEO TEMPLATES
Along with stock photos, you can download tons of different video templates that make it easier to create marketing and promotional videos. These types of videos can be used for various purposes, such as promoting products, podcast or YouTube video openings, commercials, and much more.
Some of the video editors that you can select from include Adobe After Effects, Adobe Premiere Pro, Apple Motion, Final Cut Pro, and DaVinci Resolve.
Some of the filters you can use for searching through video templates include the application supported, categories, resolution, and plugins required.
MUSIC
Similar to stock footage, music is another type of media that is often expensive to source and can become quite complicated dealing with all of the various platforms for stock audio. Envato Elements has simplified the process of finding decently high-quality audio for use with things like podcasts, video openings, commercials, and anything else you need stock audio for.
You can choose from over 100,000 royalty-free audio tracks across a wide range of genres. Some examples of the types of audio tracks you can find include metal, folksy songs, electronic music, holiday music, and many more options.
Some of the filters you can use to sort through these tracks include:
Genre
Mood
Instruments
Categories
Vocals
Tempo
Length
Properties
SOUND EFFECTS
Sound effects are another area that Envato Elements really excels at in terms of the diverse offering available. The platform offers over 600,000 sound bytes and sound effects that can be used for a wide range of purposes, including videos, commercials, podcasts, and so much more.
Examples of some of the sound bytes you can download and use from the platform include game sounds, nature sounds, urban sounds, human sounds, cartoon sounds, industrial sounds, futuristic sounds, and many other categories.
Some of the different filters you can use when trying to search through the hundreds of thousands of different sound bytes include category, length, and property.
GRAPHIC TEMPLATES
One area that can become a bit confusing is the different types of graphics and images that you can choose from on Envato Elements. One of these areas is graphic templates, which differs from the graphics section.
The graphic templates section offers things like mockup graphics, user experience, user interface graphics kits, infographics, logos, scene generators, and more. In total, the platform offers over 200,000 different graphics templates that can be downloaded and customized based on your needs.
Users can filter through these different graphics by categories, color space, orientation, supported applications, and properties such as layered or vector.
GRAPHICS
The graphics offerings of Envato Elements differ a bit from the graphics templates in the types of graphics on offer. Some examples of graphics that can be downloaded include:
Backgrounds
Textures
Social media graphics
Objects
Illustrations
Patterns
Icons
In total, there are over 100,000 graphics that can be downloaded from the platform. These can be used in editors such as Adobe Photoshop, Adobe Illustrator, Figma, Sketch, and Affinity Designer.
Some of the filters that can be used when searching through the different graphics available include categories, applications supported, file types, and properties such as vector and layered and tileable.
PRESENTATION TEMPLATES
One of the most annoying things about running a business can be creating presentations for sales, marketing, and regular internal meetings. This is another area where Envato Elements can potentially help.
The platform offers over 90,000 professionally designed presentations that can be used for a wide range of purposes, from creating slide decks to sales and marketing. All of the presentations can be filtered based on specific slide show editing platforms, including PowerPoint, Keynote, and Google Slides.
PHOTOS
If you've ever created a website, then you know one of the primary challenges is sourcing images that haven't been used on hundreds of thousands of other websites. Popular sites like Pixabay, Pexels, and Unsplash often offer photos that have already been overused into oblivion.
Paying for stock photos can be a good alternative. While many paid stock photos are still common, the barrier to entry in terms of price often leads to these photos being used significantly less than free stock photos.
Fonts can be a major vehicle for creating unique branding on your website and other marketing materials. What many people don't realize, though, is that fonts can often be quite expensive for licensing if you want to use something other than the many free fonts available such as Google Fonts.
With Envato Elements, you can select from over 35,000 fonts from a range of styles, including serif, sans serif, script & handwritten, and decorative fonts.
The platform makes it easy to sort through all of these fonts using various filters, including categories, spacing, sizing, and properties such as web fonts.
ADD-ONS
One of the creative offerings that I find particularly appealing from Envato Elements is their many add-ons that you can choose from. These are various add-ons that work with popular design tools such as:
Adobe Photoshop
Figma
Adobe Lightroom
Sketch
Adobe Illustrator
Procreate
In total, you can choose from over 15,000 add-ons that serve a wide range of purposes and functions. Some examples of these include creating a firestorm effect on Adobe Photoshop, adding a Game Logo Text Style to Adobe Illustrator, adding a Smoke Effect to Adobe Photoshop, and many others.
WEB TEMPLATES
Another area where Envato Elements can be super helpful is their wide range of web templates that you can choose from. These templates range from email templates to landing page templates and more that can significantly shorten the time it takes to design pages and provide you with a better quality design.
There are over 4,000 web templates that you can choose from, including homepage templates for your websites, landing page templates for sales and sign-ups, email templates for marketing and sales, and many others. Some examples include a modern styled e-newsletter template for emails, a clean ebook landing page, and a creative coming soon template.
You can filter through all of the different web templates available through categories and properties such as responsive, templates that come with PSD files, and retina-ready templates.
CMS TEMPLATES
The Envato Elements platform also offers a wide selection of templates for various content management systems outside of WordPress. This can make it much easier to get the exact designs you want, even if you don't have a custom-coded WordPress website.
Using the Envato Elements platform, you can choose from thousands of designs ranging from single-page templates to full website themes. Almost all of the most popular platforms, from Shopify to Magento, are supported.
DRUPAL
Drupal is a free and open-source content management system that was first launched in 2001. It was initially extremely popular with people looking for an alternative to custom-coded websites.
Over time, Drupal's popularity has dropped significantly in favor of WordPress. However, if you have a Drupal website and you're looking for easy-to-use templates, Envato Elements has you covered.
It's important to note that there are less than fifty templates available for Drupal. This is a reflection of the platform's lower popularity. So, if you really want to use their templates, it may be worth starting out with the free trial. This allows you to see if there is anything you like before deciding to commit to a subscription.
JOOMLA
Joomla is another free and open-source content management system that came out in 2005, shortly after WordPress. The platform was quite popular for a while but eventually fell by the wayside. While it's still in use, it doesn't enjoy anywhere near the level of popularity as many of the alternatives.
If you do happen to have a Joomla website and want to find high-quality website templates that can make the process of designing or redesigning your site much easier, Envato Elements has a few options.
Like Drupal, the selection of templates is quite low when compared to more popular CMS platforms like WordPress. With Envato Elements, you can choose from slightly over one hundred professionally designed templates for Joomla.
MAGENTO
Magento is an open-source eCommerce management platform that was launched in 2008. The platform became popular as an alternative to WooCommerce and is a widely used eCommerce alternative along with Shopify.
If you are looking for some professionally designed templates to make setting up your website or performing a successful redesign easier, then Envato Elements may be a solution. That said, there are not many templates to choose from on the platform.
Like many of the alternative CMS platforms, there are less than fifty available templates for Magento. It's worth the free trial to see if there is anything you might want before committing to a subscription.
SHOPIFY
Along with WooCommerce, Shopify represents one of the largest eCommerce solutions in the world. One of the great things about Shopify is how easy it is to customize everything. In this regard, Envato Elements can help.
There are over 200 Shopify theme templates available on the Envato Elements platform. These span a wide range of niches and industries, making it easier to get your Shopify store set up.
Some of the different niches and industries you can find templates for include:
Fashion
Grocery
Furniture
Biking
Ceramics
There are many more options, but these represent a good selection and demonstrate the types of Shopify themes you can find on the Envato Marketplace.
OTHER CMS TEMPLATES
Along with the above-mentioned content management systems, you can find themes and templates for a number of other platforms. As with the other CMS themes, you can find different niches and industries available. This makes it easier to customize your website to your exact needs, regardless of the platform it is built on.
Some of the other CMS templates and themes available on Envato Elements include:
PrestaShop
Unbounce
OpenCart
Ghost
Muse
Tumblr
There are dozens to hundreds of themes and templates available for each of these. As with some of the other CMS platforms on this list, it can be worthwhile to go for the free trial before committing to a paid subscription to make sure there is something worthwhile for your specific needs.
WORDPRESS ELEMENTS
One final area in terms of content management systems that Envato Elements offers tons of resources for is WordPress.
There are thousands of themes, plug-ins, add-ons, and template kits available. These can make creating the perfect WordPress website for your needs much easier.
THEMES
One of the most important components of WordPress is themes and plugins. These two features are what make WordPress so customizable and appealing to website creators who otherwise would need to pay for developers or learn to code to create custom website solutions.
Envato Elements helps with this by offering over 1,000 WordPress themes for a variety of niches and needs. Some of the different purposes you can find themes for include:
Shopping and eCommerce
Blogging
Tech
Crypto
Personal Websites
Travel
Charity
Courses
There are many more themes that you can find covering tons of different niches and purposes, but this represents a solid range of niches to give you an idea of what's available.
PLUGINS
The other area where WordPress really excels in terms of creating a user-friendly development platform is plugins. Thankfully, this is also another area where Envato Elements shines. You can choose from over 700 different plugins that can be used for a variety of functions and solutions.
Each of these plugins is a premium solution and can only be found through the Envato Elements platform. Some examples of the types of WordPress plugins you can find on Envato Elements include:
Social media
Affiliate management
Back-to-top solutions
Portfolio creation
Search engine optimization
Cookie solutions
Along with the above-listed examples, there are many more plugins and solutions that are offered through the Envato Elements platform.
TEMPLATE KITS
The final solution that Envato Elements provides in terms of WordPress assets is template kits. These template kits allow you to completely style your website without the need for code. You can get your website up and running, then tweak it to get the exact design for your needs.
Some examples of niches and categories of WordPress template kits that can be found on Envato Elements include:
Automotive
Blogs
Podcasts
Fashion
Education
Events
Entertainment
There are over 2,000 template kits across over twenty different niches and industries.
3D OBJECTS
One final type of creative asset that you can find on the Envato Elements platform is 3D objects generated from real-life objects. These files can be downloaded as either PNG files or PSD (Photoshop) files.
Some examples of different types of 3D objects that you can find on the Envato Elements platform include:
Lightbulbs
Paintbrushes
Sunglasses
Books
Phones
Bikes
Plants
Houses
People
And much more
In total, there are over 100,000 3D objects available, with more being added every month. These can be used for a wide range of purposes and are easily customizable when downloaded as Photoshop files.
FREE MONTHLY FILES
Along with all of the premium creative assets that you can find on the Envato Elements platform, there are plenty of free solutions that you can also use. These files cover all of the different types of files and creative types that can be found on the platform.
Some examples of free items you can find on the Envato Elements platform include:
Fonts
Stock videos
Lightroom presets
Graphic templates
Stock photos
There are many other options that span a wide range of categories. Each month, you can choose from twelve free files just by signing up for an account on the platform.
ENVATO ELEMENTS REVIEW: PLUGIN FOR WORDPRESS
Along with downloading items directly from Envato Elements, you can install the WordPress plugin to add elements to your website. This can save time and make it easier to swap out what you need for your specific site.
One other benefit of the Envato Elements WordPress plugin is that it works directly with Elementor. You can work with files without needing to switch between the Elementor live editor and the WordPress backend.
ENVATO ELEMENTS REVIEW: USER INTERFACE AND EXPERIENCE
Overall, I found the Envato Elements user interface in line with the interface of many similar types of websites. These include Adobe Stock and a wide range of stock photo solutions like Pixabay and Pexels.
The platform makes it easy to search through all of the different creative assets. There are plenty of filters you can use when searching for the exact content you need.
There is also a primary search function that makes it simple to find whatever you may need. This is regardless of what type of file or creative asset it is. You can easily manage your subscription, including working with the 7-day free trial.
While there isn't anything revolutionary about the platform and interface, it's easy to use and offers a good user experience.
ENVATO ELEMENTS REVIEW: CUSTOMER SUPPORT
The final area that I explored during my Envato Elements review was customer service. While it isn't the worst in terms of support, there could be more options available.
You get a few different support options, including a user forum and various FAQs. There are also quite a few helpful articles based on the most common questions people tend to have. The final method of support is the Envato blog, which covers general topics about Envato rather than just Envato Elements.
ENVATO ELEMENTS REVIEW FINAL THOUGHTS
While Envato Elements does have a few issues in terms of mixed quality and is lacking in terms of some creative assets for lesser-used platforms like Joomla and Drupal, it's a solid choice overall if you need regular access to royalty-free creative assets.
The platform is easy to use and offers a massive selection of creative assets that designers will find useful. It's important to think about how often you will need these types of files, as this is a subscription service.
If you only need one or two photos on occasion, you may not get your money's worth from the platform. However, if you are a professional designer or if you regularly create content, Envato Elements may be a good choice.
Frequently Asked Questions
Is Envato Elements free?
Yes, Envato Elements is also free of charge. While most assets require an active subscription to download, you can get a 7-day free trial that gives you full access to the entire collection. You can also get 12 free assets from Envato's free collection every month.
Is Envato Elements worth it?
Yes, Envato Elements is worth it. With unlimited downloads of over 6.8 million images, 3.2 million videos, and other creative assets, you get incredible value for your money at $16.50 per month. Plus, with a subscription, you get access to new assets as they are added to the platform, so you can always stay up-to-date with the latest designs and trends.
In addition to the assets themselves, Envato Elements also offers a range of other features and benefits that can be useful for designers, developers, and other creative professionals. These include access to a community of creatives, tutorials and tips on how to use the assets, and support from Envato's team of experts.
How much does Envato Elements cost per month?
Envato Elements cost between $16.50 and $39.00 per month for individuals, between $29.00 and $107.50 per month for teams, and between $11.00 and $33.00 per month for students.
Is Envato Elements safe?
Envato Elements is a safe and reputable service. They take security and user privacy seriously and have implemented appropriate measures to protect the information and assets of their users. However, as with any online service, it's wise to exercise caution and use good judgment when using Envato Elements or any other online service. You should use strong, unique passwords to protect your account and stay alert for phishing scams and internet fraud.