Many people shop on Yesstyle while others shop on Kooding. Both are good Korean fashion stores, but if you're looking for the best. We'll compare both stores here below from customer service to international shipping times.
Some stores offer free shipping on all orders, where others might charge shipping. There are many differences if you look at Korean online stores. It's not easy to find which one is the best. Back in the days when I was looking for the best Korean fashion store, I just went with which one was the cheapest.
Yesstyle
More Choice.
Many Underrated Gems.
If you can find the right piece, it's worth it.
Many discounts
Shipping: 7 to 14 days (my order took around 4-5 days to the US)
Kooding
Better Quality
More Expensive
Great Customer Service
Shipping: 2 to 7 days (my order took around 3-5 days to the US)
However, throughout the years, that's not the best choice anymore. You want to order clothes with quality and not cheap ones that are only wearable once. Make sure to read the full article to find out which one is the best for you.
Korean Fashion In General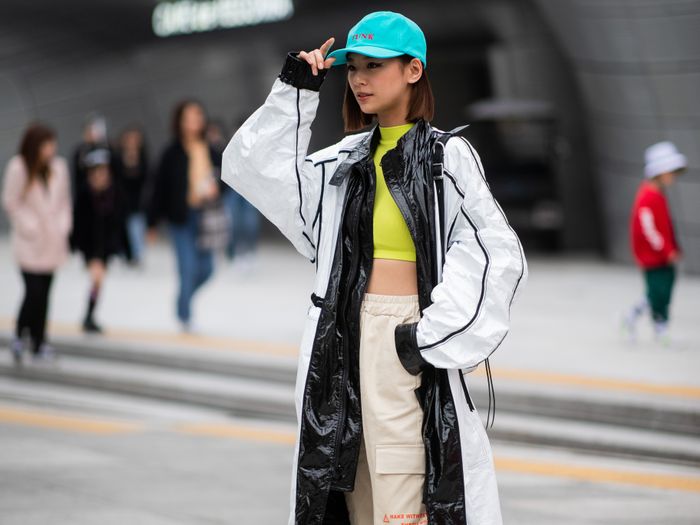 Korean Fashion is becoming more and more popular, even during these days, shopping online is getting huge. A couple of years ago, there weren't many Korean fashion stores, but there are more and more stores these days.
Some sites are good and have affordable prices, free shipping, and discount codes, while others don't do any of that. Today we're going to talk about two specific stores, Yesstyle and Kooding. Let's get right to the detailed comparison and help you find the best Korean store for you!
Why Choose Yesstyle?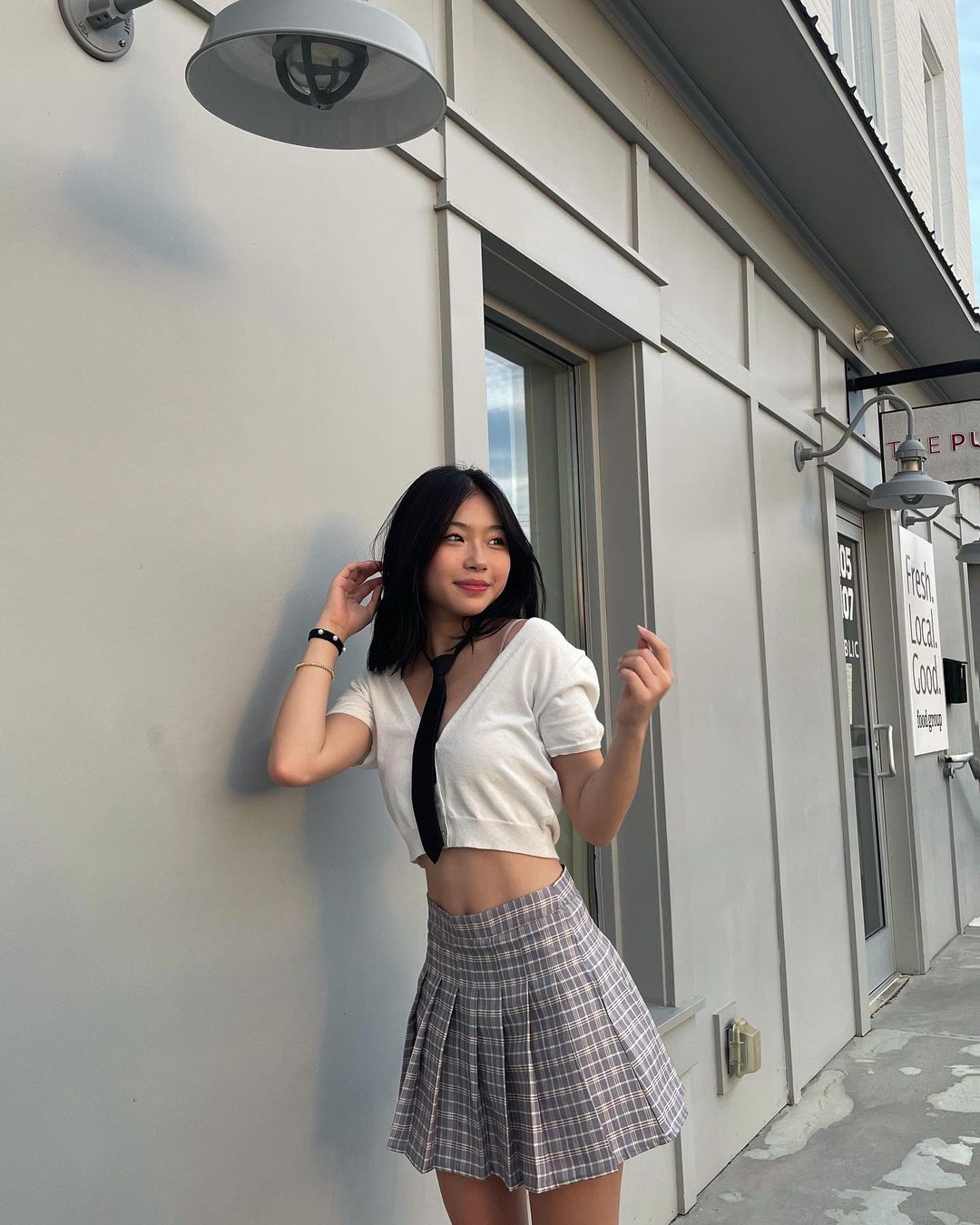 Yesstyle is one of the biggest Korean fashion stores out there, the store is legitimate, and I've been buying from that store for over three years now. There are many good products on the site, and many of those are very affordable.
The stores have many clothes, anything from women's shoes to men's hats. The delivery time is pretty fast, and I really love Yesstyle. It also has a referral program where you can earn discounts. This isn't something you see at every store, which makes it even more special.
Ordering from the site is safe and easy, even for beginners that have never used the site. What I really like about Yesstyle is that it's has a huge range of clothing, it's also reliable to order from there. Sometimes the store doesn't have every product in stock.
That might be the only downside I see with Yesstyle, other than that it's a great Korean fashion store, and it even has skincare products. It's like an all in one store that has everything from skincare to fashion products.
Many people wonder if they should trust the store since they've never heard about it or aren't familiar with the store. From my experience, I can wholeheartedly say that it's very trustable store. Even customer service is on point.
Some items don't have the quality you expect, but you can't expect every product the be perfect, especially for the price you're paying. Some hoodies and t-shirts are less than $15, which makes it a gamble but generally speaking, the quality is durable and lasts pretty long. If you're interested in Yesstyle, check it out here.
Shipping Speed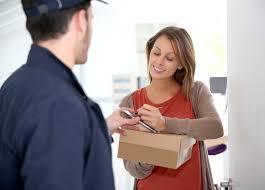 Shipping from Yesstyle is generally faster than Kooding. It takes on average around 1 to 2 weeks before your order arrives. This also varies for each country, and from my experience, Yesstyle sometimes has shipping problems.
Returns
Returns are pretty easy for Yesstyle, and the only problem is that you have a 14-day window to send it back. Sometimes it takes longer before the order arrives, which makes the time window very small to send it within the return policy.
However, their customer service is top-notch. They help you with anything from finding the right products to giving return instructions.
Kooding is a very legitimate company. The Korean fashion company was launched in 2007 and has built a great reputation for bringing extremely high-quality items into an affordable sphere.
It has grown into one of the most popular Korean clothes stores worldwide now. The online shopping store has thousands of products, and you can easily filter them by brand, color, price, and size.
What I like about Kooding is that it gives a very modern and safe feeling when browsing through the entire collection. Kooding is known to have very high-quality clothing pieces for an extremely affordable price.
Of course, this doesn't apply to everything, but in general, it's a great store to find some good quality clothes. Even if you aren't into Korean fashion, this store has much mainstream clothing too.
If you're getting into Korean fashion, this store is great to check out. Especially if you have the budget for it, there are many choices to choose from, and even men can look here.
The range of clothing they have is insane. Keep in mind that in general, shopping at Kooding is a bit more expensive than sites like Yesstyle. However, the quality you can expect is almost always better than Yesstyle.
I've been shopping at Kooding for about three years now, and there wasn't any piece of clothing that I didn't wear.
I must say that if you need a good piece and want it to last pretty long, Kooding is the way to go. Just give it a look, and maybe you'll find something you like.
Shipping Speed
Shipping from Kooding is very fast, especially if you live in the US. For other countries, I don't know much about it. Normally when I order a whole bunch of clothing, it takes on average, around 3 to 5 days before it arrived
Return
Kooding has a 14-day return policy, and they will have a prepaid label ready for you if it's within seven days of the return date. The only downside is that they have fees that apply to every return label. It's $5,99 if you want it as store credit and $9,99 for the original payment method.
Pros and Cons
Pros
Fast shipping and returns
Easy to navigate
Secure
High quality items for affordable prices
Cons
Can be expensive
Return fees
Expensive shipping to International countries
Which One Is Better For Fashion?
If you're looking for affordable fashion products, Yesstyle is better. However, if you're looking for some high-quality pieces that are long-lasting, I would go with Kooding.
In my opinion, Kooding has great products, and you don't have to take a gamble like I sometimes had with Yesstyle.I didn't know what to expect from Yesstyle other than reading the reviews.
So, it's up to you which one you're going to choose. Generally speaking, most people go with Yesstyle because it's more affordable and more popular.
Kooding can get quite expensive if you're adding many products, but you can expect some quality pieces, and that's worth it for most people.
Which One Is Better For Skincare?
Since Kooding doesn't have any skincare products, Yesstyle is the better one for skincare. Yesstyle offers everything from beauty products to clothing and even shoes.
Their inventory is huge, and that's what makes them special. Even if you have never bought anything from Yesstyle, it's great for buying skincare. I've been buying skincare mainly from Yesstyle because I also buy my clothing from here, and it's easier to do this combined rather than separate.
What I normally do is buy my whole skincare routine from Yesstyle, and that's SPFs, cleansers, moisturizers, and essences. It's very easy to use, and it has almost every skincare product you want.
Alternative Korean Fashion Stores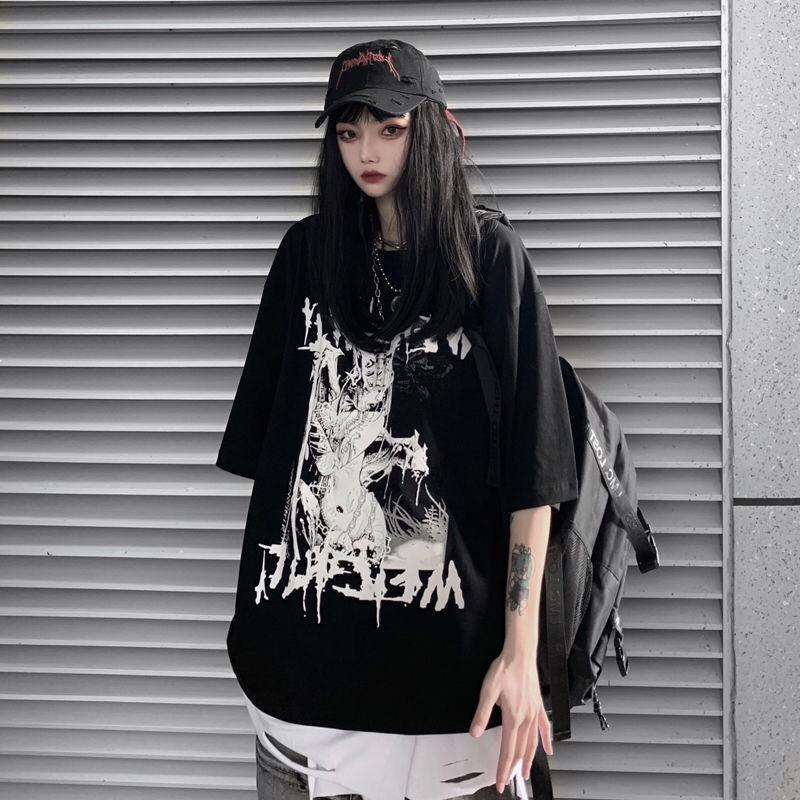 Mixxmix
Mixxmix is also a Korean fashion store that's pretty popular. However, many people have never heard of this store, which is a bummer. If you're really into Korean fashion, this is a great choice to shop for it. I've bought many dresses from this store, and the price is affordable for everyone.
Suppose you're looking for something like skincare, then this might not be the right store for you. Give it a look if you have time, and maybe you'll find some good products that you're going to purchase.
What I really like about Mixxmix is that it ships internationally. So, if you're looking for a Korean store that ships internationally, this is your best choice. Check it out here, if you're interested in shopping at Mixxmix!
Gmarket
Gmarket is purely focused on Korea, and it sells everything. If you can find a shipment forwarder, this should be your go-to shop. It has everything, and I mean everything, from games, clothing, to makeup, literally.
The prices are almost like the original price you pay in Korea. The only problem is finding a trustworthy forwarder that helps you order the right items.
I haven't used this before but am looking into it since it can save a lot of money when done right. It's almost like shopping in Korea and at more affordable prices than other shops. Give it a try if you ever have some time left.
Stylevana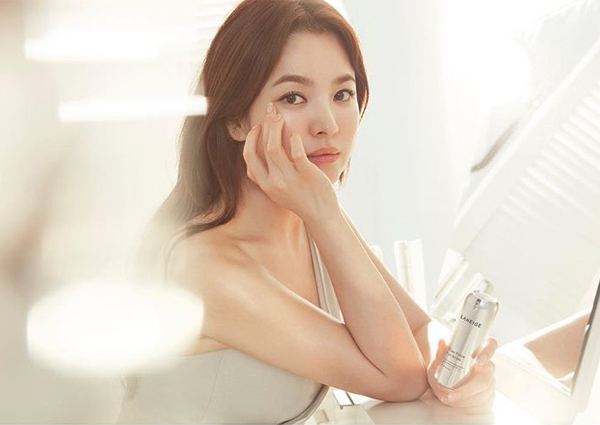 Stylevana is an Asian fashion store that's mainly focused on beauty products and fashion. You've probably never heard about this store, but it's worth checking out.
They have many flash sales every couple of weeks, and people who are into k-fashion should look into this store. I've bought many great deals from Stylevana and am very happy that I found this site a couple of months ago.
It might be a smaller company than Yesstyle, but sometimes there are better products on this site.If you're interested in checking Stylevana out, click here. Give it a go, and maybe you'll find some great pieces for your wardrobe.
Stylenanda
Stylenanda is also a great option for shopping for Korean fashion. I personally never bought from this store, but some of my friends have. The shopping site has many great products that are worth looking at.
Stylenanda is probably one of the bigger Korean fashion stores out there.
From my friend's experience, they deliver pretty fast, and the prices are reasonable. So, if you want to give it a look, go for it. There might be some products that are worth checking out and add some to your closet.
Frequently Asked Questions
What Is The Best Korean Online Shopping Site?
The best Korean online shopping site is Yesstyle. Generally speaking, the majority of people that buy Korean fashion buy from Yesstyle. The reason is that they are way more affordable and have great products for the prices.
The wide range of clothes they have is a plus, and they also offer skin care. It's a great place to buy skincare products and clothing at once. You save on shipping and also get a better deal than buying it from separate sites.
Is It Safe To Order From Yesstyle or Kooding?
Yes, both sites are safe to order from. Both Yesstyle and Kooding have hundreds, if not thousands, of orders every day. It's a trustworthy site, and you don't have to worry about getting scammed.
Their customer service is also on point. In case anything goes wrong, you can contact them, and they will solve your problem.
Are Yesstyle and Kooding Similair To Shein?
Yes, both are clothing stores, but Yesstyle is mainly focused on Asian fashion, while Shine is focused on general fashion items.
As for Kooding, they are mainly focused on Korean fashion and clothing pieces only. Yesstyle also sells skincare and beauty products, which makes them different.
Conclusion
Now that you've come to the end of this article, I hope you found the information you were looking for. As you might now know, Yesstyle is the better option, in my opinion, it's more affordable for most people and if you don't mind shipping it's perfect.
Kooding is great for Korean clothes that are a bit more high quality but expect it to be more expensive than other stores. However, the clothes that are sold from Kooding can last many years even after wearing them every day.
So, it's up to you which one you're going to choose. Make sure to think thoroughly about it, and you don't have to buy specifically from one store. Many people buy from both stores, and that's what I have been doing for many years now.