About MscCruises
MSC Cruises is a global cruise line that was founded in 1987 in Naples, Italy. It is the world's largest privately-owned cruise company and one of the fastest-growing cruise lines in the industry. MSC Cruises operates a fleet of modern cruise ships that travel to various destinations around the world, including the Mediterranean, Caribbean, Northern Europe, South America, and more.
The cruise line offers a range of cruise experiences, from family-friendly cruises to luxury voyages. Onboard the MSC ships, you can find a variety of amenities and activities, such as swimming pools, water parks, fitness centers, spas, entertainment venues, restaurants, bars, and theaters. MSC Cruises aims to provide a high-quality vacation experience with a focus on excellent service, comfort, and entertainment.
In recent years, MSC Cruises has been expanding its fleet with the introduction of innovative and environmentally friendly ships. For example, their latest flagship, MSC Virtuosa, was launched in 2021 and features advanced technologies to reduce its environmental impact, such as cleaner emissions and energy-efficient systems.
MSC Cruises also operates their own private island destination called Ocean Cay MSC Marine Reserve in the Bahamas. The island offers a range of activities, including pristine beaches, water sports, nature trails, and more, allowing guests to relax and enjoy the natural beauty of the area.
MSC Cruises offers a diverse selection of cruise itineraries, onboard amenities, and a commitment to sustainability. It continues to be a popular choice for travelers looking for a memorable cruise vacation experience.
What is MscCruises.com?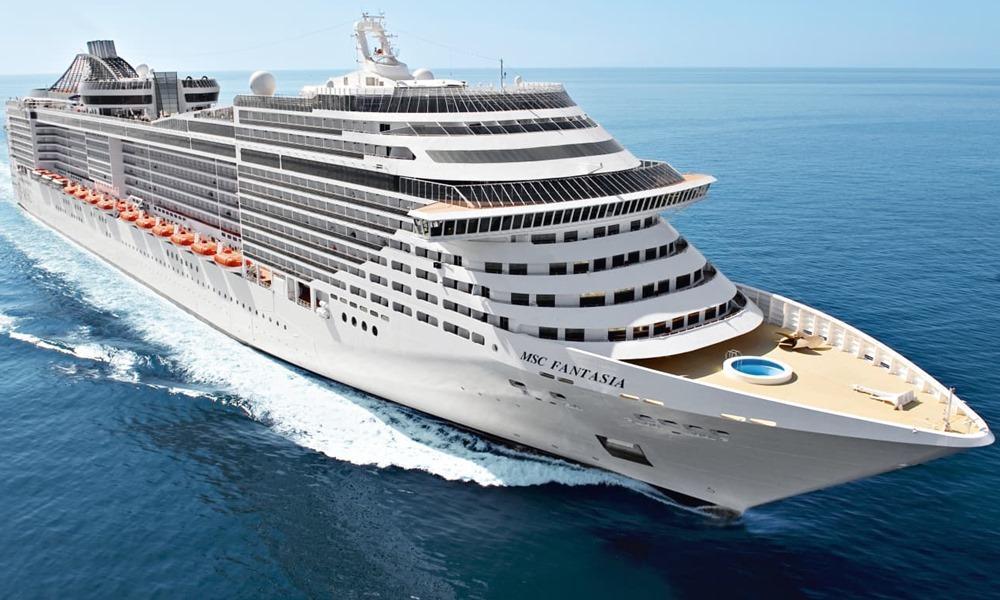 MscCruises.com is the official website of MSC Cruises. It serves as an online platform where potential passengers and guests can access information about MSC Cruises' fleet, itineraries, onboard amenities, and services. The website provides a user-friendly interface that allows users to explore and research various cruise options offered by MSC Cruises.
On MscCruises.com, you can find details about the different cruise destinations, including the Mediterranean, Caribbean, Northern Europe, South America, and more. The website provides information about the ports of call, shore excursions, and the activities available at each destination.
Additionally, MscCruises.com allows users to search for specific cruise itineraries based on their preferred travel dates, embarkation ports, and desired destinations. The website provides detailed descriptions of each ship in the MSC fleet, along with deck plans, cabin options, and amenities available onboard.
Users can also access information about MSC Cruises' loyalty program, MSC Voyagers Club, which offers various benefits and perks to repeat guests. The website provides details on how to join the loyalty program and the privileges associated with different membership levels.
Furthermore, MscCruises.com offers an online booking system, allowing users to search for available cabins, compare prices, and make reservations directly through the website. It provides a secure platform for guests to book their cruise vacations and manage their bookings.
MscCruises.com serves as a comprehensive resource for individuals interested in learning more about MSC Cruises and planning their cruise vacations with the company.
MscCruises Online Services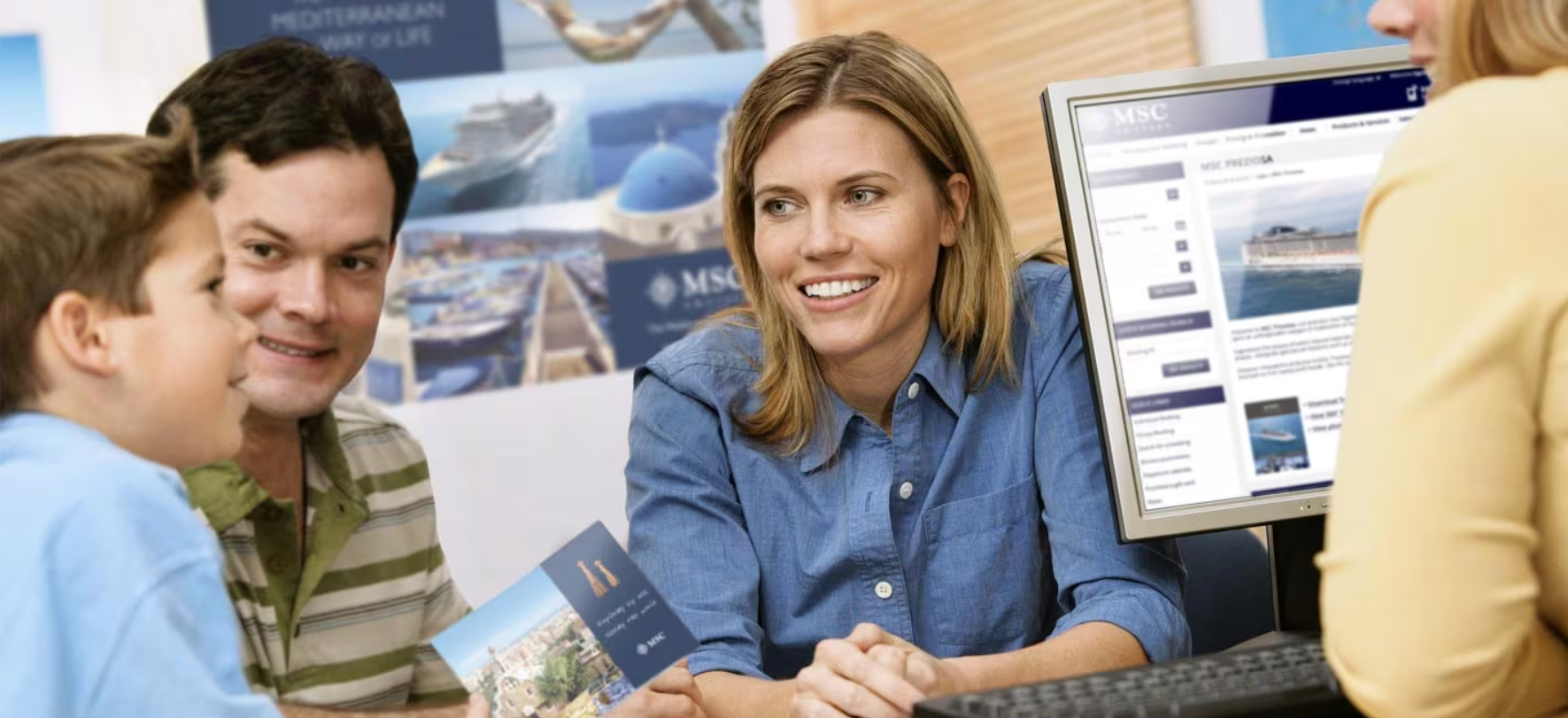 MSC Cruises offers a range of online services to enhance the cruise experience for their guests. These online services can be accessed through the MSC Cruises website or the MSC for Me app, which is available for download on smartphones and tablets. Here are some of the key online services provided by MSC Cruises:
Online Booking: Guests can use the MSC Cruises website or the MSC for Me app to search for available cruise itineraries, compare prices, and make online reservations. The online booking system allows users to select their desired cabin category, dining options, and any additional services or packages they wish to add to their booking.
Cruise Planner: Once a booking is made, guests can access the MSC Cruises Cruise Planner to manage their cruise preferences and customize their onboard experience. The Cruise Planner allows guests to pre-book specialty dining, spa treatments, shore excursions, beverage packages, and other onboard activities.
Web Check-In: MSC Cruises offers web check-in, allowing guests to complete their check-in process online prior to their cruise departure. This saves time at the embarkation port and facilitates a smooth embarkation process.
MSC for Me App: The MSC for Me app provides guests with a range of features and services right at their fingertips. It allows guests to access their booking details, view daily itineraries and activities, make specialty dining reservations, book shore excursions, and check onboard account balances. The app also offers interactive maps of the ship, facilitating navigation and providing real-time information on various onboard facilities and services.
Wi-Fi and Internet Packages: MSC Cruises offers internet packages for guests who wish to stay connected during their cruise. These packages can be purchased online before the cruise or onboard the ship. The Wi-Fi service allows guests to access the internet, use social media, and stay connected with friends and family.
Guest Services: Through the online services, guests can contact the onboard guest services team for any assistance, inquiries, or requests they may have during their cruise. This allows for efficient communication and prompt resolution of any concerns.
These online services provided by MSC Cruises aim to enhance the guest experience, streamline the cruise planning process, and provide convenient access to various onboard services and information.
Discount and offers
MSC Cruises offers various discounts and special offers throughout the year to provide value to their guests. Here are some common types of discounts and offers you may come across:
Early Booking Discounts: MSC Cruises often provides discounts for guests who book their cruise well in advance. By booking early, guests can take advantage of reduced rates and secure their preferred cabin category.
Last-Minute Deals: On the other hand, MSC Cruises also offers last-minute deals for guests who are flexible with their travel plans. These deals may include discounted fares or additional perks for cruises departing within a short timeframe.
Promotional Offers: MSC Cruises regularly runs promotional campaigns that include special offers such as onboard credit, discounted fares, free upgrades, beverage packages, Wi-Fi packages, or other amenities. These promotions can be seasonal, tied to specific destinations or events, or part of a broader marketing campaign.
Loyalty Program Benefits: MSC Cruises has a loyalty program called the MSC Voyagers Club. Members of the program receive exclusive benefits, such as discounts on select cruises, onboard credit, complimentary amenities, priority embarkation, and more, based on their membership level. Regular cruisers with MSC can accumulate points and enjoy increasing rewards and discounts.
Group Discounts: MSC Cruises offers discounts for group bookings, typically for a certain number of cabins booked together. This can be advantageous for families, friends, or organizations traveling together.
Military and First Responder Discounts: MSC Cruises often provides special discounts for military personnel, veterans, and first responders as a gesture of appreciation for their service. These discounts may vary and require proper identification to qualify.
It's important to note that the availability of discounts and offers can vary depending on the specific cruise, sailing dates, and other factors. It's recommended to regularly check the MSC Cruises website, subscribe to their newsletters, or consult with a travel agent to stay informed about the latest discounts and offers available. Additionally, terms and conditions may apply to these promotions, so it's essential to review the details before making a booking.
MscCruises Pros & Cons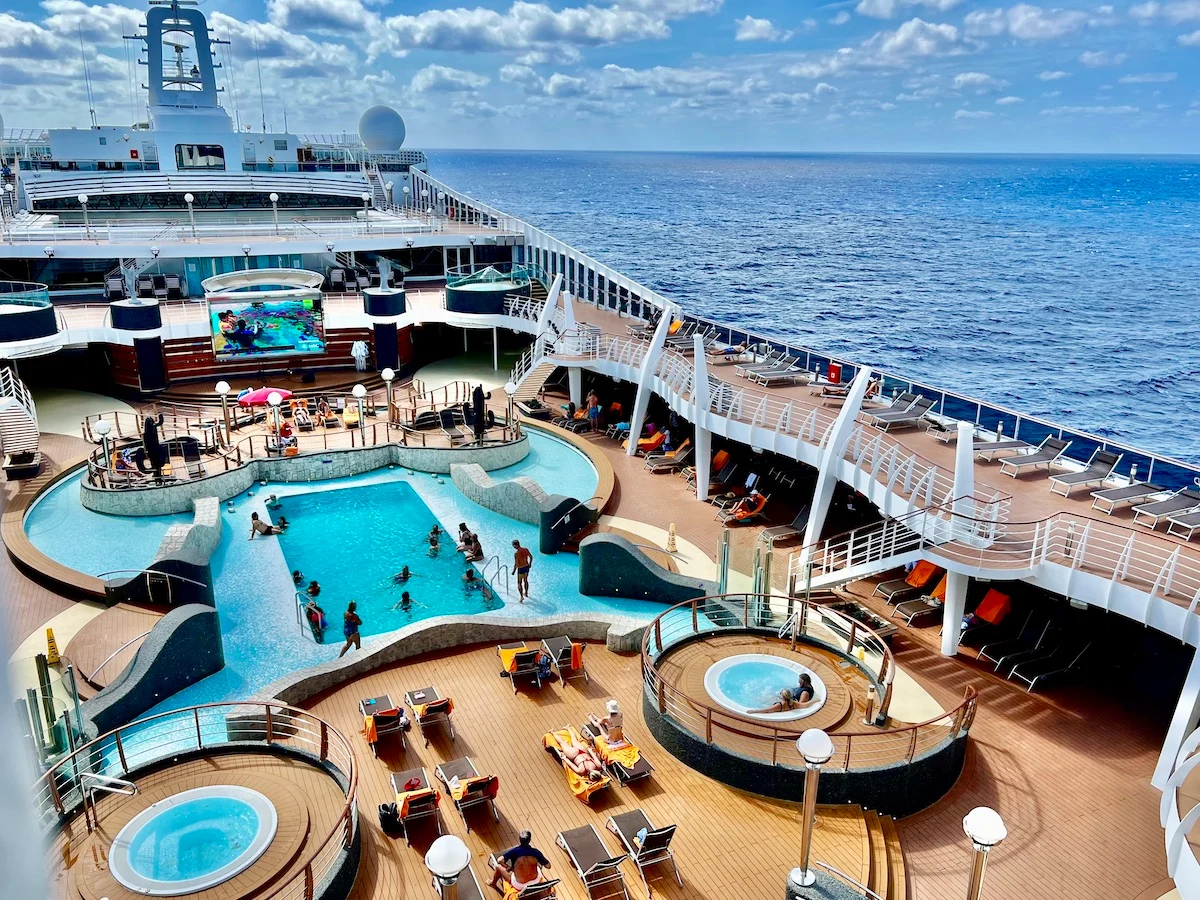 Pros of MSC Cruises:
Wide Range of Itineraries: MSC Cruises offers a diverse selection of itineraries, allowing guests to explore numerous destinations worldwide, including popular cruise regions like the Mediterranean, Caribbean, Northern Europe, South America, and more.
Modern and Innovative Ships: MSC Cruises operates a fleet of modern and innovative cruise ships. They feature state-of-the-art amenities, spacious cabins, and a variety of onboard activities and entertainment options.
Family-Friendly Cruising: MSC Cruises caters to families with a range of family-friendly amenities and activities. They offer dedicated kids' clubs, water parks, family cabins, and entertainment programs suitable for guests of all ages.
Multicultural Experience: MSC Cruises attracts a diverse international crowd, creating a multicultural atmosphere onboard. It provides an opportunity for guests to interact with people from different backgrounds and cultures.
MSC Yacht Club: MSC Cruises offers a luxury "ship within a ship" concept called the MSC Yacht Club. This exclusive area provides a private and upscale experience with dedicated amenities, services, and 24/7 butler assistance.
Environmental Commitment: MSC Cruises is committed to minimizing its environmental impact. They have implemented various technologies and practices to reduce emissions, promote energy efficiency, and protect marine ecosystems.
Cons of MSC Cruises:
Crowded Ships: MSC Cruises' ships can sometimes crowded, particularly during peak travel seasons and on popular itineraries. This may result in longer wait times for certain activities and crowded public areas.
Limited Onboard Activities: While MSC Cruises offers a variety of onboard activities and entertainment options, some guests may find that the range of activities is not as extensive as on certain other cruise lines.
Multiple Languages and Announcements: As MSC Cruises caters to an international clientele, onboard announcements, shows, and activities typically conducted in multiple languages. This may result in more announcements being made and potentially impacting the overall experience for some guests.
Extra Charges: While certain amenities and services included in the cruise fare, MSC Cruises also offers additional paid options, such as specialty dining, spa treatments, beverage packages, and shore excursions. Guests should budget accordingly for these extra charges.
Limited Accessibility: While MSC Cruises aims to provide accessibility for guests with disabilities, some older ships in their fleet may have limitations in terms of accessibility features and infrastructure.
It's important to note that experiences can vary depending on individual preferences, specific ships, itineraries, and the overall cruise experience. It's recommended to research and consider these factors when deciding if MSC Cruises the right choice for your cruise vacation.
FAQ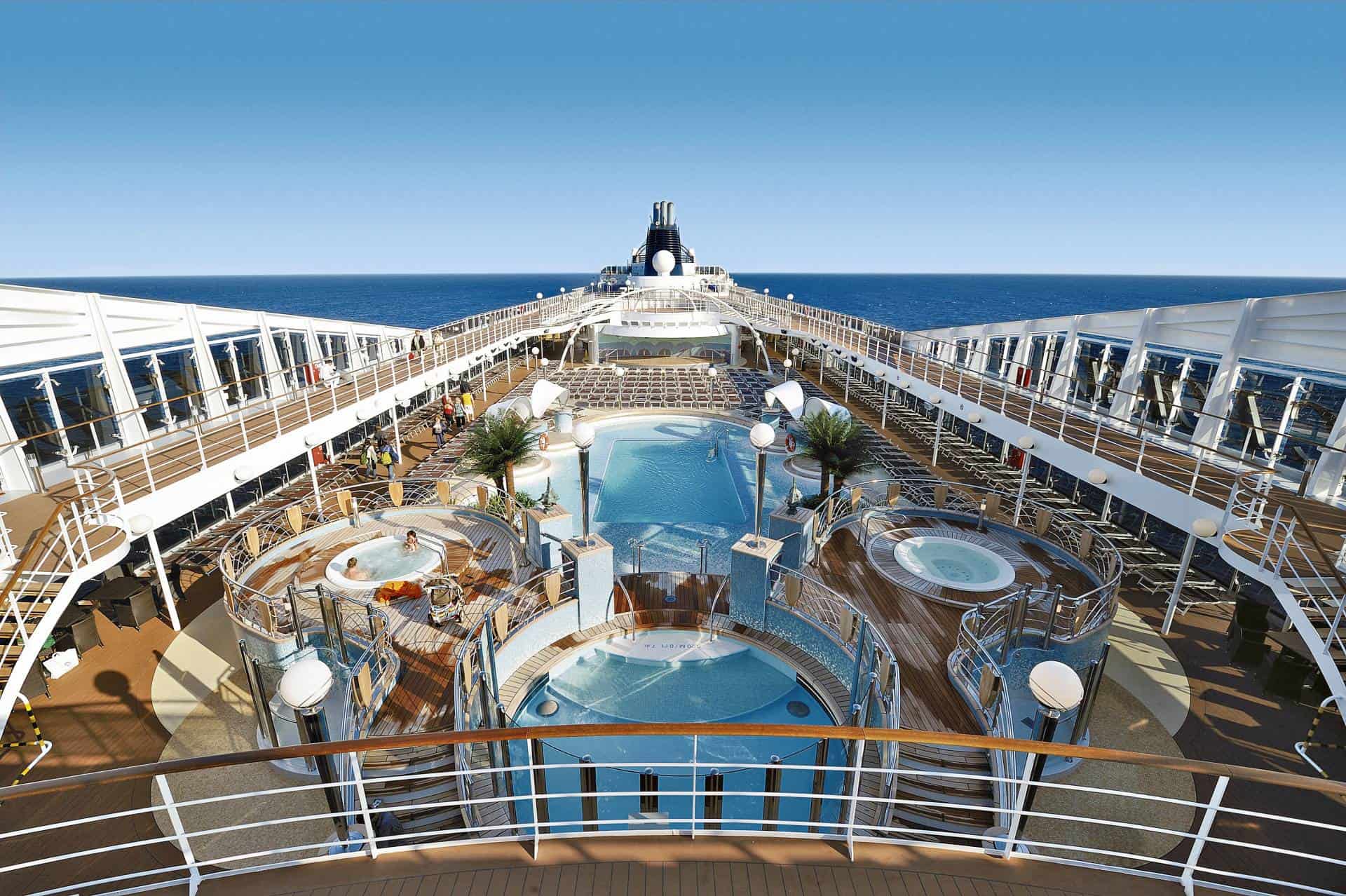 How can I book a cruise with MSC Cruises?
You can book a cruise with MSC Cruises by visiting their official website (msccruises.com) and using their online booking system. Alternatively, you can contact a travel agent or call MSC Cruises directly to make a reservation.
What is included in the cruise fare?
The cruise fare typically includes accommodation in your chosen cabin category, onboard meals (in the main dining venues), access to onboard activities and entertainment, and use of basic amenities such as pools and fitness centers. However, certain services, such as specialty dining, beverages, Wi-Fi, spa treatments, and shore excursions, may come at an additional cost.
What is the dress code onboard MSC Cruises?
MSC Cruises has a "resort casual" dress code, which means that during the day, casual attire is acceptable. However, in the evenings, there are typically formal nights and smart-casual nights where guests may dress up more. The number of formal nights depends on the length of the cruise.
Can I bring my own alcohol onboard?
MSC Cruises has specific policies regarding bringing alcohol on board. Generally, guests allowed to bring their own alcohol, including wine or spirits, onto the ship. However, there exceptions for special occasions such as birthdays or anniversaries, where a limited quantity of wine or Champagne may permitted, subject to a corkage fee.
Are gratuities included in the cruise fare?
MSC Cruises has a compulsory service charge that added to the onboard account for each guest. The service charge covers gratuities for the onboard staff, including dining room and cabin stewards. The amount subject to change, and typically announced in advance. Additional gratuities for exceptional service are at the guest's discretion.
Can I bring my children on an MSC cruise?
Yes, MSC Cruises is family-friendly and offers a range of facilities and activities for children of different age groups. They have dedicated kids' clubs, family cabins, and entertainment programs designed for young travelers. However, some restrictions may apply to infants and pregnant women, particularly for certain itineraries.
What documents do I need to travel on an MSC cruise?
Guests traveling on an MSC cruise need to have a valid passport. The passport should have at least six months of validity beyond the end of the cruise. Additionally, depending on the itinerary, guests may need to obtain visas or other travel documents for certain countries. It's important to check the specific entry requirements for your intended cruise destinations.
These are just a few common FAQs about MSC Cruises. If you have more specific questions or require detailed information, recommended to visit the official MSC Cruises website or contact their customer service directly.