About Reebok
The iconic name of Reebok has been well-known in North American and European households for decades, represented by some seriously big names over its long lifetime.
With celebrities like Shaquille O'Neal and Venus Williams representing the brand through sports and sponsorships, and Cardi B doing design collaborations for limited edition styles, Reebok isn't doing half bad. Not to mention, they have an epic 3.8M followers on Instagram and have been featured in big name publications like GQ and Forbes.
After all is said and done, Reebok's foundations, history, and bottom line (not to mention their celeb status) has us impressed. But that's just the beginning of what this brand does well! Come with us through a detailed Reebok review to get a whole-hearted and informative point of view on this popular sports brand.
Overview of Reebok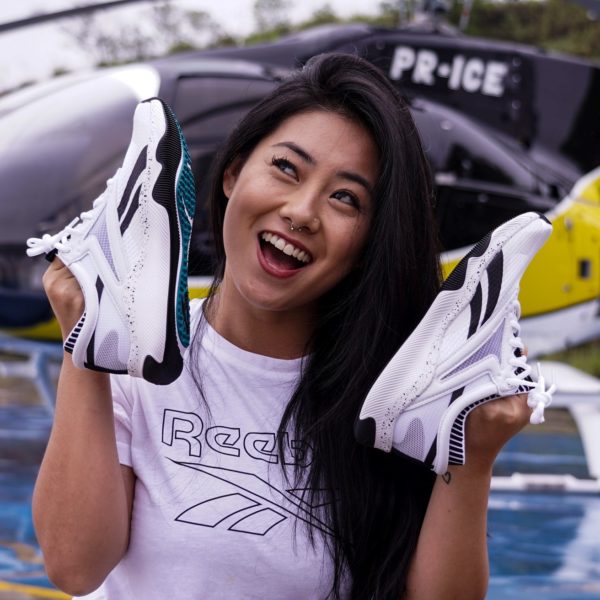 Though it was officially founded in 1958 by Joseph William and Jeff Foster, Reebok didn't gain its sports centered notoriety until the 1980s when the brand began to specialize in activewear and workout gear.
Flash forward to the early 2000s, when Reebok joined forces with Adidas and continued their impressive and powerful push into the sports spotlight, ushering in sponsorships with big names and allowing their comfortable clothing and accessories to be loved by consumers of all kinds.
With its primary headquarters in Boston, MA, and other locations in Montreal, Mexico City, Hong Kong, and Amsterdam, this company has secured itself front row seats to success when it comes to creating a household name that lasts.
Due to its long time presence on the fashion and sports scene, this Reebok review had a lot of history to dig through. But we've uncovered some pretty great and inspiring information about the brand, so read on if you're dying of curiosity!
Highlights
Sells a wide range of sports and lifestyle products such as shoes, athletic wear, gear, and more
Great unisex options
Long-standing brand with a solid reputation going back to 1895
Has collaborated with big names
Affirm, Klarna, or Afterpay available
Sold in tons of third party stores online or in-person
Free shipping on orders over $75
30-day return policy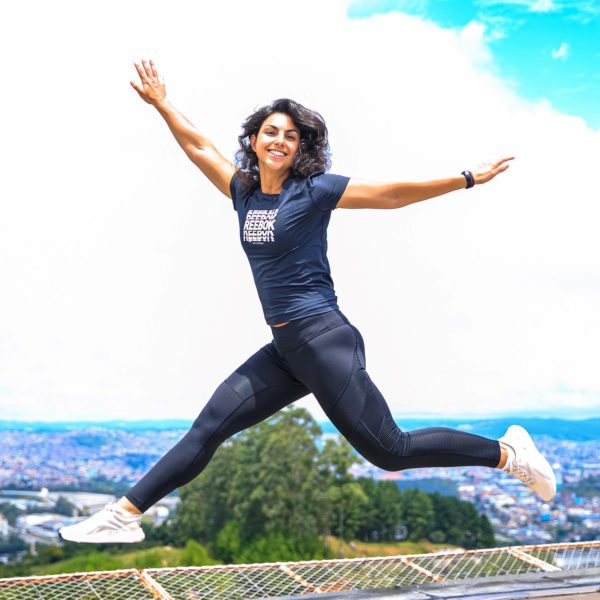 We want to showcase Reebok's best angles, and since there are lots of facts and stats to choose from, this Reebok review figured it's always safe to begin with what customers love most — their bestsellers.
Reebok Classic Review
Reebok is a company that's been around for a while, and that's how they've ended up with so many core classics that keep customers coming back. To start out this Reebok review right, we want to showcase a couple best-selling kicks that won't stay in stock for very long.
Reebok Cardi B Classic Leather Shoes Grade School Review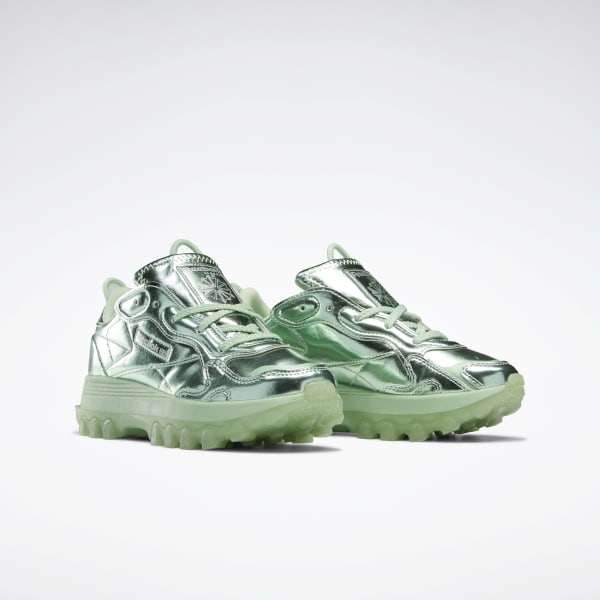 The Reebok Cardi B Classic Leather Shoes Grade School style kicks are sassy and bold, with a fierce flare the rapper embodies. Featuring a curvaceous midsole and cushioned rubber sole, these leather shoes have an asymmetrical and untamed vibe. No wonder they're considered a Reebok classic.
Available in girls' size 3.5-7 and coming in two fun colors, rose gold/champagne or core black/dark silver, these pumped up flashy leather shoes retail for $75.
Reebok Classic Leather Legacy AZ Shoes Review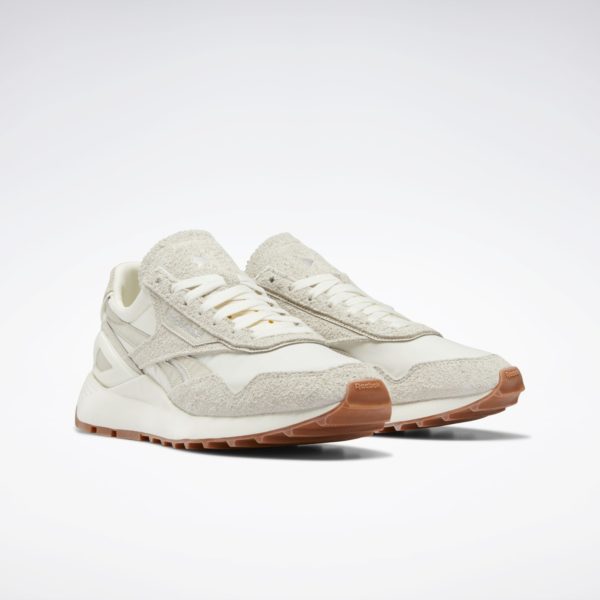 The Reebok Classic Leather Legacy AZ Shoes pay homage to a popular retro 80s look, only with modern day manufacturing. Yep, these kicks are made from 30% recycled materials, and feature a mix of textured suede with a hint of nylon to keep it real. With light cushioning and a rubber outsole, these shoes embody comfort, all day long.
The size availability on these kicks is outstanding, with men's and women's sizes to choose from, ranging in men's 3.5-15, and women's 5-16.5. There's also 15 retro and vibrant colors to bounce between, including neon cherry/vector red/red ember, core black/stucco/silver, or collegiate gold/chalk/black.
They retail anywhere from their full price of $80-$85, with the core black/pure gray selling for $120.
Reebok Pumps Review
The Reebok Pumps have naturally become part of their best sellers portfolio, and not just because they look so darn cool. It's also because they're comfortable, practical, and well priced. This Reebok review has collected some concrete information to ensure you get a well-rounded look at what these designs offer.
Reebok Pump Omni Zone II Men's Basketball Shoes Review
The Reebok Pump Omni Zone II Men's Basketball Shoes are a pivotal and thoughtfully made design, likely a result of their 30 year heritage. Their greatness doesn't just stem from their mid-rise cut or their classically decorated leather exterior. It also comes from their cushioning, rubber non-slip sole, and generally sport-centered demeanor.
Ranging in men's sizes 7-13.5, these basketball kicks come in white/bright cobalt/vector red. They retail for $150.
Reebok Pump Omni Zone II Basketball Shoes Review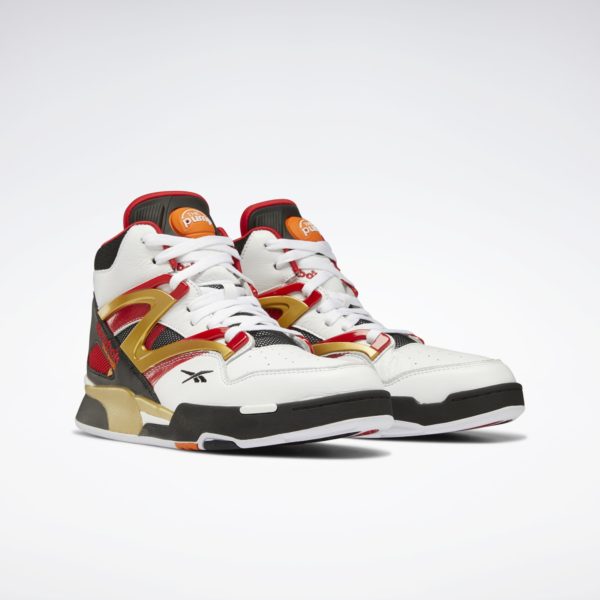 Much like their men-specific counterpart, these Reebok Pump Omni Zone II Basketball Shoes are styled as a 90s classic fit sport shoe. Designed in tribute to the legendary Dee Brown and his iconic No-Look-Dunk look, these high-top sneakers are as original as it gets. Complete with pump technology, you can't go wrong walking onto the court in these shoes.
Coming in men's sizes 7-13.5, or women's sizes 6-10.5, and coming in chalk/bright ochre/vector navy, they retail for $150.
Reebok Atmos X FR2 Instapump Fury Shoes Review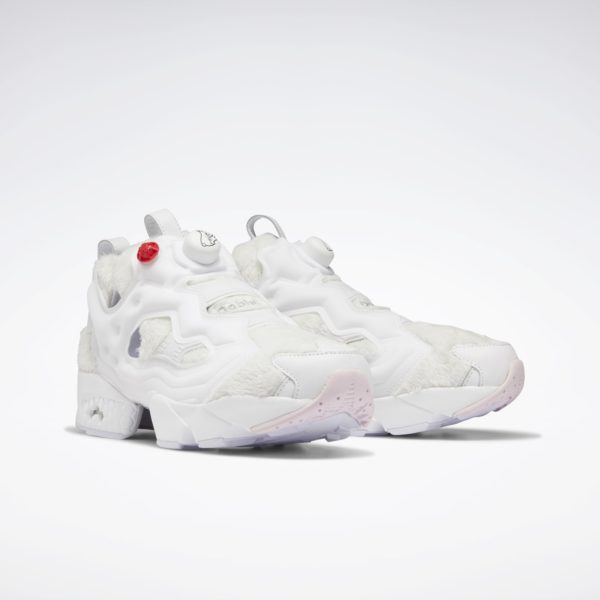 The opposite of classic, the Reebok Atmos X FR2 Instapump Fury Shoes are a modern and futuristic sport shoe that emanates a progressive style while maintaining a comfortable and sensible design. Featuring fur-like accents on the upper and rubber outsoles, these Instapump kicks still support customized cushioning and epic tastes.
Available in sizes 7-13.5, these men's Fury shoes come in gray and white, retailing for $200.
Reebok Club C 85 Review
How could we complete this portfolio of best sellers without showing off the Reebok Club C 85 collection? Simply not possible. We've dug up their top favorites in this category, and to make sure this review is well-rounded, thorough, and full of great taste.
Reebok Club C 85 Vintage Shoes Review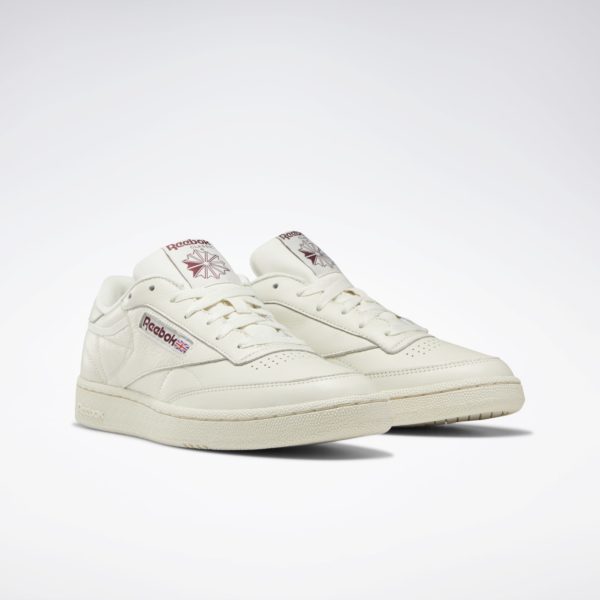 The Reebok Club C 85 Vintage Shoes are a men's retro tennis sneaker that gives off style, all-day support, and extra cushioning that just doesn't quit. With a full leather upper and non-slip rubber outsoles, these shoes are designed for on and off the tennis court, especially for those who just want cool comfort on their feet all day long.
Coming in men's sizes 3.5-15, these vintage shoes come in 3 colors, chalk/paperwhite/maroon, chalk/paperwhite/cyan, and chalk/paperwhite/navy, retailing for $80.
Reebok Club C 85 Shoes Review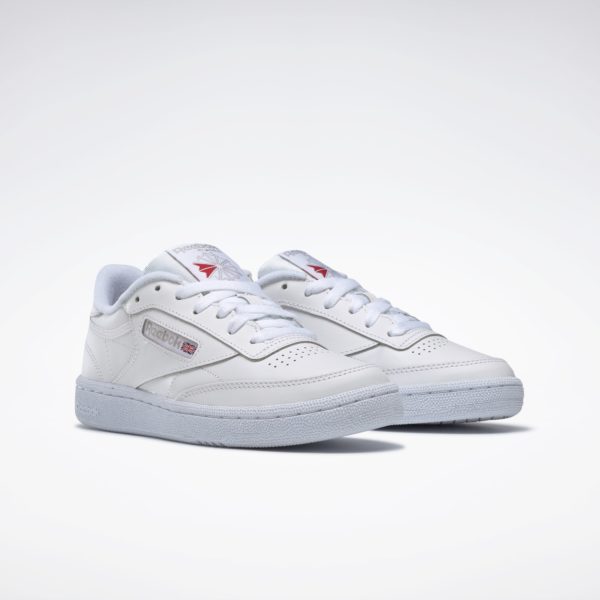 Similar to their vintage counterpart, the Reebok Club C85 Shoes are a ladies versions of a classic sneaker. With clean angles and white leather, these fresh and original kicks don the iconic Reebok logo, giving off a combination of comfort and style. Complete with a low-cut ankle, rubber outsole, and extra cushioning for support, you seriously can't go wrong.
The shoes come in sizes 5-12, and are available in 4 standard colors, including white/light gray, and white/gray/gum. They retail for $75.
Who Is Reebok For?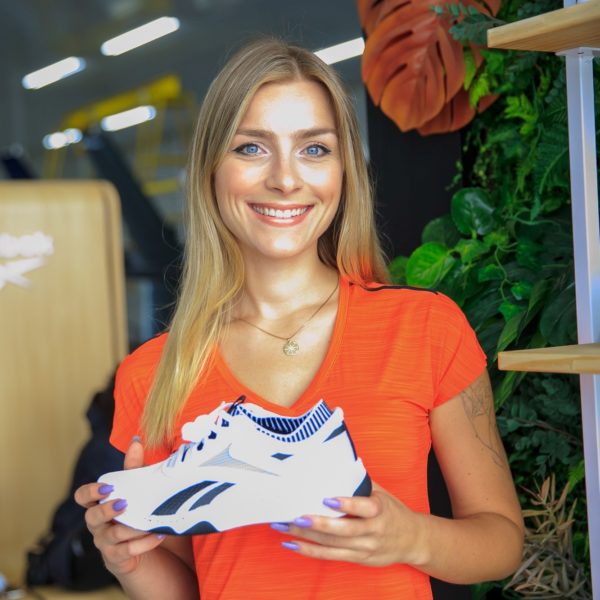 Reebok is for sports fans, comfort lovers, and fashionistas alike. Although the brand gears a lot of their advertising towards the active world, they don't discriminate against those who just want to slip on a hoodie and call it a day.
With shoes that specialize in respective sports, including tennis and basketball plus footwear that fits our kids, they've given customers all they need.
Since Reebok has been around for a while, they've widened their scope and opened up opportunities for all their customers, giving everyone something to love. If you can find a fault or a gap in what it is they're offering, we're here to listen!
Reebok Reviews: What Do Customers Think?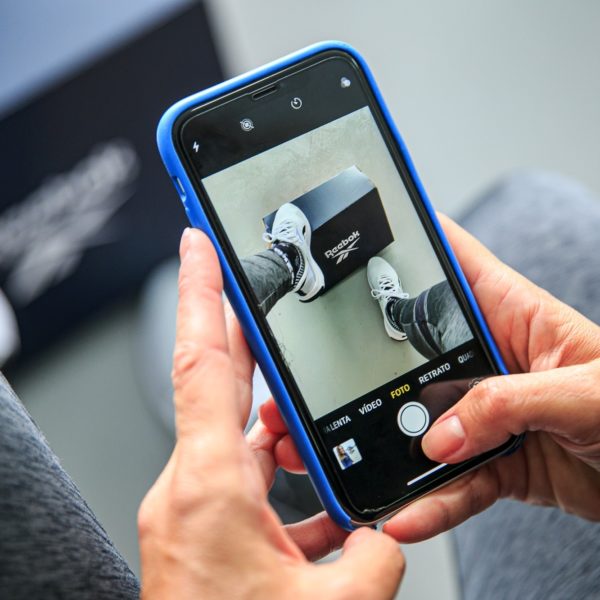 When you're gearing up to buy something you haven't tried, it's always important to do some digging into what's out there, and whether those products are right for you. But, with the excess number of Reebok reviews out there, that detective work can become somewhat overwhelming.
That's why we've rounded up some numbers and feedback for you. It can't hurt to showcase some of Reebok's customer comments, to make sure you've got all the information you need, starting with some top stats from the brand's website:
Cardi B Classics: 4.2/5 stars, from 5 reviews
Classic Leather Legacy: 4.7/5 stars, from 210 reviews
Pump Men's Omni Zone: 4.6/5 stars, from 453 reviews
Omni Zone II: 4.6/5 stars, from 450 reviews
Men's Club C 85 Vintage: 4.7/5 stars, from 215 reviews
Women's Club C 85: 4.7/5 stars, from 1189 reviews
On Sitejabber, the brand had 65 Reebok reviews, including this 5-star customer feedback regarding a classic: "Reebok sells the most comfortable shoes to wear, specifically the Club C vintage shoes! The shoe feels very light weight because of the soft leather and padded cushion on the inside, it's also very stylish and it goes with any outfit."
The same customer went on to compliment their everyday wearability:
"My feet never hurt whenever I wear them, which is amazing because I go to college and have to walk like A LOT, so I literally wear them every single day. The price might look like a lot but the good thing is that Reebok always has promo codes and sales going on so you're bound to get them for at least $20 off. Shipping was also really fast as well."
Meanwhile, out of 550 reviews on Trustpilot, there were plenty of positive Reebok feedback, including this rave 5-star review regarding their customer service: "Just got off the phone with a rep from Reebok, think her name of Candice. Professional and helpful!"
"The Lasership company they used to send my shoes lost my package, however, the woman on the phone was not only able to resend my order, she also used another shipping company (FedEx) to ensure the package would actually be delivered! Loved my experience, and felt completely helped out and heard!"
In addition to all that great word-of-mouth, Influenster also showcases a whopping 698 Reebok reviews, with a solid 4.6/5 stars, including this 5-star feedback:
"I absolutely love this shoe. It gives enough support to my ankle. I do cardio and hit exercises. This shoe is a game changer. It is breathable, no sweaty feet. It is stretchable. Is worth every penny you spent in it. Yes I would recommend it to anyone who is looking for a good workout shoe"
As you can see, Reebok's steadfast customer service and product integrity has gained them notoriety, along with a supportive following of consumers who love their gear. It's impossible to ignore that with Reebok's long-time presence in the footwear and sports gear sector, their game is tight and their knowledge is high.
It's safe to say that Reebok reviews are exactly where they should be — at the top of the sports fans food chain!
Is Reebok Worth It?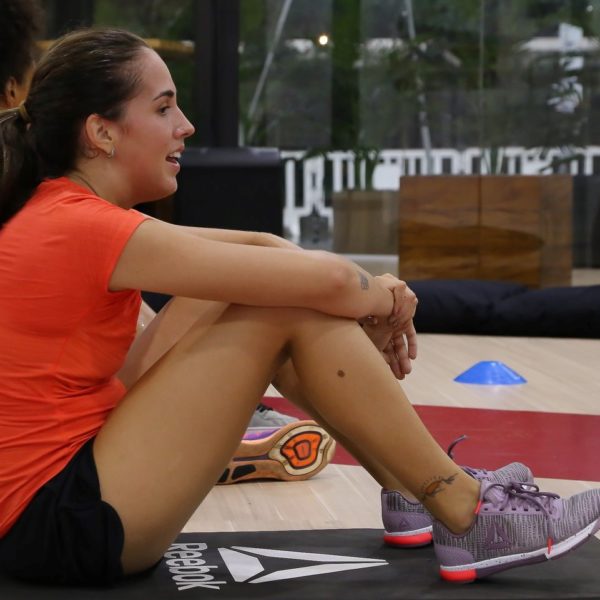 Given the value of Reebok and their long-time investment in creating quality shoes and accessories, it's hard for us to say you shouldn't purchase their clothing or footwear. They've got affordable gear that's insanely accessible and versatile, not to mention seriously comfortable.
Even in the face of competition, the reason that Reebok's name has lasted throughout the decades is because they know what they're doing and they do it well. That's pretty much all there is to it. If you're looking for kicks and clothes that won't break the bank, and you want to do it in comfort and style, there's no reason you shouldn't go with Reebok.
Reebok Promotions & Discounts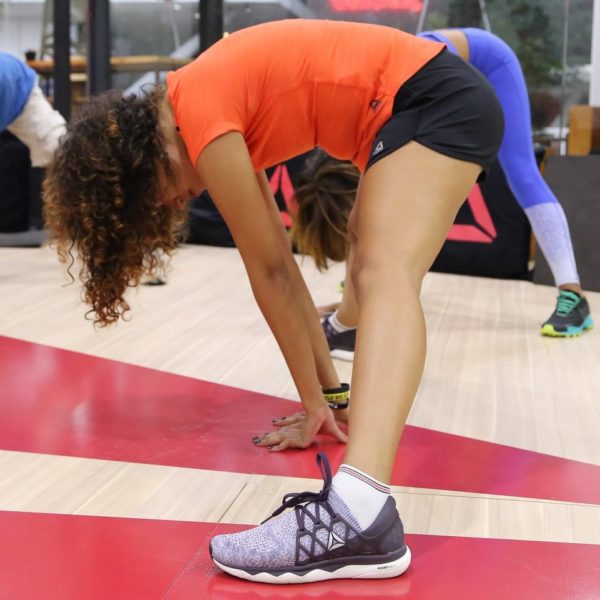 Great news—you can ensure 15% off your next order if you sign up for Reebok's newsletters!
An added bonus? They've got an ample supply of top favorites perpetually retailing at a reduced price on their sales page.
Where to Buy Reebok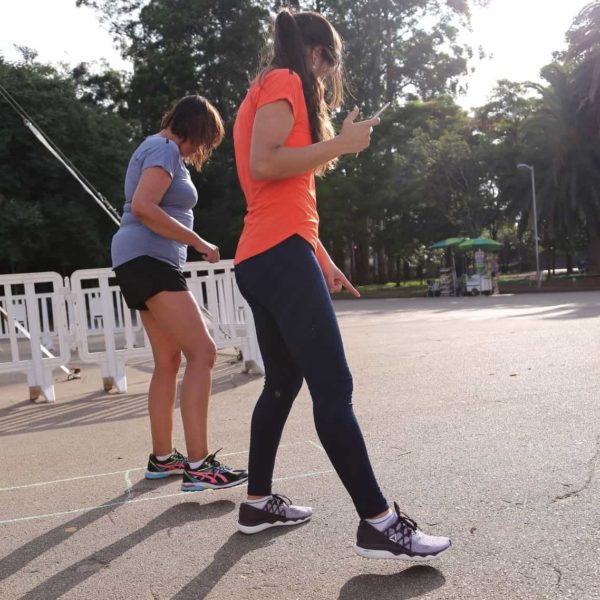 It's easy to say that Reebok shoes and other clothes or accessories can be best located on their website, where the most generous bounty of the brand's gear can be accessed.
Since it's such a popular and internationally appreciated brand, there's also a ton of third-party retailers worldwide that carry the label. Since the goal of this Reebok review is to make matters as easy as possible for you, here's a quick glance of a few places that offer their gear in-store or online:
Soft Moc
Browns
Little Burgundy
Sport Chek
The Shoe Company
DSW
Footlocker
And if you want to find a store near you, use the store locator tool on Reebok's site.
FAQ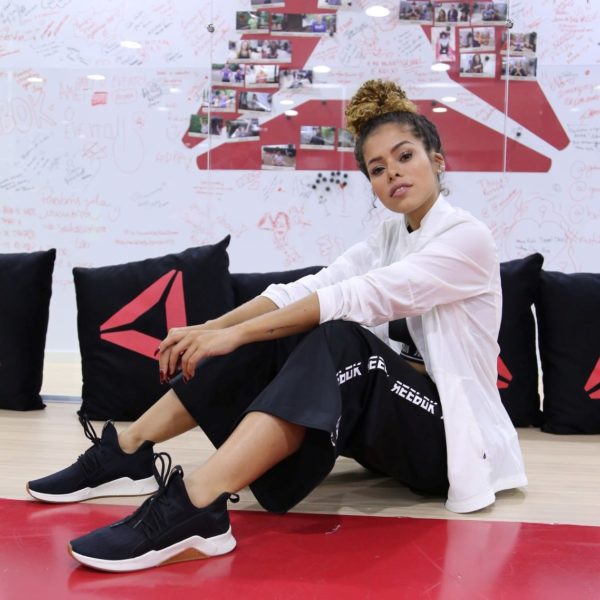 Who owns Reebok?
Reebok currently owned by the Authentic Brands Group (ABG). After a number of transitions, the company most recently shifted ownership rights from Adidas to its current umbrella company, ABG.
Does Reebok ship internationally?
Unfortunately, the American Reebok site only ships within the US. On the bright side, Reebok carried by a countless number of third-party retailers that do ship internationally.
So, if you're determined to your hands on the brand's goods, just check out some of the names mentioned in this Reebok review.
What is Reebok's Shipping Policy?
Reebok has some flexible shipping policies, but the number one bragging right. They provide free shipping on orders over $75 and may take up to 8 business days for delivery. For a more detailed breakdown of the company's shipping costs, see the list below:
Orders under $75: Shipping is $8
Unlocked members get free shipping on any order
Expedited shipping: $15 (up to 4 business days)
Express shipping: $20 (up to 1-2 business days)
Shipping to Alaska or Hawaii: $20
What is Reebok's Return Policy?
Reebok gives a 30 day return policy on any items you're unhappy with. You'll just need to use the returns portal and then the brand will provide you with a shipping label. Once they receive and process your return, it may take up to 14 days to refund the payment onto your credit card.