About Sam Edelman
Sam Edelman is your one-stop shop for trendy footwear. Catering only to women, this online brand known for its 'timeless American' aesthetic combined with a slight whimsical twist.
Over the years, Sam Edelman has captured the public's attention for its unique designs. Coupled with a following of over 446k on Instagram, they're also featured on multiple media outlets, including Business Wire, NewBeauty, and BuzzFeed.
In the mood for some fancy footwear? Perhaps this brand can offer you a more stylish alternative. Stay tuned, as this Sam Edelman review will take an in-depth look at the company, its products, customers ratings, promotions, and more, to help you decide if they're worth checking out.
Overview of Sam Edelman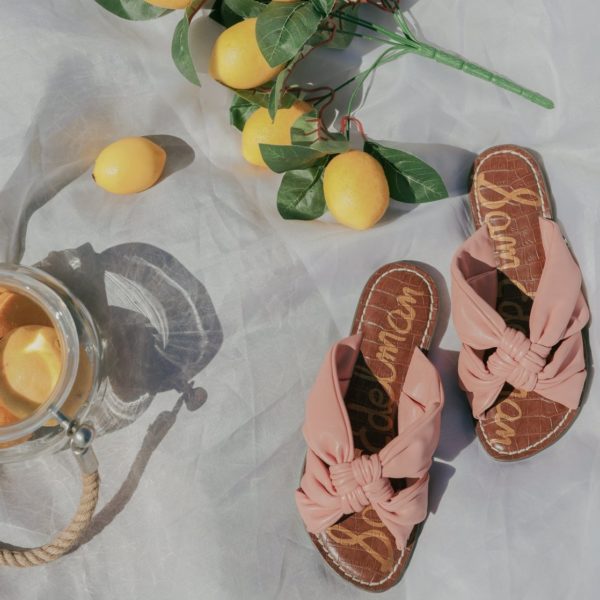 Sam Edelman is a man with many faces. At the start of New York's counterculture movement, he, like many others, wanted to pursue a career in acting. Unfortunately, his talent wasn't up to par, which led him down a professional rabbit hole.
From horse trade-ins to manufacturing riding-inspired footwear, the inklings of his soon-to-be brand were starting to flourish. Ultimately, Sam Edelman's shoe collection made its first debut in 2005.
Headquartered in the bustling streets of New York City, Sam Edelman known for its mish-mash of glamorous Americana blended with fictional fantasy. It's also led by co-founder (and wife) Libby Edelman. Today, this online shoe shop has over 13 flagship stores worldwide, including locations in Beverly Hills, Dubai, Hong Kong, and Palm Beach.
Before we get into this Sam Edelman review, let's take a look at some initial highlights:
Highlights
A variety of fashionable footwear to choose from
Large sizing range
Positive customer reviews
Offers Klarna as an alternative payment option
Free shipping and returns for all orders over $100
I'm getting some serious Beverly Hills vibes from the Sam Edelman shoe collection. It's the kind of footwear graced by your favorite celebrities, as most designs showcase a glamorous silhouette and pattern. Honestly, I can totally imagine Reese Witherspoon rocking the Aubrie sneakers or Paris Hilton strutting downtown in the Daffodil heels.
On display online are various trendy styles ranging from sandals, heels, flats, boots, wedges, and more. You can also shop through the brand's curated collections like Felicia, Gigi, Hazel, Loraine, and Bay. Moving forward, this Sam Edelman review will feature a few of the brand's best-selling footwear for buyers to compare.
Sam Edelman Sandals Review
Summer calls for a heavy chance of sandals, but the question is, which design should you opt for? From strappy flat-foots to the classic slide, there multiple silhouettes to choose from.
To help readers narrow down their choice, this Sam Edelman review will take a look at some of our favs within the brand's collection.
Sam Edelman Adaley Sandal Review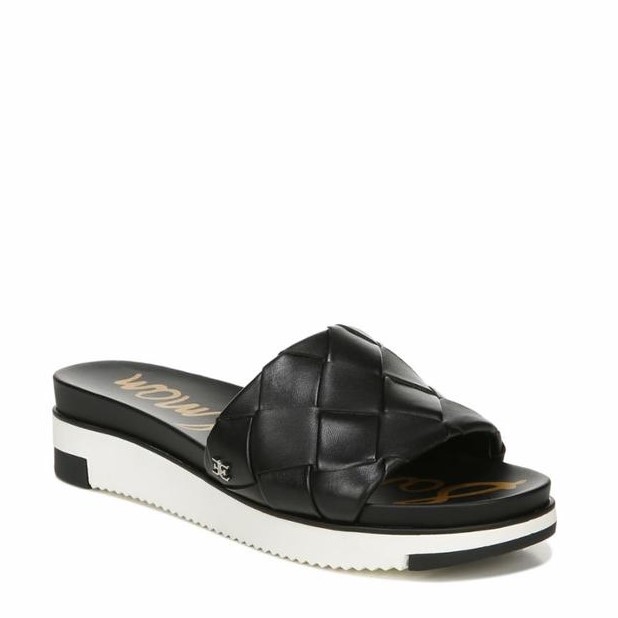 You can't get more 'L.A' than the Adaley Sandal. This hot season must-have features a criss-cross band made out of flexible leather. To help keep things comfortable during the day, this shoe reinforced with a padded insole and a contoured footbed.
For those who hate the look of most orthopedic slides, there's no need to worry. This slipper comes in a fashionable black and white platform that's bound to catch the paparazzi's attention.
Offered in black, we highly suggest wearing some distressed mom jeans and a relaxed button-down to really give off that laid-back celebrity look. Currently, the Adaley Sandal retails for $100. This is compared to its original price of $175.
Sam Edelman Briar Sandal Review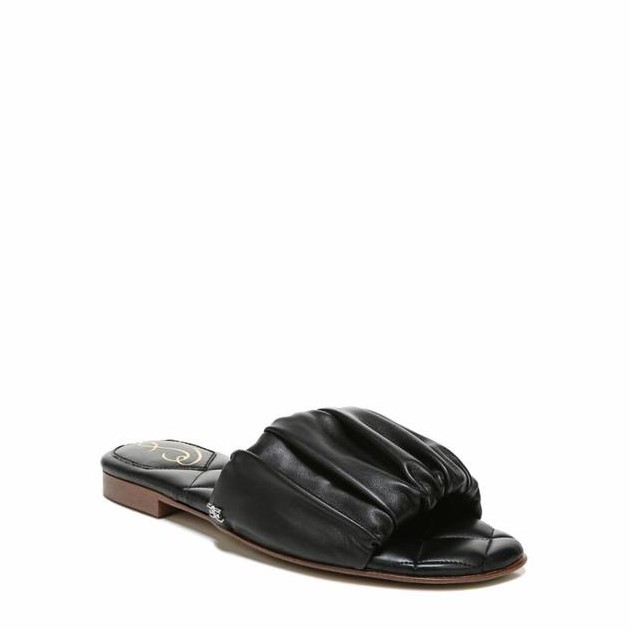 Don't just settle for the mundane beach thong. The Briar Sandal offers an elegant twist perfect for boardwalk dates. This beauty showcases a ruffled, leather-style band fit with a quilted insole. Elevated with a slight heel, this slipper can definitely add a 'princess' touch to your outfit. Of course, the look isn't complete without an Aurora-inspired, off-shoulder blouse and a long skirt.
Made to be flexible and comfortable, this slipper can help you feel light and tension-free throughout the day. It's worth noting that these Sam Edelman Shoes also offered in other colors, such as white, yellow, and blue.
For a gorgeous way to incorporate some intrigue into your ensemble, the Briar Sandal sells for $80 instead of the $175 markup.
Sam Edelman Boots Review
When it's time for 'sandal hibernation,' we usually take it as a sign to pull out our favorite cold-season boots. For those lacking in a sturdy yet stylish pair, let this Sam Edelman review suggest a few of the brand's all-time top-sellers.
Sam Edelman Fable Boots Review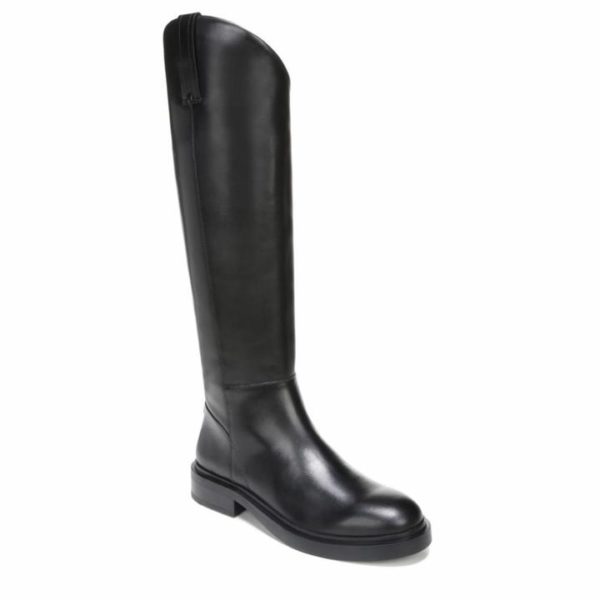 If you took your horse to the old town road and can't ride no more, chances are that you're wearing the wrong type of footwear. For a better alternative, we suggest tossing on the Fable Boots as part of your cowboy aesthetic. Designed with a slight old-western aesthetic, this refined slip-on features a minimalist shaft and cap toe free of bells, whistles, and spurs.
For added comfort, wearers can enjoy the padded insole on the inside. We highly recommend pairing these riders with some skinny jeans and a black blazer for an equestrian-inspired look.
Unfortunately, the Fable Boots are currently sold on the website. Once they're back in stock, customers can snatch a pair for $325.
Sam Edelman Daruby Booties Review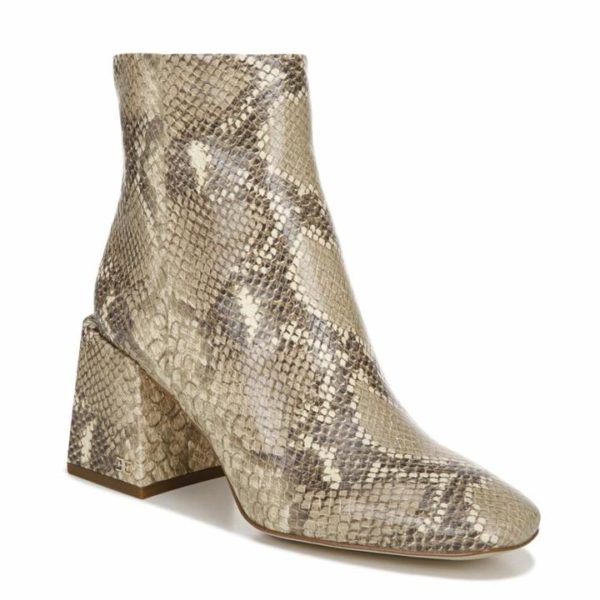 I don't know about you, but I'm getting some serious 'Snakes on Plane' vibes from the Daruby Booties. Honestly, are you sure that these beauts' haven't been featured on Britney Spears' Toxic video? From the sultry reptile print to the asymmetrical heel, trendsetters are just one step closer to achieving that 'Princess of Pop' look.
Instead of using authentic snakeskin, these ankle-cut shoes are made out of flexible leather. As an added bonus, they're tailored to hug your ankles in order to give off that 'sock boot' aesthetic. Best paired with leather pants and a black crop top, the $240 Daruby Booties are at a bargain at $160.
Sam Edelman Flats Review
For those who can't be bothered to wear heels, flats can act as a viable substitute. Fortunately, this company offers a wide selection of beautiful designs, ranging from closed-toe shoes to strappy flat-foots. This Sam Edelman review will briefly look at a couple of the brand's hottest picks to help trendsetters decide.
Sam Edelman Linnie Flats Review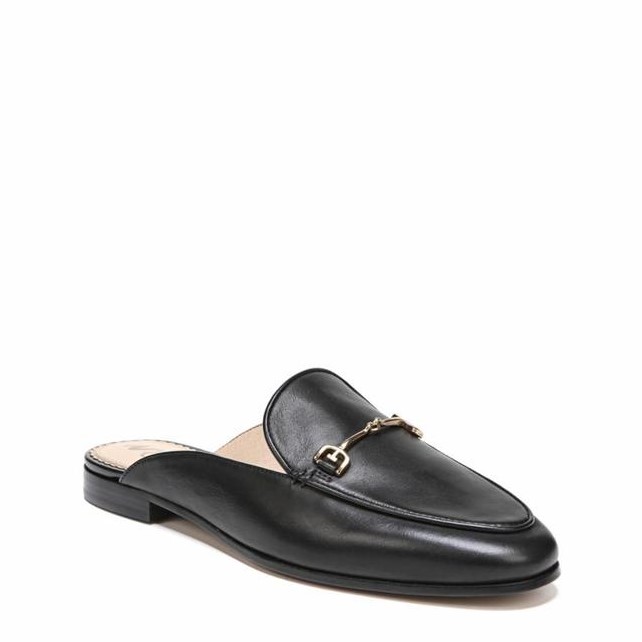 Considered a dupe of the iconic Gucci loafer, the Linne Flats convey the same elegance and timeless design, but at a more reasonable price point. Plus, they're free from unnecessary fluff as shown in the designer version. There's no need to worry about wet fur or accumulating debris as you walk.
These slides feature an open heel, a gold-finished buckle, and a closed-toe. Ultimately, it's the kind of slipper you want to wear on off-days, but it still provides a touch of elegance to prevent you from looking like a complete couch potato.
Offered in black, beige, mocha brown, and white, the $160 Linnie Flats are currently on sale for $100.
Sam Edelman Felicia Flats Review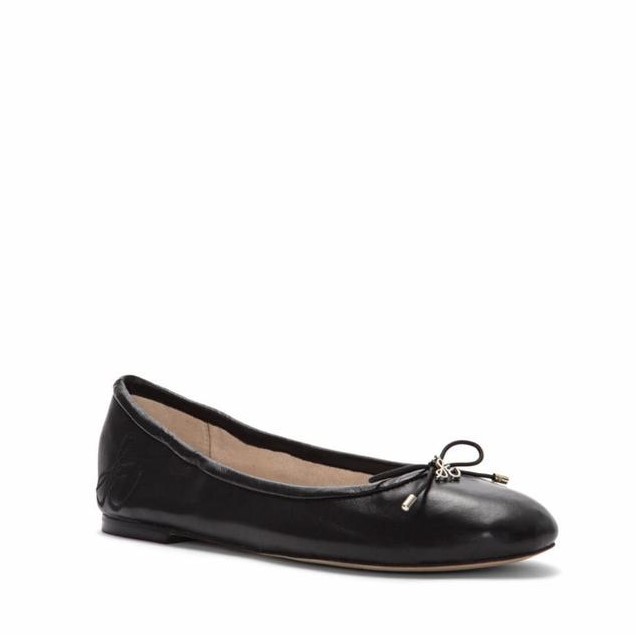 There's no need to sign up for ballerina classes. The Felicia Flats
from Sam Edelman come with the same grace, opulence, and dignity you'd find at dance recitals.
Designed with a rounded toe and a bow on the front, these slip-ons can make you feel more poised and elegant at every step. Going with this Swan Lake theme, we highly recommend donning a ballerina bun to finish off the look.
While it offered in black, customers can also browse other colors such as nude and saddle red. Fortunately for customers, the $160 Felicia Flats only retail for $100. You can use that extra $60 to book yourself a ticket for the next Nutcracker showing.
Sam Edelman Loafers Review
Loafers aren't for loafs, even though it's within the name. Usually worn at office settings or at high-ranking events, these shoes provide a sense of traditionalism and style with any outfit.
Moving forward, this Sam Edelman review will showcase two of the brand's most popular designs within this category.
Sam Edelman Deana Loafer Review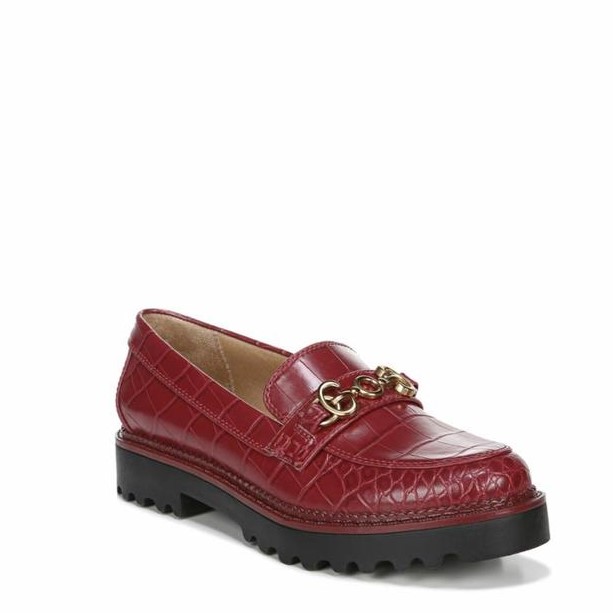 I can totally imagine Elle Woods rocking the Deana Loafer during her university years. These chunky shoes feature a reptile print, a rounded toe, and a glamorous gold-like buckle on the top.
While it is quite conservative in style, these slip-ons are dyed in a vibrant candy red to keep things fun and light. It's up to you if you want to style these with a pink dress or fur coat.
Don't worry; these shoes aren't just made for looks, as they come with a padded insole for added comfort. Ideal for squashing female norms (and for winning a high-profile murder case), the $115 Deana Loafer rings up to a total of $80.
Sam Edelman Lorenzo Loafer Review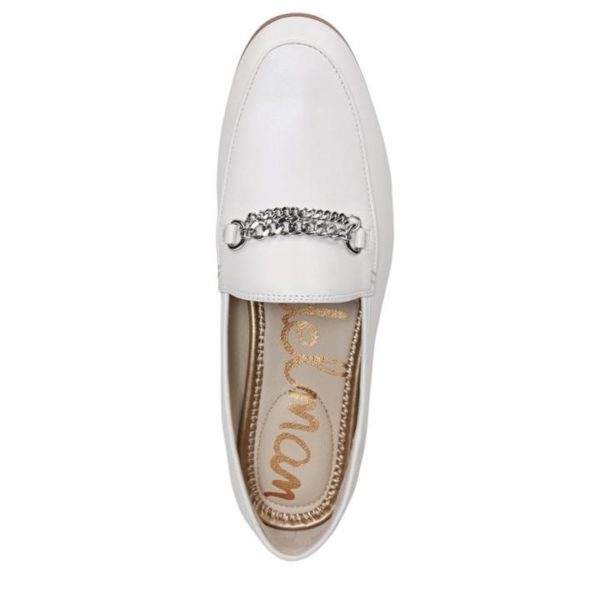 Dyed in a white chocolate hue, the Lorenzo Loafer offers a boss-babe sort of attitude perfect for female Great Gatsbys. It's far from plain, as it features a minimalistic design with a hint of sparkle on the front.
It reminds me of Leonardo DiCaprio's look when his character meets Daisy for the first time. In part, we recommend a matching pant and blazer outfit to finish off that 'old sport' kind of look.
The platform comes in an espresso hue, which helps to break the monotony of white throughout the design. Offered in various sizes, opt for the 'golden age' look with the Lorenzo Loafer for $100. This is compared to its original price tag of $175.
Who Is Sam Edelman For?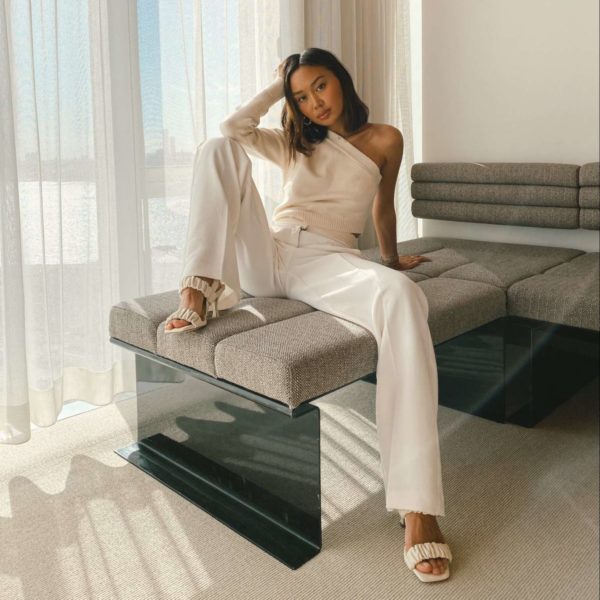 This company caters to a specific aesthetic when it comes to footwear. Their products aren't meant for long hikes or exercise, as the brand values fashion over orthopedics. Ultimately, if you're a fan of modern Hollywood glam, chances that Sam Edelman the right fit for you.
Comparison: Sam Edelman vs. Steve Madden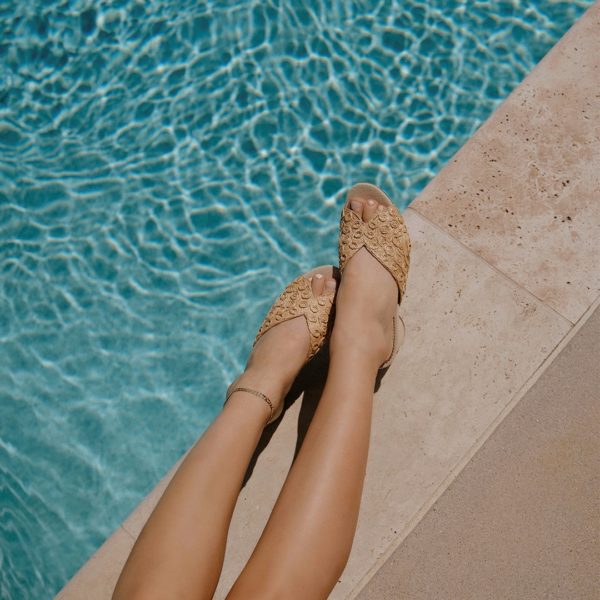 L.A inspired footwear is not a ground-breaking trend. Aside from Sam Edelman, companies like Steve Madden also known for their Hollywood-esque designs. If you're new to these two brands, you're probably wondering, 'what option should I go for?'
To help readers answer that question, we'll provide a side-by-side comparison between these two labels. Let's get started
Sam Edelman:
Known for its glamorous, Hollywood- inspired footwear since 2005
Caters to the L.A aesthetic (most notably young adults)
Offers women shoes ranging from flats, heels, boots, loafers, and wedges
Price ranges from $50 to $325
No claims about sustainable practices and ethical labor enforced on its website
Free shipping on orders $100 or more with a 30-day return policy
Steve Madden
Known for its urban-chic aesthetic regarding shoes
Has been around since 1990
Leans towards a younger crowd (caters to aesthetics like modern Hollywood and Instagram fashion)
Designed for men and women
Offers boots, sneakers, flats, and slippers. They also sell other accessories such as socks and handbags
Shoe price ranges from $80 to $400
Integrates some sustainable practices such as recyclable shoeboxes
Free shipping on orders $50 or more with a 30-day return policy
Honestly, there is no crowning champion—as both brands differ in terms of product variety and price. For instance, those who covet the celebrity-ready look may find Sam Edelman as an excellent option. On the other hand, those who have a bit more money to spend, and love the Insta-baddie aesthetic, may view Steve Madden as a sound alternative.
Sam Edelman Reviews: What Do Customers Think?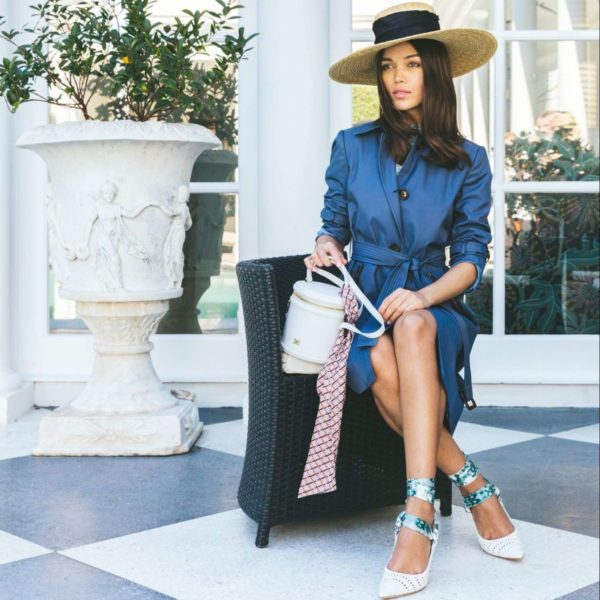 Sam Edelman's shoes look quite promising, but can the same be said regarding customer feedback? After doing some research, we've found an overwhelmingly positive response for this footwear brand
While there no reviews posted on the company's official page, we did uncover some on other websites such as Influenster, Amazon, Zappos, and Shopbop. We'll include their respective ratings down below.
Influenster: 102 reviews with 4.7/5 stars
Shopbop: 2,375 reviews with no star ranking
Zappos for the Hazel Heels: 1,331 reviews with 4.5/5 stars
Amazon for the Women's Petty Ankle Boot: 1,363 reviews with 4.4/5 stars
If ratings aren't enough to win your vote, how about a few pros listed by hundreds of happy customers? According to a majority of buyers online, Sam Edelman shoes proved to be stylish, comfortable, affordable, and versatile while pairing with any outfit.
"Stylish & super comfortable. I almost let the other reviews keep me from buying this item. I'm so glad I tried them. The leopard heels are beautiful. I wore them for 4 hours the first time & was on my feet most of the night with no pain or discomfort," one customer wrote on Zappos for the Hazel Heels.
"Very comfortable strap that adjusts to any leg fullness," a Shopbop reviewer detailed for the Granada Sandals. "The insole is soft and pleasant to the foot. I am very satisfied."
Some independent blogs, such as BestUnder250, also wrote a commendable review for this footwear company. According to the author, "the Sam Edelman company and brand have always provided great quality items that fashionably elegant and affordable." This is mostly towards shoes like the Loraine Loafer and the Jennifer Combat Boot.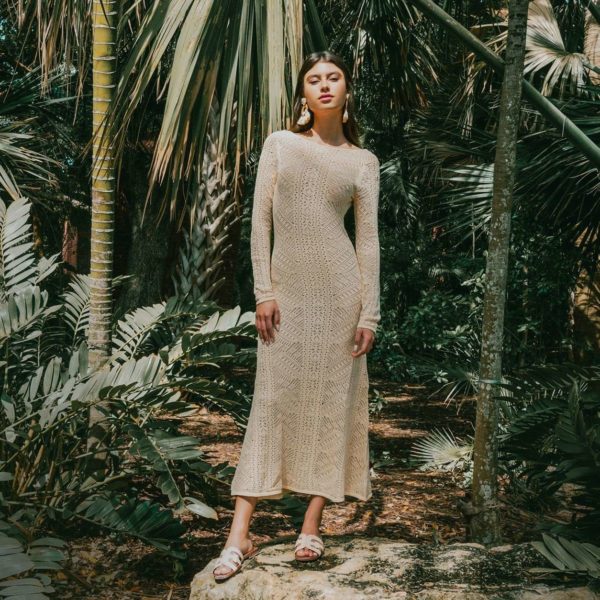 Despite the vast amount of praise online, this Sam Edelman review uncovered some discouraging comments that readers should take note of. The most common complaint we've found usually entailed a narrow footbed and an uncomfortable design.
With that being said, shouldn't deter users from checking out Sam Edelman's website. The negative reviews quite small compared to the number of positive ones online. We simply suggest taking a hard look at their size charts while shopping.
Is Sam Edelman Worth It?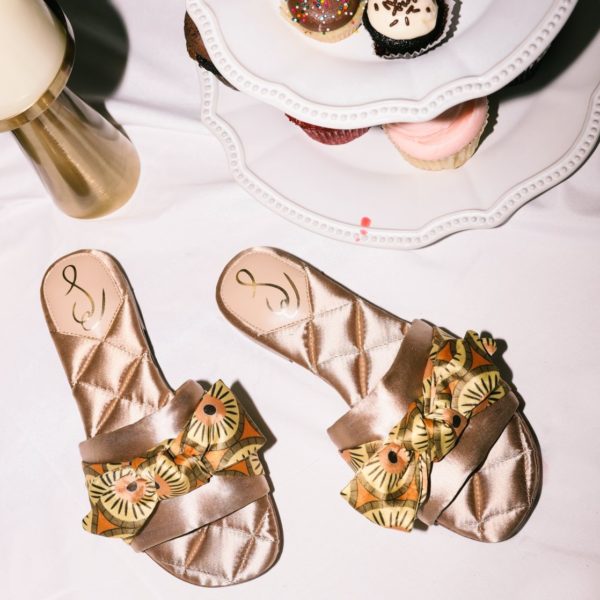 Honestly, if you can snag a pair of Sam Edelman shoes online—do it. Again, the reviews speak for themselves, as hundreds of happy buyers report a happy balance between price and quality.
You get what you pay for, as most of the brand's designs feature a stylish fit that doesn't compromise function. In addition, it's hard not to drool over their designs. They timeless, fashionable, and highly versatile for everyday use.
I wouldn't say that this brand the most affordable footwear company out there. But hey, if there's a chance that I can get a dupe of Gucci's fur-lined loafers at a steal, I would take it. In conclusion, this Sam Edelman review highly recommends this retailer for its distinctive shoe collection.
Sam Edelman Promotions & Discounts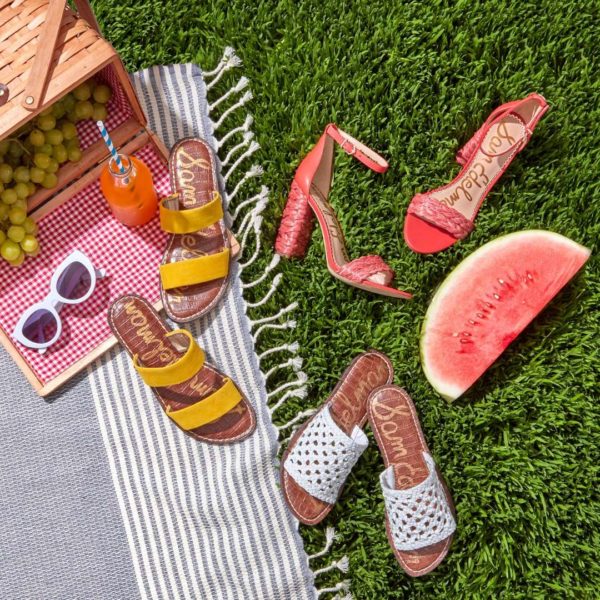 As you've probably already noticed, most of Sam Edelman's collection offered at a reduced price. For those looking for a steal, we suggest shopping through the brand's sale outlet. They also have a refer-a-friend program, where customers can get $15 off by sharing their affiliate link.
As of lately, this Sam Edelman review found no promo codes or discounts offered on the brand's website.
Where to Buy Sam Edelman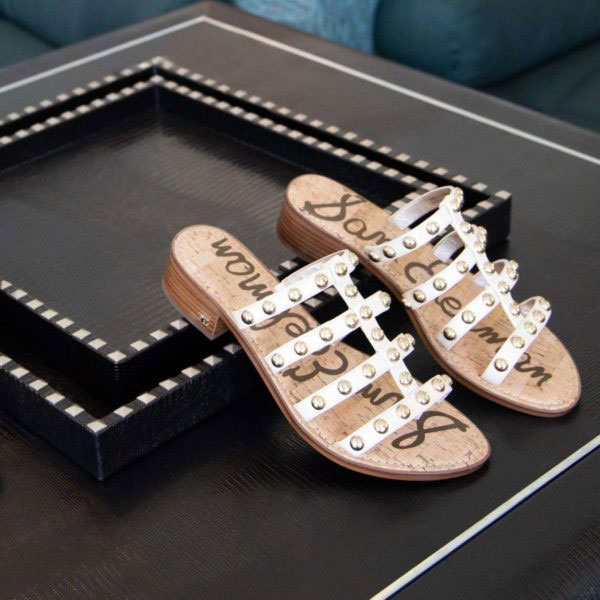 Looking to get a few sandals and sneakers for your collection? Customers can head over to samedelman.com to see what else they have in store. You can also find them at select retailers such as:
Nordstrom
Amazon
Shopbop
The Bay
Saks Fifth Avenue
Farfetch
Bloomingdale's
FAQ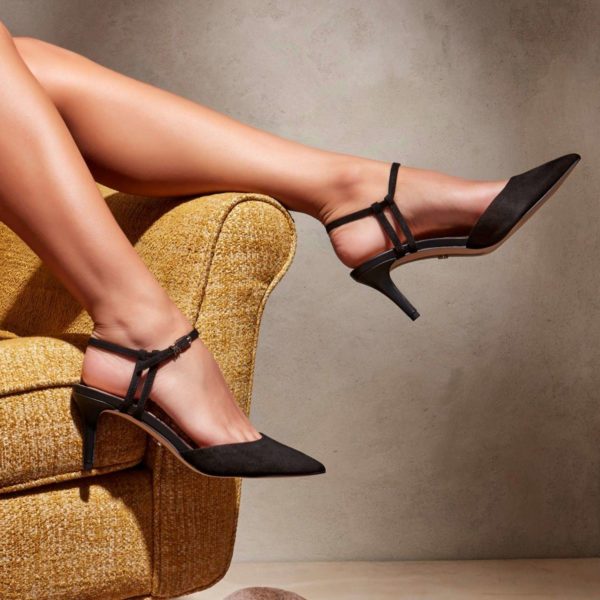 Who Owns Sam Edelman?
The name speaks for itself. Sam Edelman owned by Sam and Libby Edelman and currently owned by parent company Caleres.
Do Sam Edelman Shoes Fit True To Size?
This Sam Edelman review uncovered mixed responses regarding fit and comfort. For this reason, we highly recommend taking a thorough look at the brand's measurement chart before making your final purchase.
Where are Sam Edelman Shoes Made?
Sadly, Sam Edelman doesn't disclose where their shoes made. We hope that there will be more information on this in the future.
Where Do Sam Edelman Shoes Ship From?
As of lately, the brand's fulfillment facility is currently under wraps. But, we do know that Sam Edelman's headquarters are based in New York City.
What is Sam Edelman's Shipping Policy?
This Sam Edelman review is happy to report that orders $100 or more entitled to free shipping. Anything below this amount
charged a flat fee of $10. To help keep tabs on your purchase, the brand will issue a tracking number alongside a confirmation email.
As of lately, we're unable to discern if they offer international delivery to countries outside of America and Canada.
What is Sam Edelman's Return Policy?
Sam Edelman offers a 30-day window for customers to send back their products. It's worth noting that final sale items considered ineligible under its policy.
Fortunately, customers are treated to a complimentary shipping label they can use. To initiate the return process, you must access the portal provided on the brand's website.