About Sealy
Sealy is a well-known mattress brand that has been around for over a century. The company was founded in 1881 by Daniel Haynes in Sealy, Texas, hence the name. Since its inception, Sealy has grown to become one of the largest mattress manufacturers in the world.
Sealy is known for its innovative approach to mattress design and its commitment to providing comfortable and supportive sleep surfaces. The brand offers a wide range of mattresses, including innerspring, memory foam, and hybrid models, catering to different sleep preferences and needs.
One of Sealy's notable contributions to the mattress industry is the development of the Posturepedic Technology. This technology focuses on providing enhanced support to the areas of the body that need it the most, such as the lower back and hips. The aim is to help promote proper spinal alignment and alleviate pressure points, resulting in a more restful sleep.
In addition to mattresses, Sealy also produces other bedding products like pillows and mattress accessories. They have established a reputation for producing durable, high-quality sleep products that are designed to enhance comfort and improve sleep quality.
Sealy mattresses are available in various retail stores and online platforms, making them widely accessible to consumers. The brand is also part of the Tempur Sealy International family, which is one of the largest bedding companies globally.
Who Is sealy For?

Sealy mattresses are designed to cater to a wide range of sleepers and individuals with various sleep preferences and needs. Here are some categories of people who might find Sealy mattresses suitable:
Individuals seeking support and alignment: Sealy mattresses, particularly those featuring Posturepedic Technology, are intended to provide targeted support to promote proper spinal alignment. This can be beneficial for individuals who experience back pain or want additional support during sleep.
People with different sleep positions: Sealy offers mattresses with different firmness levels, which can accommodate various sleep positions. Whether you sleep on your back, side, or stomach, you can find a Sealy mattress that suits your preferred sleeping position.
Couples with different preferences: Sealy offers a variety of mattresses with different features and firmness options, allowing couples with differing comfort preferences to find a suitable mattress that meets their individual needs.
Those seeking pressure relief: Sealy mattresses, especially those with memory foam layers, can provide pressure relief by contouring to the body and reducing pressure on sensitive areas such as the shoulders, hips, and joints.
People looking for durability: Sealy has a reputation for producing durable mattresses that are built to withstand long-term use. Their mattresses are often designed with high-quality materials and construction techniques, aiming to provide long-lasting comfort and support.
It's important to note that individual comfort and preferences can vary, so what works for one person may not work for another. It's always a good idea to try out different mattresses and consider personal factors such as body type, weight, and specific sleep needs when selecting a mattress.
Sealy Reviews: What Do Customers Think?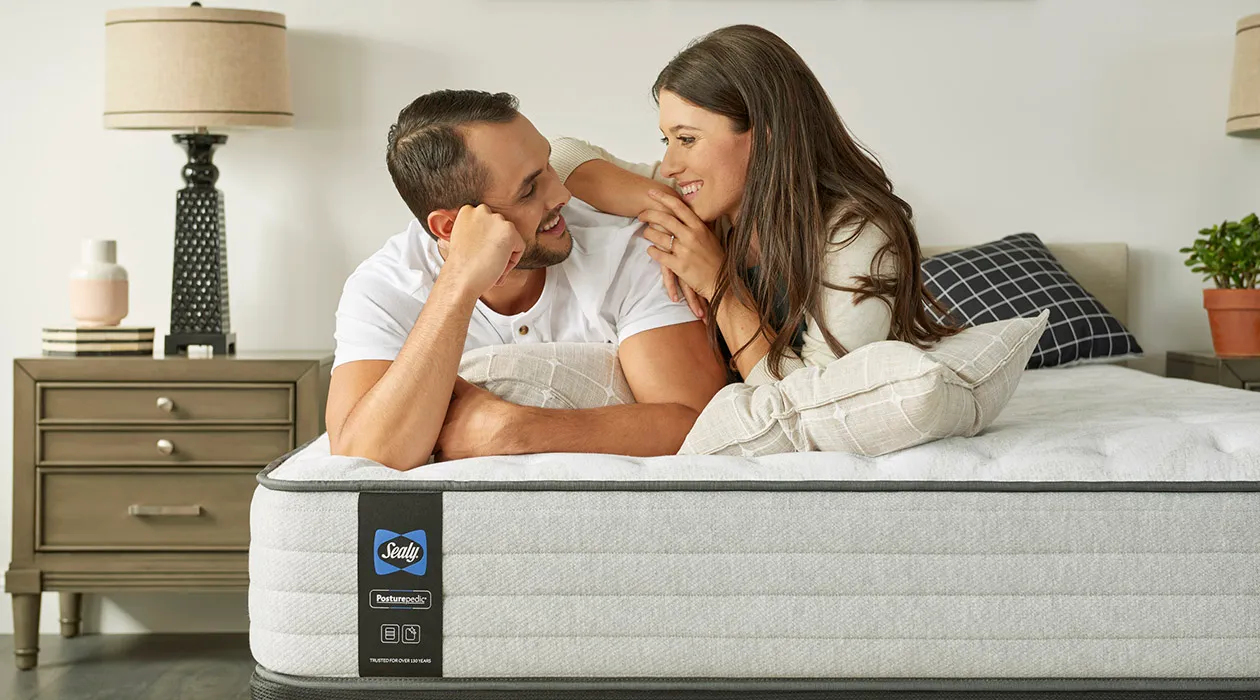 Sealy has a wide customer base, and the reviews and opinions can vary based on individual experiences and preferences. However, here is a general overview of the feedback and reviews that Sealy has received:
Positive aspects mentioned in customer reviews:
Comfort and Support: Many customers appreciate the comfort and support provided by Sealy mattresses, particularly the ones featuring the Posturepedic Technology. Users often mention improved sleep quality, reduced back pain, and overall comfort.
Durability: Sealy mattresses are often praised for their durability and long-lasting performance. Customers report that their Sealy mattresses have maintained their shape and support over time.
Variety of Options: Sealy offers a wide range of mattresses with different firmness levels, materials, and features. Customers appreciate the variety of options available, as it allows them to find a mattress that suits their specific needs and preferences.
Motion Isolation: Several customers mention that Sealy mattresses excel in isolating motion, making them suitable for couples. This feature helps reduce disturbances caused by movement during sleep.
Negative aspects mentioned in customer reviews:
Firmness Preferences: Some customers have mentioned that the firmness of Sealy mattresses may not always match their expectations. It's important to note that mattress firmness is subjective, and what feels comfortable for one person may not be the same for another.
Heat Retention: A few customers have reported that certain Sealy models, particularly those with memory foam, can retain heat. This can result in a warmer sleep surface, which may be uncomfortable for those who tend to sleep hot.
Initial Odor: Like many mattresses with foam components, some customers have noticed an initial off-gassing odor when unboxing a new Sealy mattress. However, this odor typically dissipates within a few days.
It's important to remember that individual experiences can vary, and it's always recommended to try out a mattress personally or consider a trial period to determine if it meets your specific comfort and support needs. Additionally, customer reviews should be considered alongside other factors such as personal preferences and requirements when making a purchasing decision.
Is Sealy Legit?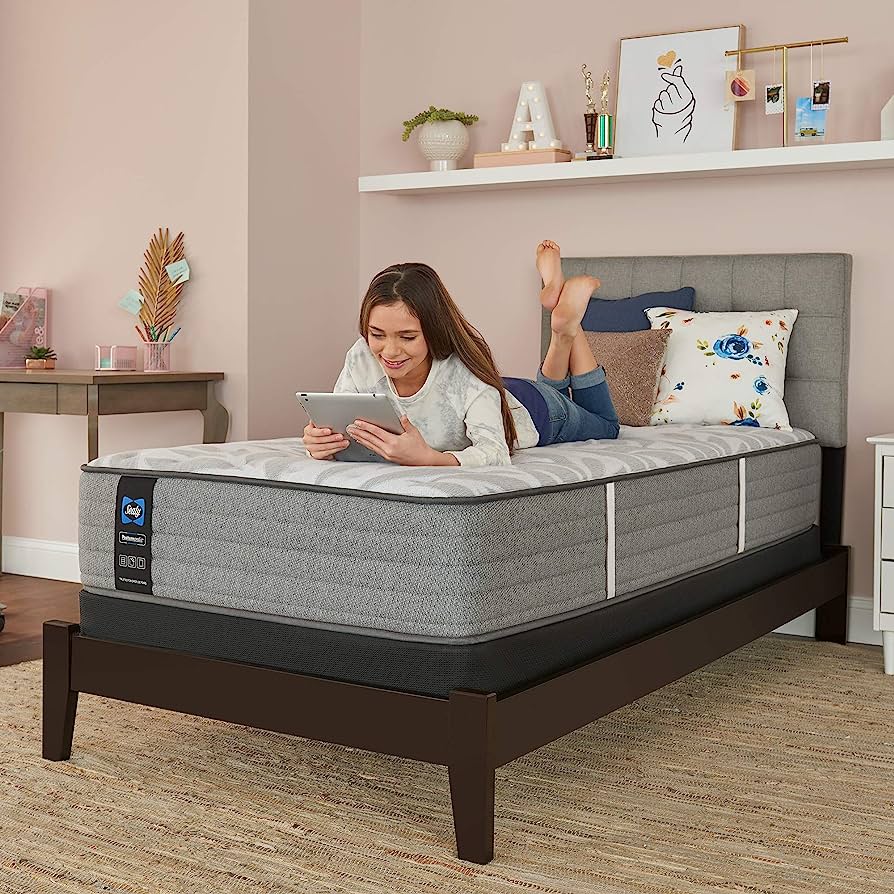 Yes, Sealy is a legitimate and well-established mattress brand. With over a century of history, Sealy has built a reputation for producing quality sleep products, including mattresses, pillows, and accessories.
Sealy is part of the Tempur Sealy International family, one of the largest bedding companies globally. The company operates numerous manufacturing facilities and has a widespread retail presence, making its products widely accessible to consumers.
Sealy's mattresses are designed with a focus on innovation, comfort, and support. They incorporate technologies such as Posturepedic Technology, which aims to provide targeted support to different areas of the body.
Moreover, Sealy mattresses undergo rigorous testing and quality control measures to ensure their durability and performance. They often come with warranties that offer coverage against manufacturing defects.
As with any purchase, it's a good idea to do your own research and consider factors such as personal preferences, budget, and individual sleep needs when deciding on a mattress brand. Reading customer reviews, trying out mattresses in-store, or taking advantage of trial periods can also help you make an informed decision about whether Sealy or any other brand is the right fit for you.
Is Sealy Worth It?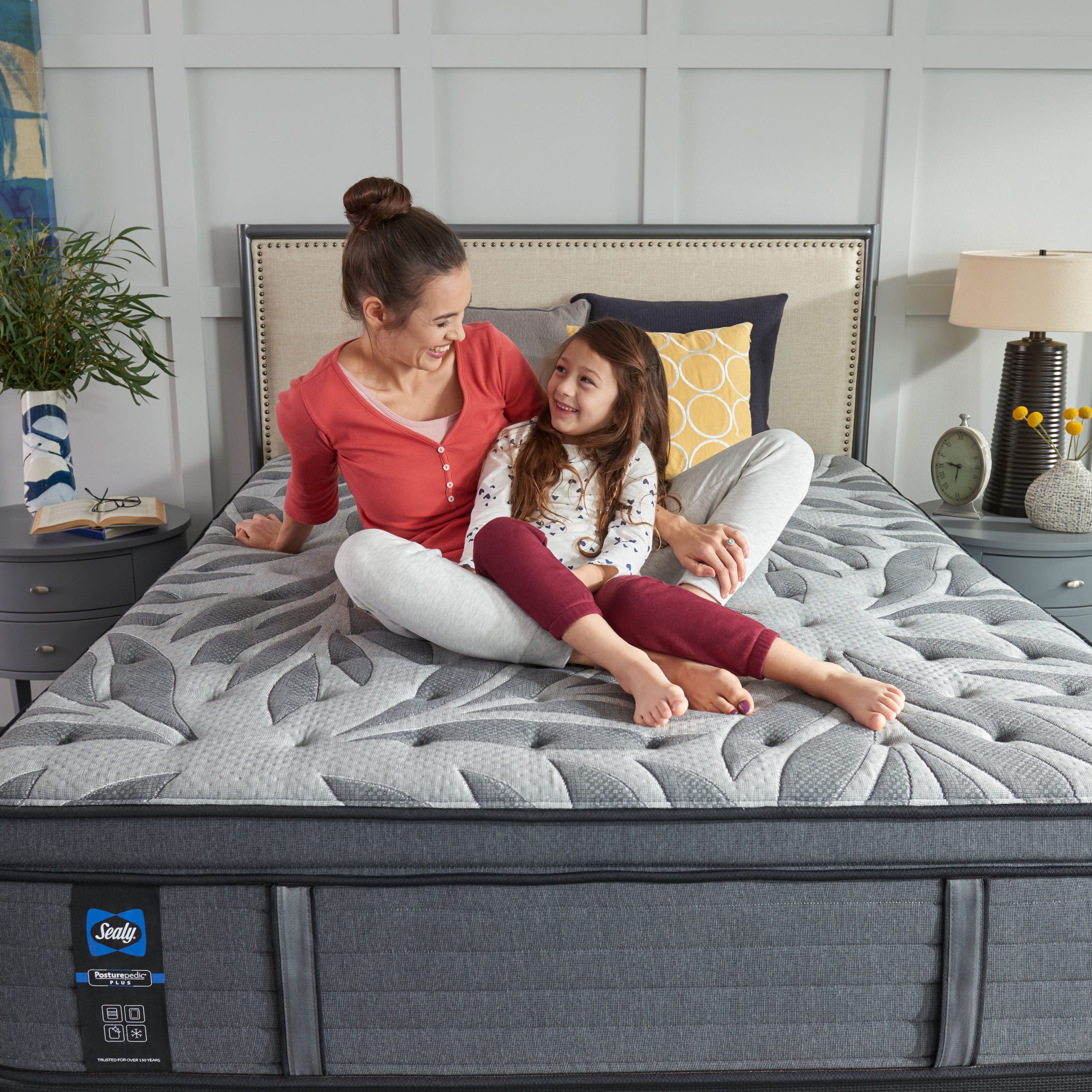 Whether Sealy mattresses are worth it depends on your individual preferences, budget, and sleep needs. Here are some factors to consider when determining if a Sealy mattress is worth the investment for you:
Comfort and Support: Sealy mattresses are known for their comfort and support, particularly with the inclusion of technologies like Posturepedic. If you prioritize a mattress that provides good support for your body and promotes proper spinal alignment, a Sealy mattress may be worth it.
Durability: Sealy has a reputation for producing durable mattresses that can withstand long-term use. If you're looking for a mattress that will last for several years without significant sagging or deterioration, Sealy's quality construction and materials may make it worth the investment.
Range of Options: Sealy offers a wide range of mattresses with different firmness levels, materials, and features. This variety allows you to choose a mattress that suits your specific preferences and needs. If having options is important to you, Sealy's range of choices may make it worth considering.
Budget: Sealy mattresses are available at different price points, ranging from more affordable options to higher-end models. It's important to consider your budget and find a Sealy mattress that offers the features and benefits you desire within your price range.
Personal Preference: Ultimately, the comfort and feel of a mattress are subjective and vary from person to person. While many people find Sealy mattresses comfortable and supportive, it's essential to try out the mattress or take advantage of trial periods to ensure it suits your specific comfort preferences.
It's recommended to read customer reviews, visit mattress stores to try out different models, and consider your personal needs and preferences when deciding if a Sealy mattress worth it for you. Additionally, take into account factors like warranty coverage, return policies, and any additional features or benefits that may influence your decision.
FAQ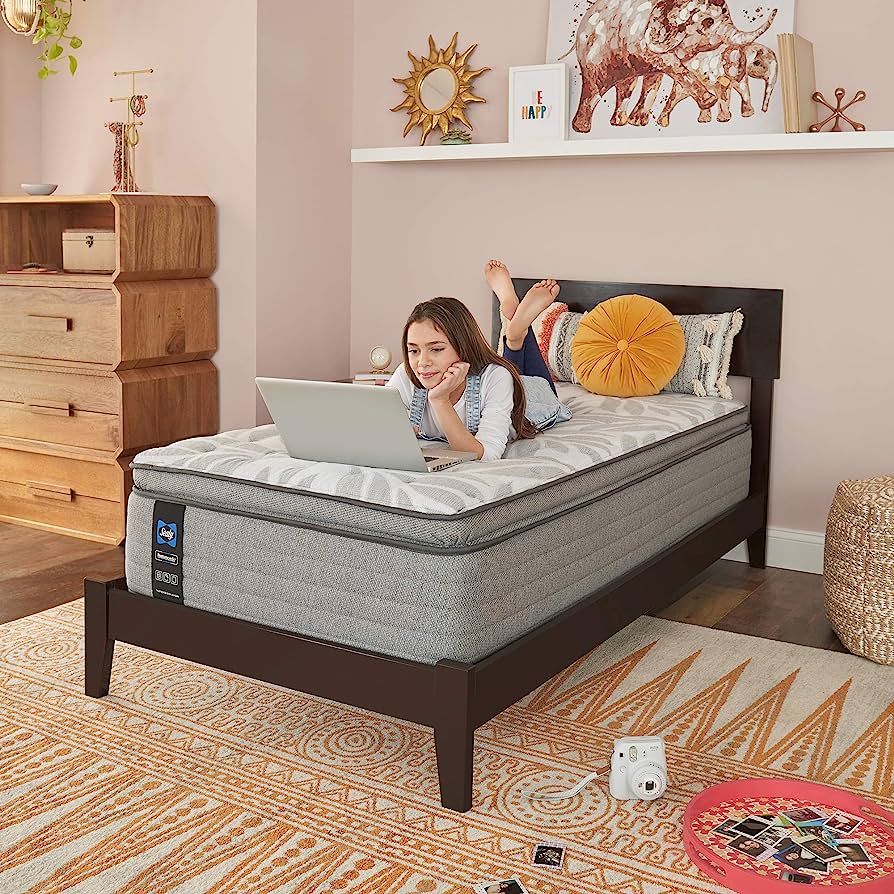 Q: Where can I buy Sealy mattresses?
A: Sealy mattresses are available for purchase at various retailers, both online and in physical stores. You can check the official Sealy website for a store locator to find authorized retailers near you. Additionally, online platforms like mattress-specific websites, department stores, and e-commerce websites often carry Sealy mattresses.
Q: Does Sealy offer a warranty on their mattresses?
A: Yes, Sealy provides warranties on their mattresses. The specific warranty terms and coverage can vary depending on the model and location, so it's important to review the warranty details provided with the mattress or on the Sealy website. The warranty typically covers manufacturing defects and certain mattress components for a specific period.
Q: How long do Sealy mattresses last?
A: The lifespan of a Sealy mattress can vary depending on factors such as usage, care, and the specific model. However, Sealy mattresses are generally known for their durability and can last between 7 to 10 years or even longer with proper care.
Q: Do Sealy mattresses come with a trial period?
A: The trial period for Sealy mattresses may vary depending on the retailer or specific model. While Sealy itself does not offer a trial period directly, some authorized retailers or online sellers may provide a trial period or return policy for their Sealy mattresses. It's advisable to check with the retailer or seller regarding their specific trial period and return policy.
Q: Are Sealy mattresses adjustable bed-friendly?
A: Many Sealy mattresses are compatible with adjustable beds. However, important to check the specifications of the specific Sealy mattress you interested in to ensure it suitable for use with an adjustable bed. The product descriptions or retailer websites often mention if a mattress is compatible with adjustable bases.
Q: How do I clean a Sealy mattress?
A: Cleaning methods for Sealy mattresses can vary depending on the model and materials used. It's best to refer to the care instructions provided by Sealy or the specific mattress manufacturer. In general, it recommended to spot clean stains using a mild detergent or upholstery cleaner and avoid excessive moisture to prevent damage to the mattress.
It's important to note that while I strive to provide accurate and up-to-date information, it's always a good idea to visit the official Sealy website or contact their customer service directly for the most accurate and current information regarding their products, warranties, and other details.