About Soho Home
Soho Home creates the kind of furniture and decor that sparks conversations. Styled after Soho House's worldwide accommodations, their home brand makes the member-only club's elusive furniture accessible, but never ordinary.
Exclusivity breeds interest, and there is a reason this brand has become so popular.
But is it the kind of distinctive furniture you've been searching for? By the end of my Soho Home review, you'll know.
Ahead, you can expect a full rundown of the brand, including background information, best-selling products, feedback, and more. Let's begin.
Overview Of Soho Home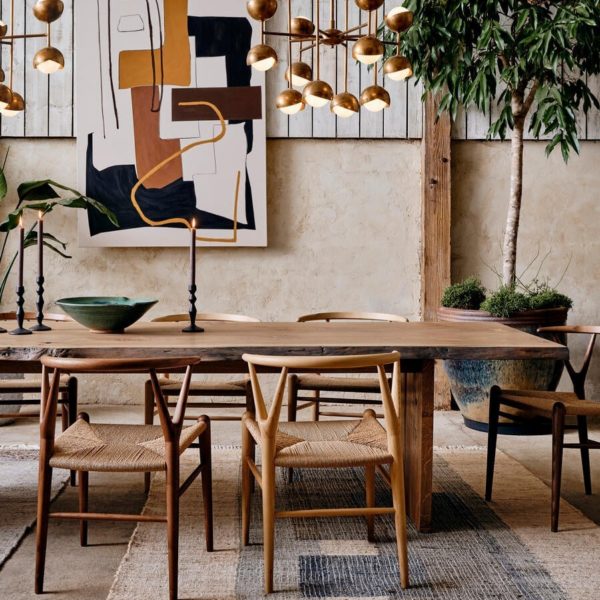 I couldn't possibly discuss Soho Home without telling you about Soho House. With a history that dates back to 1995, the brand has become the talk of the town across the UK, US, Canada, Europe, and Japan.
It has a total of 30 "houses" around the world in prominent travel destinations like Mykonos, NYC, and Mumbai. Each has its own unique look.
But here's where it gets interesting. Soho House operates as a member-only club, so to gain access to its accommodations, restaurants, studios, and spas, you'll need to sign up.
Soho Home operates in a similar fashion, offering membership for lower prices along with a basketful of other perks. While membership is recommended, you don't have to belong to shop with the brand.
So how did its Home division begin? After so many questions about where they get their furniture, Soho House founder Nick Jones decided it would be a good idea to launch his own line in 2016, using similar stylish designs and high-quality pieces.
So far, so good? I've only scratched the surface of my Soho Home review. To get an overarching view of the brand, check out the highlights below.
Highlights
Huge inventory of unique furniture & decor
Offers textiles, lighting, & art too
Inspired by renowned Soho Houses
Membership discounts
Ships internationally
Members get free shipping & returns
Soho Home is so much more than a furniture brand, it's a way of life. You'll find everything for luxury living in its collection, including furniture, textiles, lighting, decor, art, and even home fragrances. Their mission is to emit a specific mood, and that comes from many angles.
Coming up in my Soho Home review, I'll be sticking to their furniture, but even as a single category, it's anything but limited.
Soho Home Furniture Review
The brand has a fantastic range of furniture, but since I don't want to take all of your time, I'll focus on their bestsellers only.
It's a really cool selection of designs inspired by a few of their Houses around the world, and if you're into attention-grabbing styles, I think you'll really like them. Read on for more.
Soho Home Herly Armchair, Durness Jacquard Review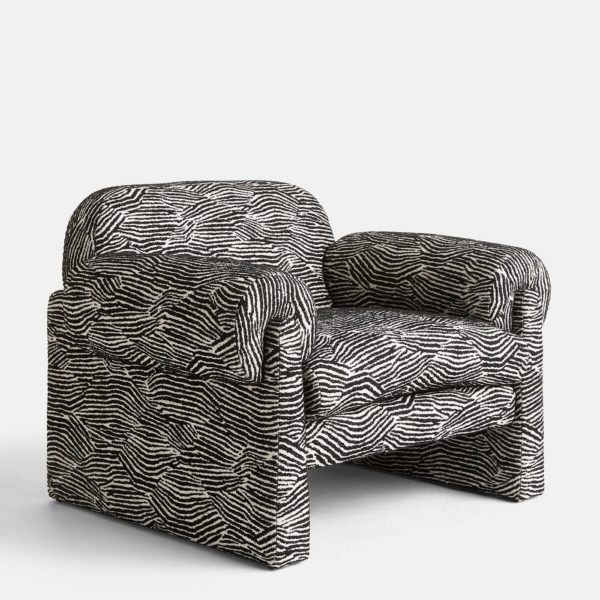 If you like edgy style, it's kind of hard not to be obsessed with the hardwood and birch Herly Armchair, Durness Jacquard.
It has the same look as the furniture you'd see in the brand's 180 House in London, featuring a black and white geometric pattern that's hard to look away from.
Other stand-out details include fixed arm bolsters and pulled button detailing.
With the feather-wrapped cushion, you'll feel like you're floating on air, but be careful with your seating position[1]. The cool thing about this armchair? Its design was painted in-house. It's those kinds of details that make Soho Home the success it is today.
Soho Home Bertie Footstool, Boucle Review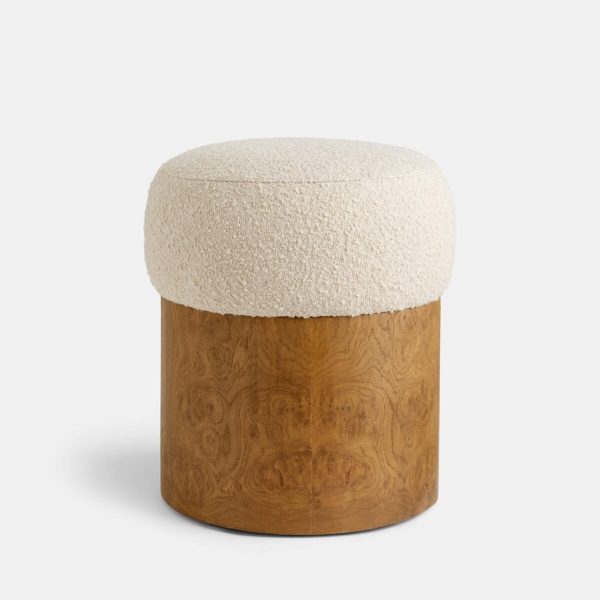 The Bertie Footstool, Boucle is so fun! Inspired by Soho House Hong Kong, this minimal oak stool is the perfect understated piece to warm up any room.
With a boucle top for comfort and intriguing contrast, it's made to be sat on, so pair it with your vanity table or slide it up alongside a leather sofa in your lounge.
This unique footstool measures H19" x W16" x D16" and weighs just over 13lbs. If you're a member, you'll get it for $591. Otherwise, it's $695.
Soho Home Kingsley Bar Cabinet, Grey Norway Marble Review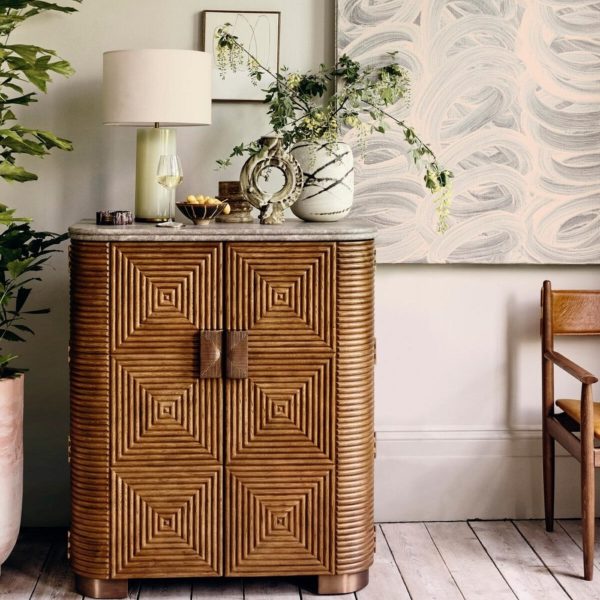 Was there ever a more chic cabinet than the Kingsley Bar Cabinet, Grey Norway Marble? The name itself exudes elegance, but just wait until you read what this thing is made of.
The cabinet itself is crafted from oak, while the top is made from sealed marble in a grey shade with alluring detailing on its edge.
Finished with sandcastle brass handles, its diamond design on the front is all too mesmerizing.
Open the doors to reveal a wine rack, drawer, and a mirrored back with antique brass fittings and LED lights. It's perfect to store and display your at-home liquor collection.
Inspired by their Nashville House, the cabinet's measurements are H43.3" x W37.5" x D20" and it weighs 277.8lbs. If you're a member, you can get it for $5,521, otherwise, it's $6,495.
Soho Home Yani Daybed, Natural Linen Review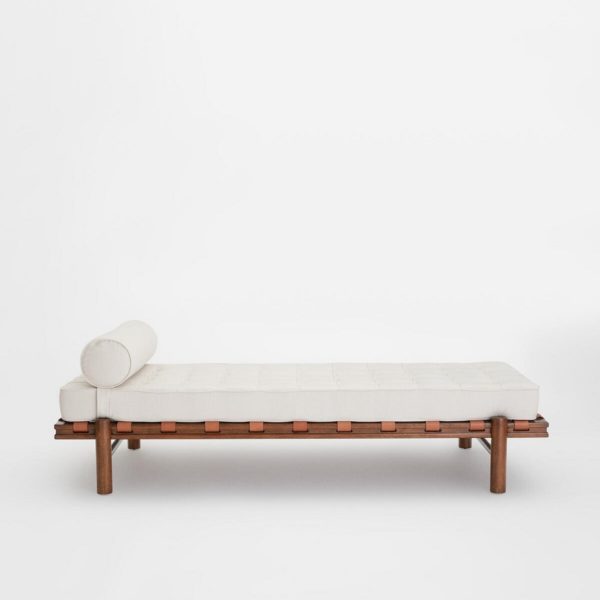 The perfect piece for your sunroom, slink away for afternoon naps, or personal reflection on this oak-framed beauty. With a simple silhouette, the Yani Daybed, Natural Linen features soft colors and a pulled button detail.
To elevate it further, it's finished with leather straps for a vintage look. Inspired by the Soho Warehouse in LA. In case you want to envision it in your space, the measurements are 23.6" H x 34.3" W x 75.2" D.
Soho Home Arlon Side Table Review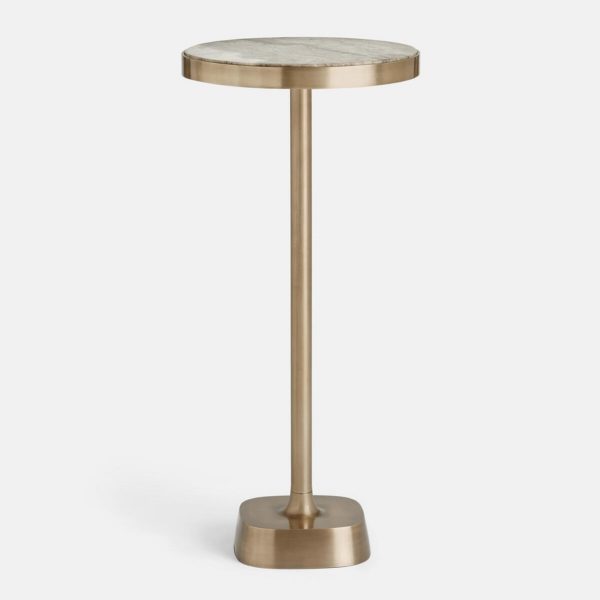 With the Arlon Side Table, your glass of champagne will never be too far away. It makes the perfect accompaniment to a classy armchair or velvet sofa, featuring a brown marble top from India and a solid brass frame.
If you like one-of-a-kind pieces, you'll love that no two of these side tables will be the same.
It's inspired by the brand's Rome House, which makes sense considering it has a certain ancient influence. Get yours in small, medium, or large sizes to create your ideal space. Your size options are:
Soho Home Morrell Dining Chair Review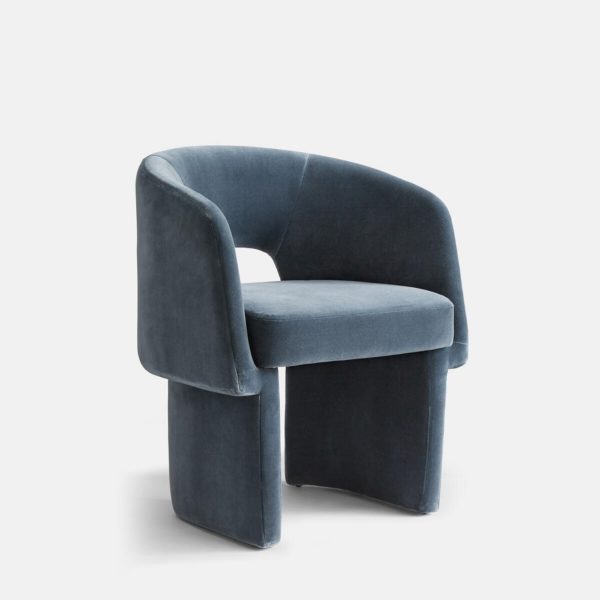 The Morrell Dining Chair has the look you might find in a fancy supper club in downtown London. Skip the smushed seating and cramped dining, and instead bring the look into your home.
Upholstered in soft cotton velvet, this design was inspired by the brand's 180 House in London and keeps this looking polished but fun. Inspired by their lounge area, it would be perfect for your dining room or your living room.
Available in grey blue or lichen, it measures H30" x W21.3" x D24.9" with a relaxed tub chair style for comfortable dining. Get it for $995 regularly or $846 if you are a member.
Who Is Soho Home For?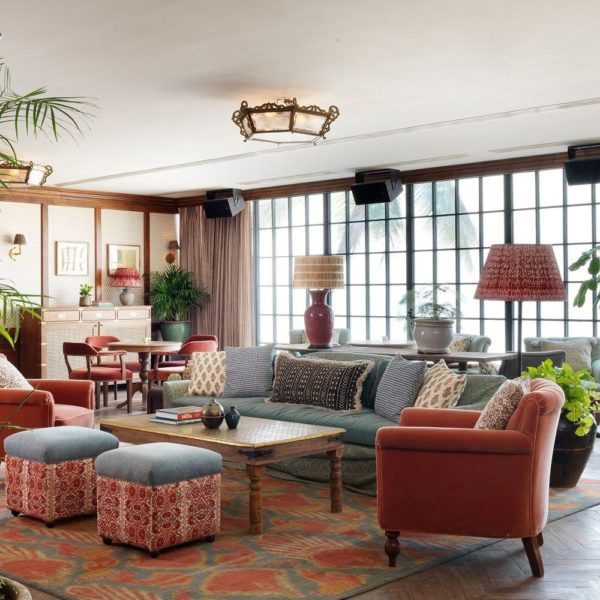 If you've ever been to one of Soho House's illustrious accommodations or restaurants, then you've probably admired its furniture.
With so many members asking where the clubs purchased their pieces, Soho Home was created as the answer.
Are you a fan of conversation-sparking, eye-catching pieces for the home? If you can swallow the luxury price tag, then I'd definitely recommend checking this brand out.
Pro tip: if not, shop the sale section or become a member for added perks.
Soho Home Reviews: What Do Customers Think?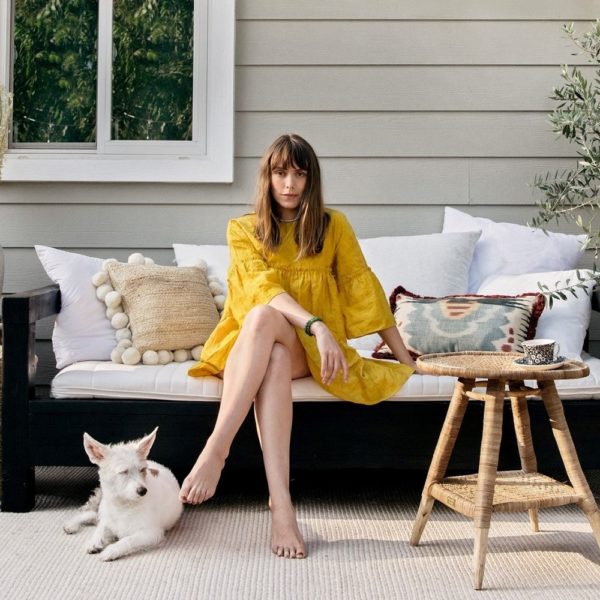 There's a chance you've never visited one of Soho House's locations, so getting an idea of the kind of quality it's known for is a must before shopping.
To help paint a picture of the brand as a whole, in this section of my Soho Home review, I rounded up feedback from across the web, starting with Reviewsbird.com.
Reviewsbird.com may have just one Soho Home review, but it awarded the brand an 8/10 score. It's a helpful start. It reads:
Alright so, great selection? Check. Helpful customer service? Check. Free shipping? Check. Good quality? Check.
I mean, does it get better? I turned to Trustpilot to find out. Here, the brand has an overall rating of 3.7/5 stars from 42 shoppers. Here's how it breaks down:
Excellent: 50%
Great: 7%
Average: 2%
Poor: 10%
Bad: 31%
The brand's rating is above average, but 42 shoppers aren't really enough to give us a fair depiction of its service. Nevertheless, let's take a look at one of the Soho Home reviews posted there: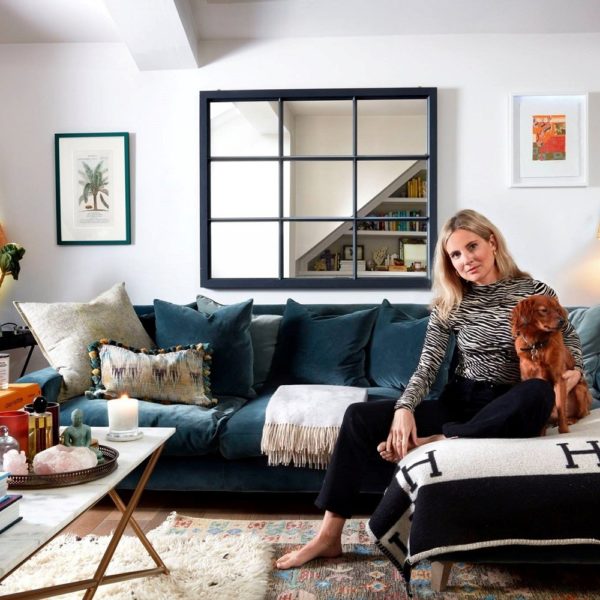 "Would recommend the furniture here based on my new Dolly chair. It's lovely and better than I expected. Worth the price, which even buying in the sale I would say is hefty. Very quick delivery within a week and best of all the delivery guys put the legs on for me in their van! Saved me a lot of hassle."
Again, we're able to see that Soho Home checks a lot of boxes for shoppers, including top-notch delivery service, high-quality pieces, and great-looking designs.
Other comments on Trustpilot echo these sentiments, with one mentioning the brand's "wonderful customer care…beautifully wrapped and ready to go" orders and "absolutely gorgeous and beautifully made" furniture.
While Soho Home has a number of features in popular publications, there isn't a ton of feedback for this brand online. I'll include just one more Soho Home review from Trustpilot for good measure. It reads:
"The team at Soho Home was quick to understand the extra items I needed for my product, and even quicker to get them for me. Responsiveness and five-star service/delivery are rare these days, and Soho Home has both."
Now, with so many great things said about this brand, I'm sure that you're questioning why it has a moderately low Trustpilot rating.
It has a bit to do with how few people have written in, but also because the brand has only replied to two of the negative comments. In the next section of my Soho Home review, I'll dig into those a little more.
Is Soho Home Legit?
As promised, let's take a closer look at some of the negative comments the brand has received.
The most common (though not that common in the grand scheme of things) complaints are about slow shipping and damaged items upon delivery. Neither is what you want when shopping online, let alone from such a distinguished company.
As I mentioned before, the number of negative reviews I could find online (and I dug through Google to be sure) was in the minority. It's simply not enough for me to hold it against the brand or to raise any red flags.
With that in mind, I'm going to give Soho Home the green light because feedback for quality and great customer service is still far more common.
Is Soho Home Worth It?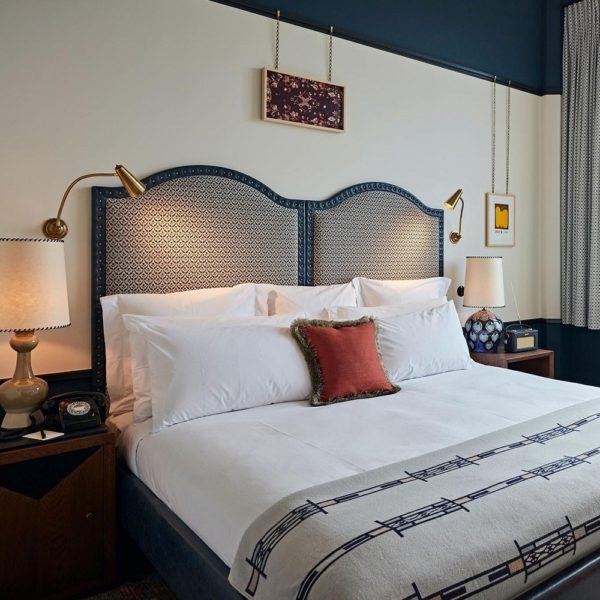 Soho Home is a luxury brand that's all about creating atmosphere and mood. Each of its "Houses" is completely unique, and you'll be able to shop similarly diverse collections online.
I love that although this brand is expensive and its products are of great quality, it offers members up to 70% off in its sale section.
I'll give you more details about the membership program in the next section of my Soho Home review, but for now, I'll simply tell you that with or without the membership, the brand is definitely worth checking out.
Soho Home Promotions & Discounts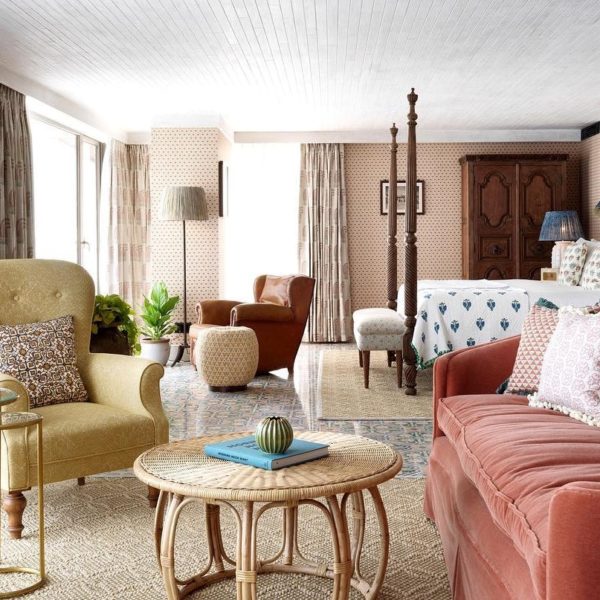 Soho Home has something called Soho Friends benefits. You'll pay $130 each year and get the following online perks:
15% off products year-round
An additional 20% off the sale section
Free shipping
New collection previews
In addition, you'll also have access to Soho House bedrooms and Studios around the world.
You are also invited to attend weekly events at the Studios and receive member rates on spa treatments when staying in a House. And if you need more incentive, here it is:
Free interior design consultation
25% Cowshed & Soho Skin
20% off at restaurants
But whether you're a member or not, you can always shop the sale section for discounts up to 50%.
Where To Buy Soho Home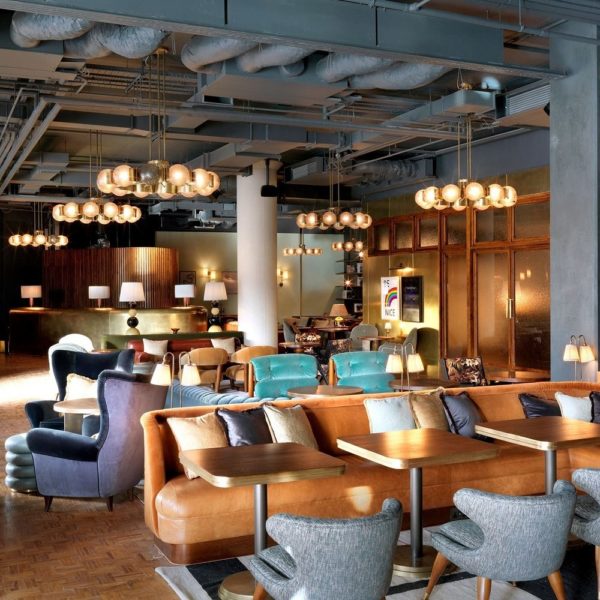 To shop online, head over to sohohome.com. Prefer to see your options in person? Visit one of their retail locations in London, Hollywood, or NYC.
FAQ
Who owns Soho Home?
Nick Jones owns Soho Home, which is a branch of the member's only club, Soho House. The chain was developed in 1995 in London, UK.
Does Soho Home ship internationally?
Yes, but make sure you're on the correct version of their website. The US version only ships to the US. If you live in Canada, you'll need to order from the UK version, just be mindful that prices are displayed in GBP.
What is Soho Home's Shipping Policy?
Soho Home has a varied inventory with small and large items that ship in different ways. I'll walk you through your options for both.
Small Items: Shipping costs vary by basket contents. Your order will be sent right away. Members get free delivery, but for non-members, here's a list of prices:
Standard, up to 22lbs (4-6 business days): costs $10 or free over $250
Standard, up to 40lbs (4-6 business days): $25
Standard, up to 66lbs (4-6 business days): $45
Premium, up to 22lbs (2-3 business days): $15
Premium, up to 66lbs (2-3 business days): $35
Large Items: Unfortunately, they cannot ship these items to Alaska and Hawaii. Processing can take up to 10 days. Members get free delivery again, but here are options for non-members:
Ryder White Glove, up to 85lbs (3-4 weeks): $150
Ryder White Glove, over 85lbs (3-4 weeks): $200
If your order contains both small and large items, they will be shipped separately. For smaller orders, you will be issued a tracking number you can use to follow along with your package's progress.
What is Soho Home's Return Policy?
If you need to return anything you order from Soho Home, you can. As with any company, there are rules surrounding their policy. I'll break them down below:
All items must be in unused condition with their original packaging
All returns must include their original shipping note
You have 28 days from the date of receipt to start the process and get a full refund
Small Items:
Return shipping is free for small items and a return slip will be included with your order
After contacting customer service, write the return code on your shipping note and include it in your package
To schedule a return, go to fedex.com/returnpickup
Large Items:
Return shipping costs $270 unless you are a member, then it is free
Contact Soho Support to start a return
A support member will help you schedule a day for collection
The above policy pertains to online orders only. If you purchased something at one of their retail locations, you'll need to return it to the same store.