About Splendid
Splendid is an apparel brand that elevates the basics of casualwear. From joggers to dresses, there's a touch of simplicity and class throughout each design.
With an audience of over 114k on Instagram, Splendid seems to be an internet favorite among those who love the 'loungewear life'. They have a substantial following on Facebook and Twitter as well.
In the market for some pajamas or leggings? Perhaps this brand can offer you a stylish alternative. Stay tuned, as this Splendid clothing review will take an in-depth look at the company, its products, customer ratings, promotions, and more to help you decide if they're worth checking out.
Overview of Splendid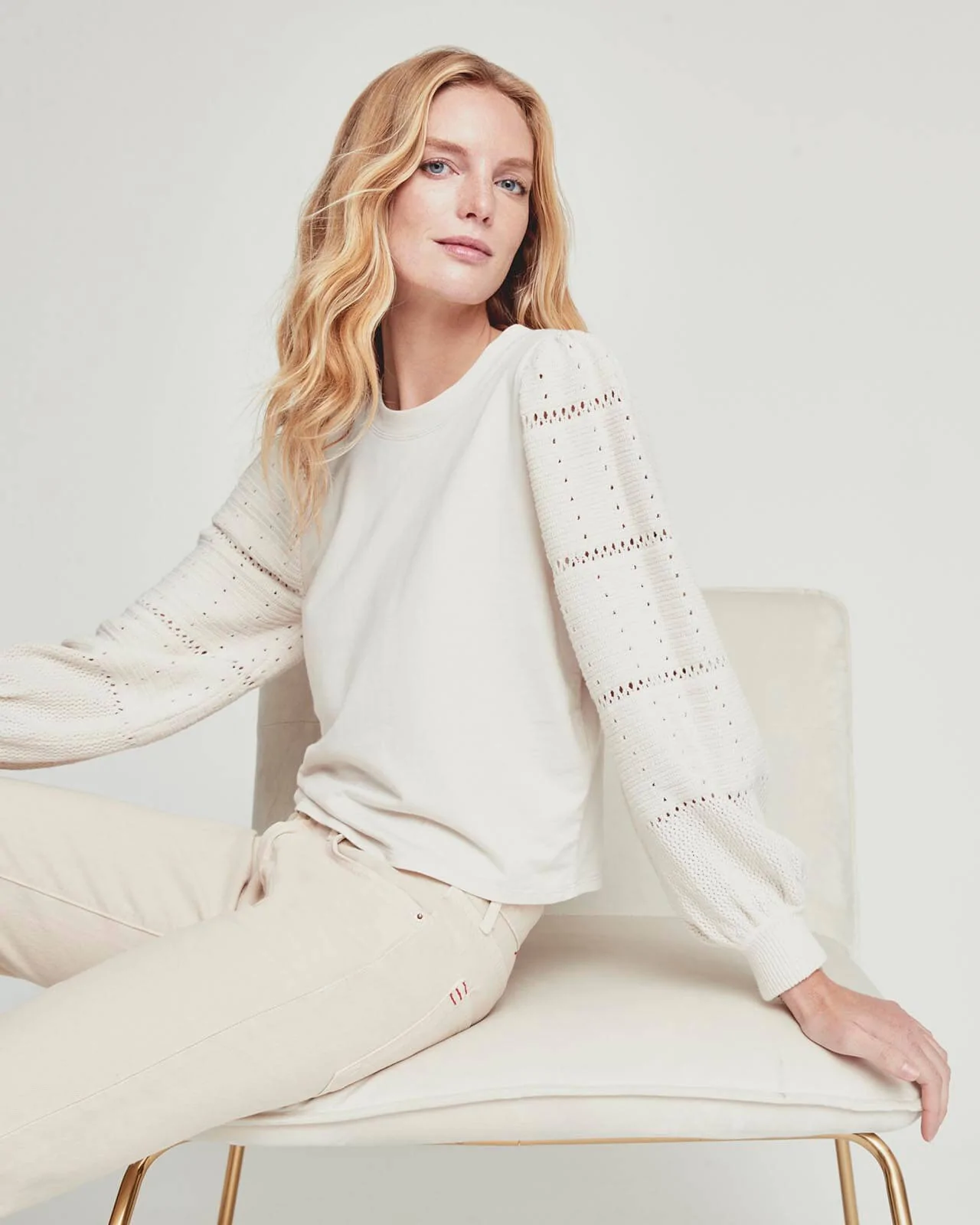 In a world of itchy cardigans, scratchy sweatpants, and ill-performing tees, Moise Emquies was on a quest in search of comfort. It turned out to be no easy feat, as it took him and his team 10 years to reach the end of their journey.
Finally, in 2002, they found a material that checked all the boxes regarding coziness, softness, and flexibility. In an effort to share Emquies' findings with the rest of the public, Splendid Clothing was established in the heart of Los Angeles.
In Splendid's eyes, the environment should never have to foot the bill for comfort. As a result, they support several sustainable efforts, including using Eco-Knits as part of its materials. The apparel brand also ensures that its packaging is 100% recyclable.
In an inspiring quote left by the brand, Splendid states that they believe in bringing people together through the passion of fashion:
"We believe that home is truly where the heart is and that you should be able to bring a little piece of it with you everywhere you go. That's why what we create fits seamlessly into your life. Filled with color, softness, and a hint of playfulness. It's casual, but polished."
Before we get into this Splendid clothing review, let's go over some initial pros and cons:
Pros
A wide variety of casual wear to choose from
All clothing is made out of eco-friendly materials
Offers customization for some garments
Provides Afterpay as an alternative payment option
Free shipping on orders $50 or more
Cons
Limited customer reviews
Pricier than other retailers
Basics should never be boring. I know it's counterintuitive, but the classic white tee or tank top should always offer a bit of jazz when it comes to styling. Fortunately, Splendid provides a wide assortment of all-time classics that are far from monotonous.
From tie dye jogger sets to French puff hoodies, there's always a little 'somethin' somethin'' when it comes to this company's apparel.
Currently, the brand offers designs for men, women, and children. Regarding fashion, the options are limitless—ranging from dresses, two-piece sets, t-shirts, swimwear, bridal, and more.
If you're looking for a heads up on what to expect, let this Splendid clothing review be your leading guide. We'll briefly look at some best-selling pieces that may be worth a second glance.
Splendid Pajamas Review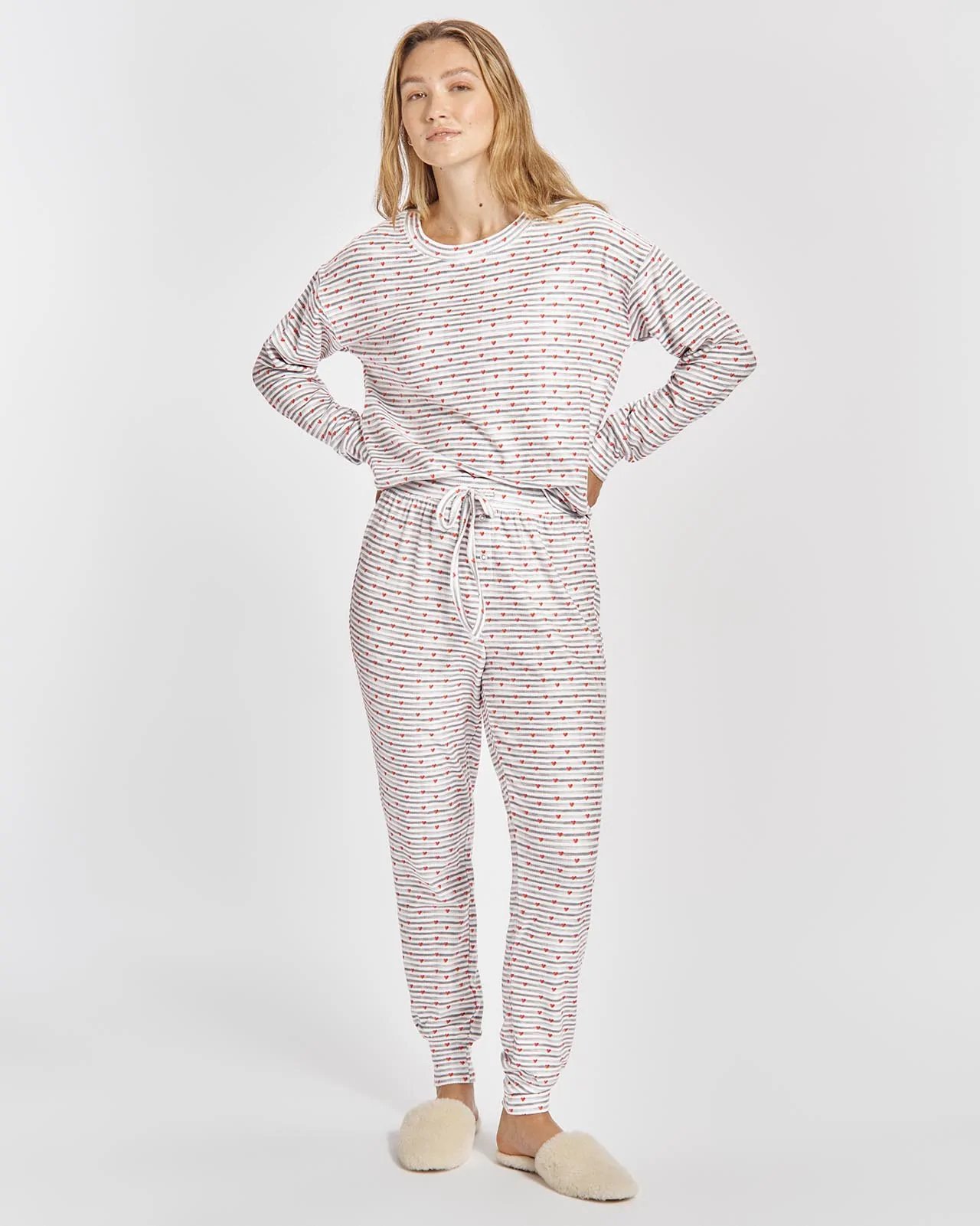 If anything, the best pair of PJs should always be comfortable. Still, it doesn't hurt to have a bit of style when it comes to fleece joggers or cotton tees. Moving forward, this Splendid clothing review will comb through a few of the brand's top-selling designs that may earn a snooze or snore—in a good way, of course.
Splendid Notch Collar Printed PJ Short Set Review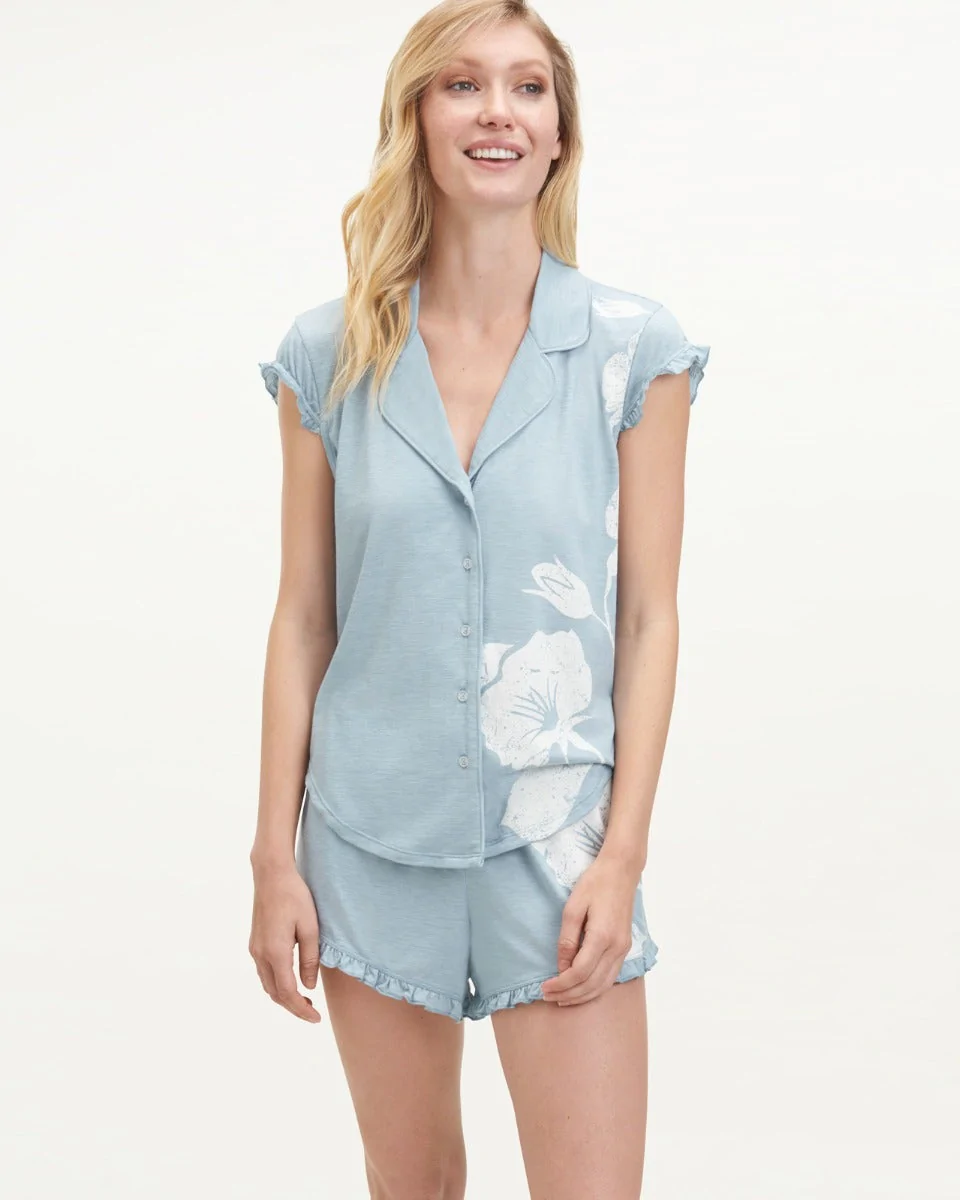 The Notch Collar Printed PJ Short Set offers a touch of '20s jazz throughout its design. This modernized classic is practically a homage to those iconic striped bathing suits of the golden age.
While it's not meant for swimming, this sleepwear ensemble provides a deep dive of coziness and relaxation through its elastane and rayon blend.
These Splendid pajamas feature a collared lapel, a button-down enclosure, a sneaky snack pocket, and a drawstring waistband to accommodate food babies. In case things get cold at your next sleepover, we suggest throwing on a Splendid cowl neck sweater on top.
For the full experience, throw on The Great Gatsby and snuggle up with Leonardo DiCaprio with the $78 Notch Collar Printed PJ Short Set for only $58.
Splendid Tank & Jogger Sleep Set Review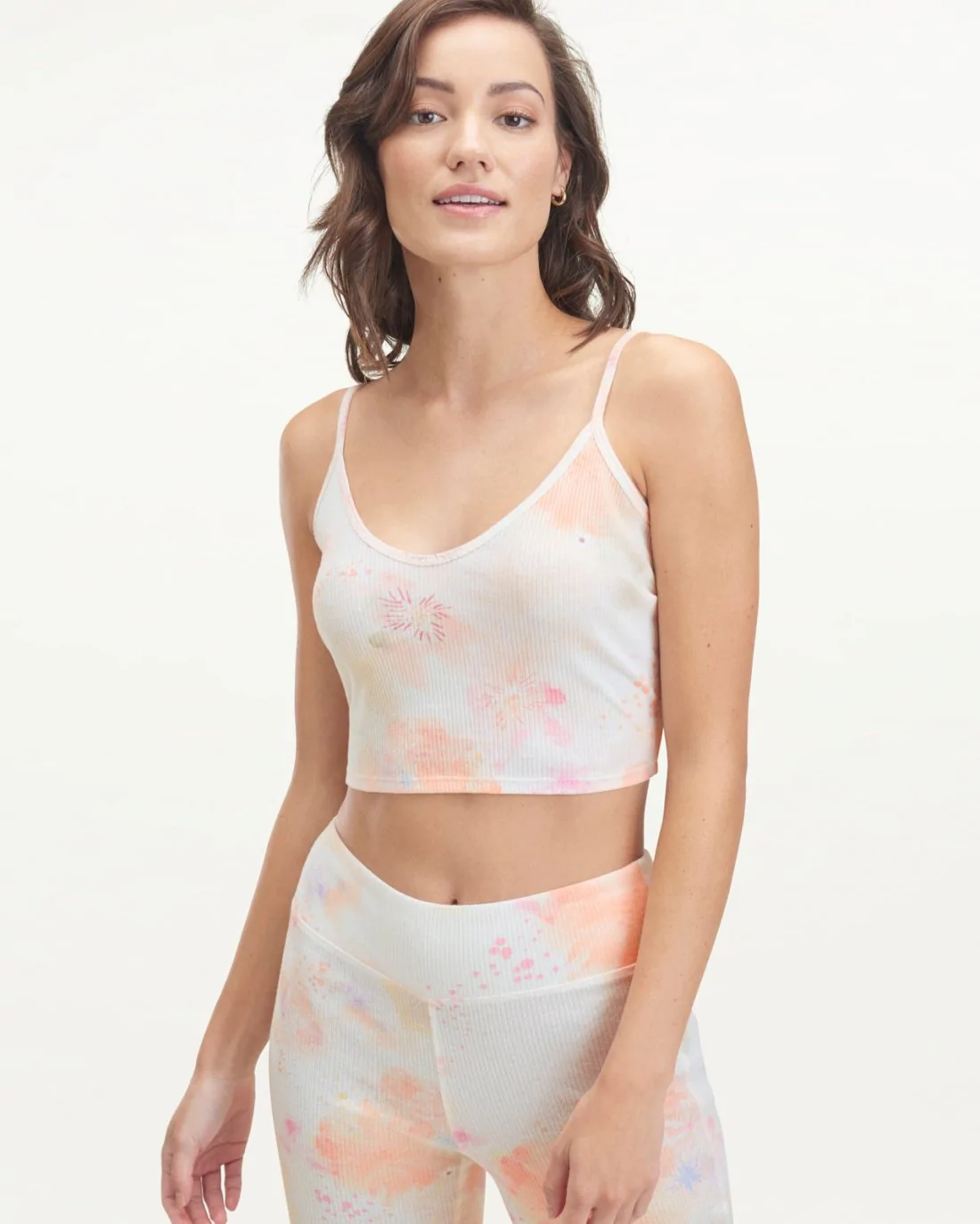 Made for slumber parties and girls' night, the Tank & Jogger Sleep Set keeps you looking stylish in case of those late-hour selfies. This cozy ensemble entails a scoop neck top and drawstring sweats, which feature a cool but muted striped print.
Made for slumber parties and girls' night, the Tank & Jogger Sleep Set keeps you looking stylish in case of those late-hour selfies. This cozy ensemble entails a scoop neck top and drawstring sweats, which feature a cool but muted striped print.
Splendid Loungewear Review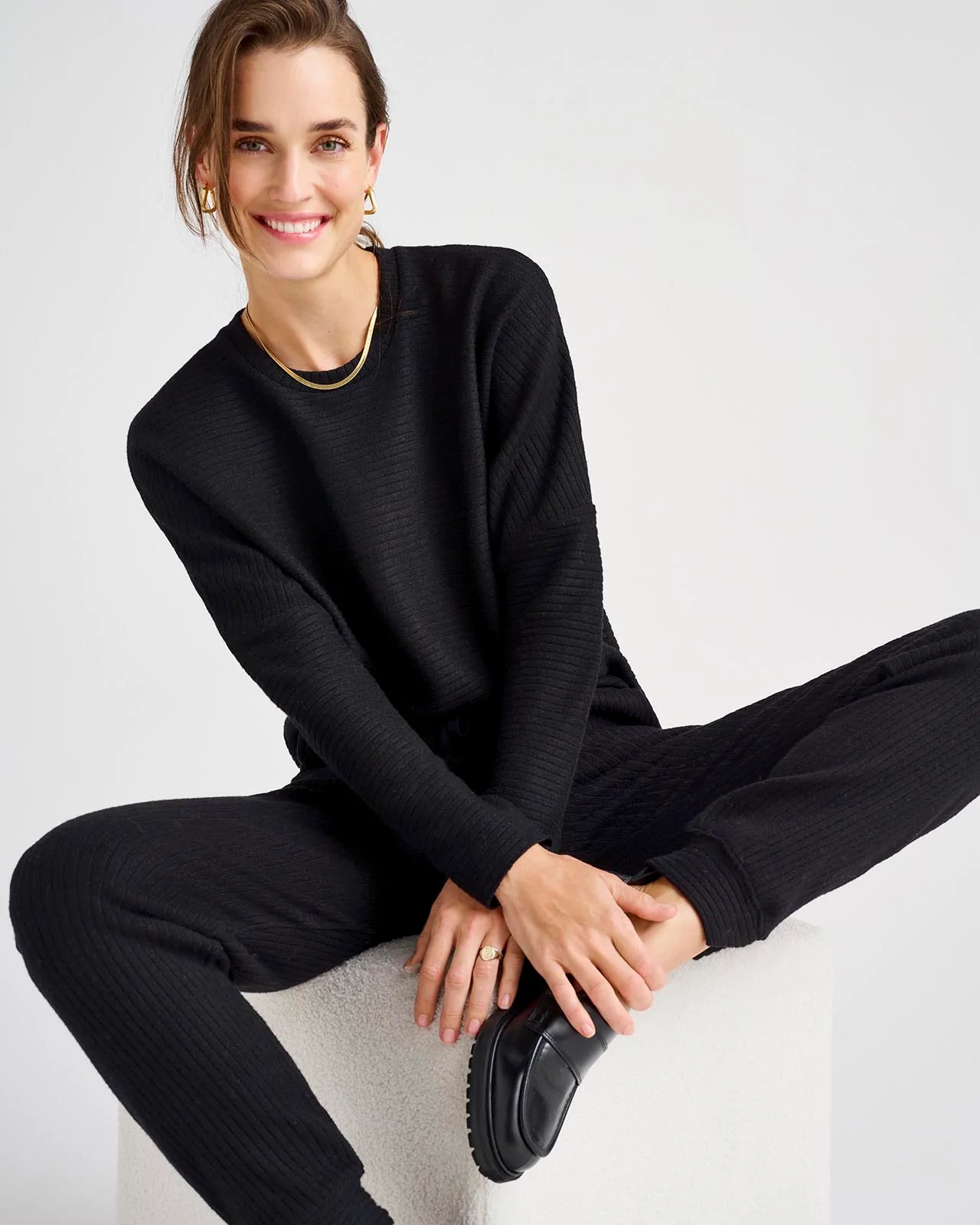 The leisure life should never be lazy. That is when it comes to fashion. Who says you can't look stylish while you munch on a bowl of popcorn? Offered in various styles and prints, this Splendid clothing review will gloss over two of the brand's most popular items within this section.
Splendid Tie Dye Jogger Review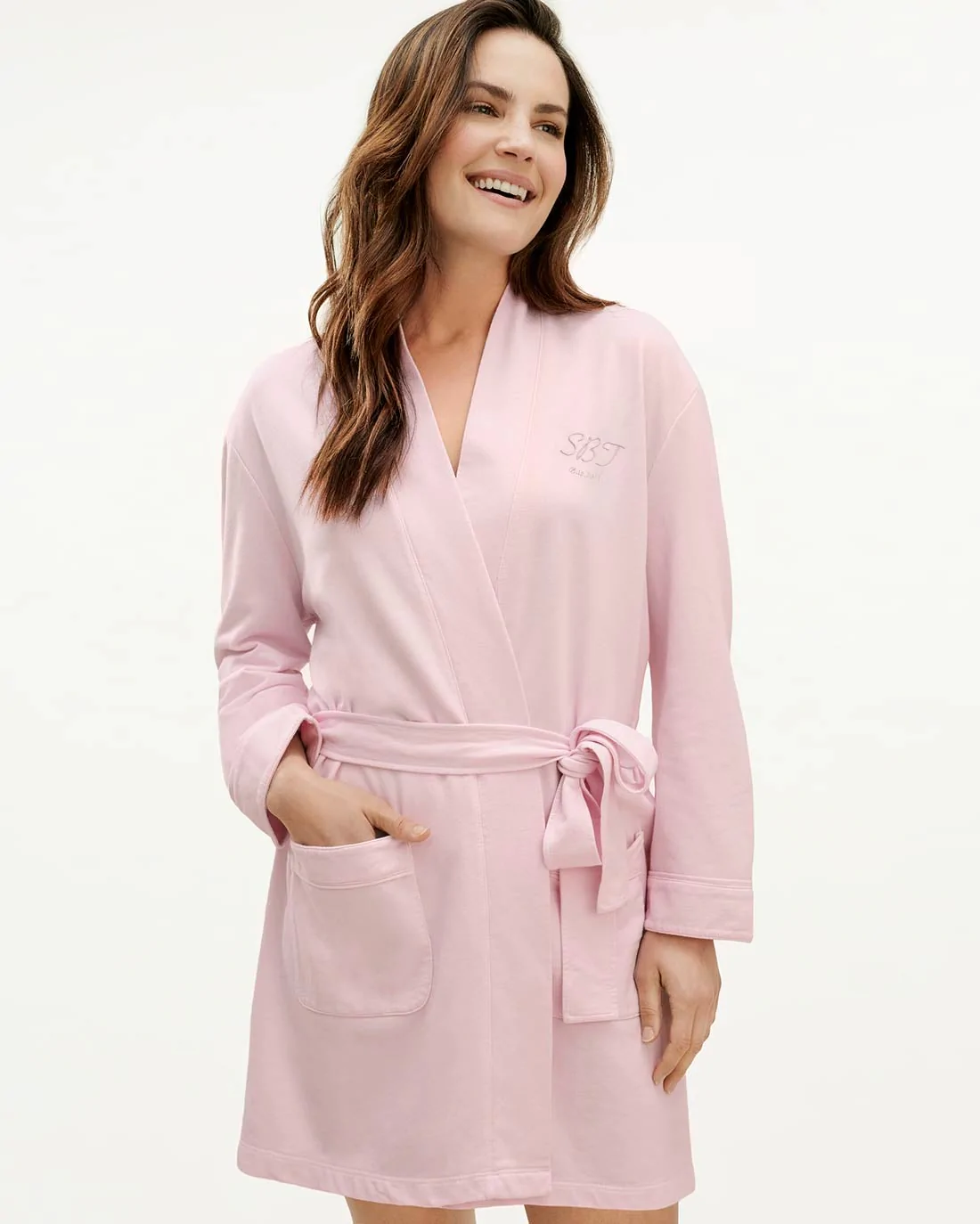 ​​Guys, pack your bags. We're off to visit mother nature! The Tie Dye Jogger embodies that classic, youthful spirit of summer camp. Emblematic of the '60s, this DIY print will undoubtedly put you in a playful mood in time for kayaking, arts & crafts, or scavenger hunts.
Those far away from their local park can at least watch Jurassic Park or Addams Family Values to get the same effect. Made out of a soft blend of cotton polyester, this Splendid tie dye jogger set can help you feel snug and cozy against those biting wind chills.
If you're going to a bonfire, we suggest slipping on an appropriate pair of Splendid shoes, like the Arianna Mule Sneaker. Available in colors black, blue, rose, the Tie Dye Jogger costs $108.
Splendid Zip Up Hoodie Review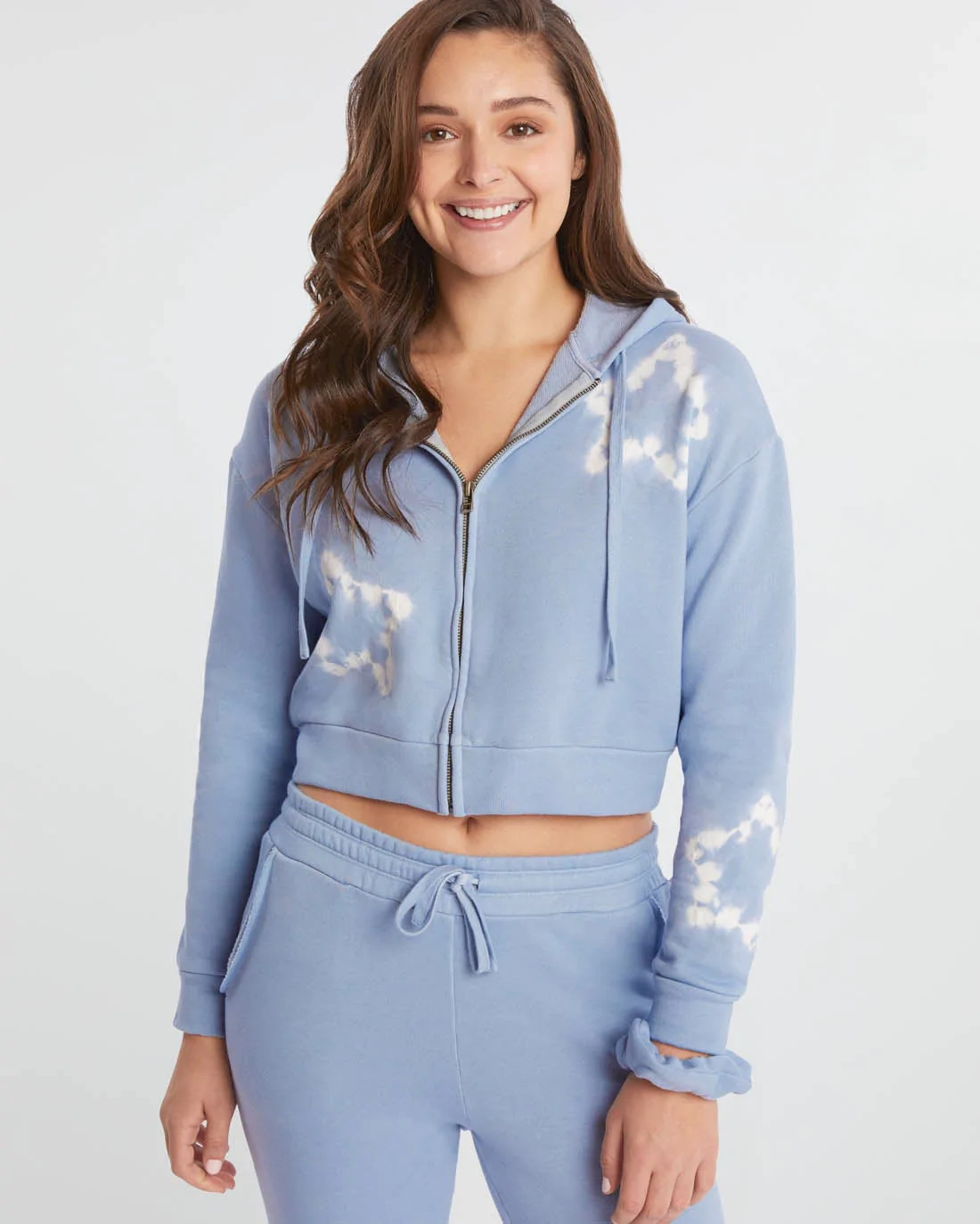 Of course, no loungewear set is complete without a Zip Up Hoodie. Designed in a relaxed fit, this all-time classic features a hooded collar, adjustable drawstrings, and side pockets for snacks.
Far from your stiff sweatshirt, this top is made out of a soft blend of polyester, elastane, and rayon. With material this cozy, don't be surprised if you wear this number on a weekly basis.
In terms of styling, we recommend wearing a pair of Splendid leggings to keep things comfortable. Unfortunately, the black Zip Up Hoodie is currently sold out. We suggest keeping an eye out for this sweatshirt in case of restocking updates.
Splendid T-Shirts Review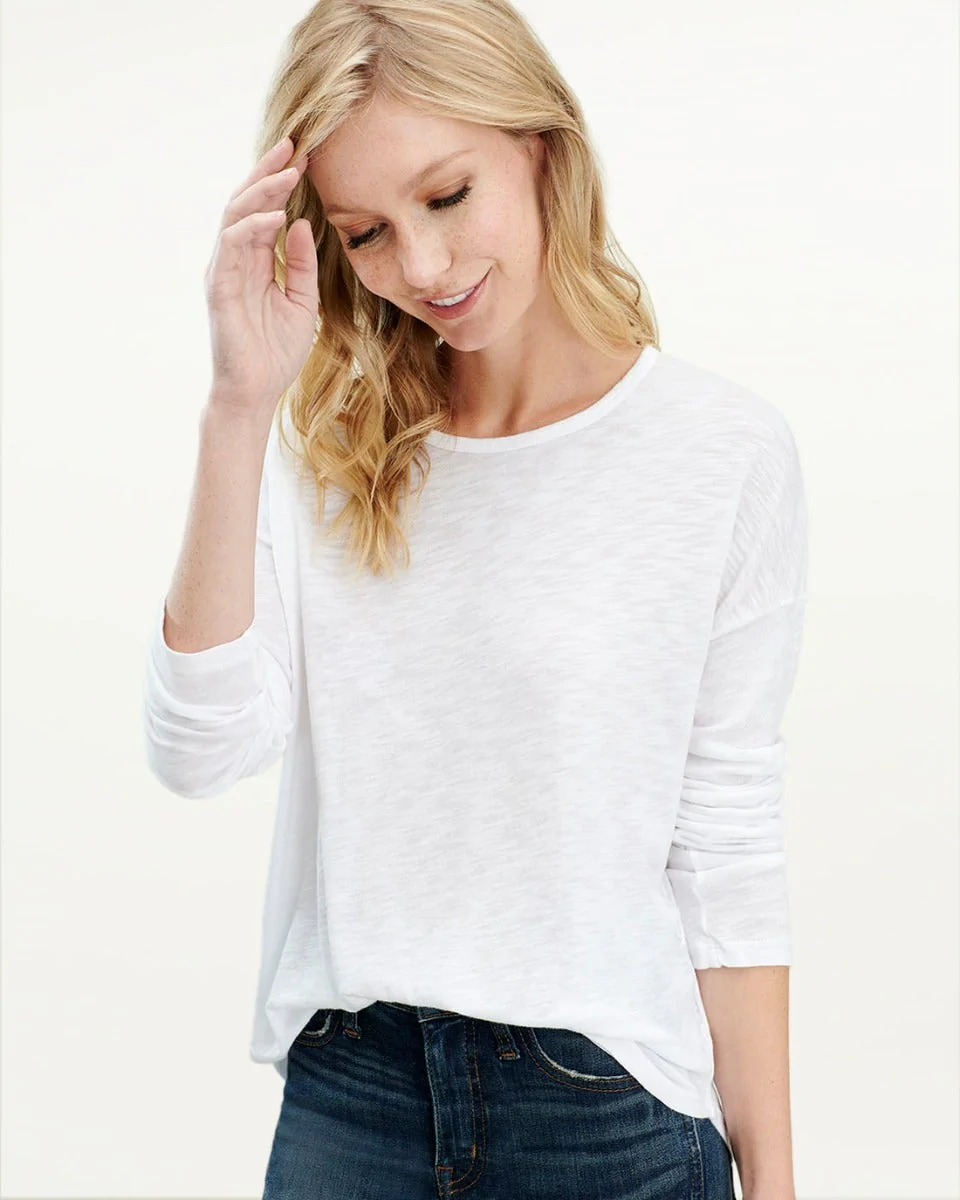 There's nothing wrong in going back to the basics—unless you're styling your outfits in boring ways. Fortunately, this apparel brand offers classics with a slight twist, which saves wearers the hassle of trying to coordinate everything.
This Splendid clothing review will feature two of its customer favorites for readers to compare.
Splendid Eco Rib Long Sleeve Tee Review
On Wednesdays we wear pink. But instead of opting for Damian's oversized shirt, the Eco Rib Long Sleeve Tee offers a more flattering fit that's bound to make Regina George jealous. This slim-cut top comes with a crew neck, long sleeves, and waistline hem perfect for tucking.
In terms of Splendid shirting material, it's made out of a stretchy Eco Rib knit. I know, so fetch right?
Once pink day is over, you can switch to black cherry red, seafoam turquoise, or vintage olive brown instead. Sticking to the theme of the 2004 classic, we highly suggest wearing a matching mini shirt, some Splendid sandals, and a cute mini handbag.
Get in loser, we're going shopping. The Eco Rib Long Sleeve Tee costs $68 at checkout.
Splendid Naya Silk Mix Tee Review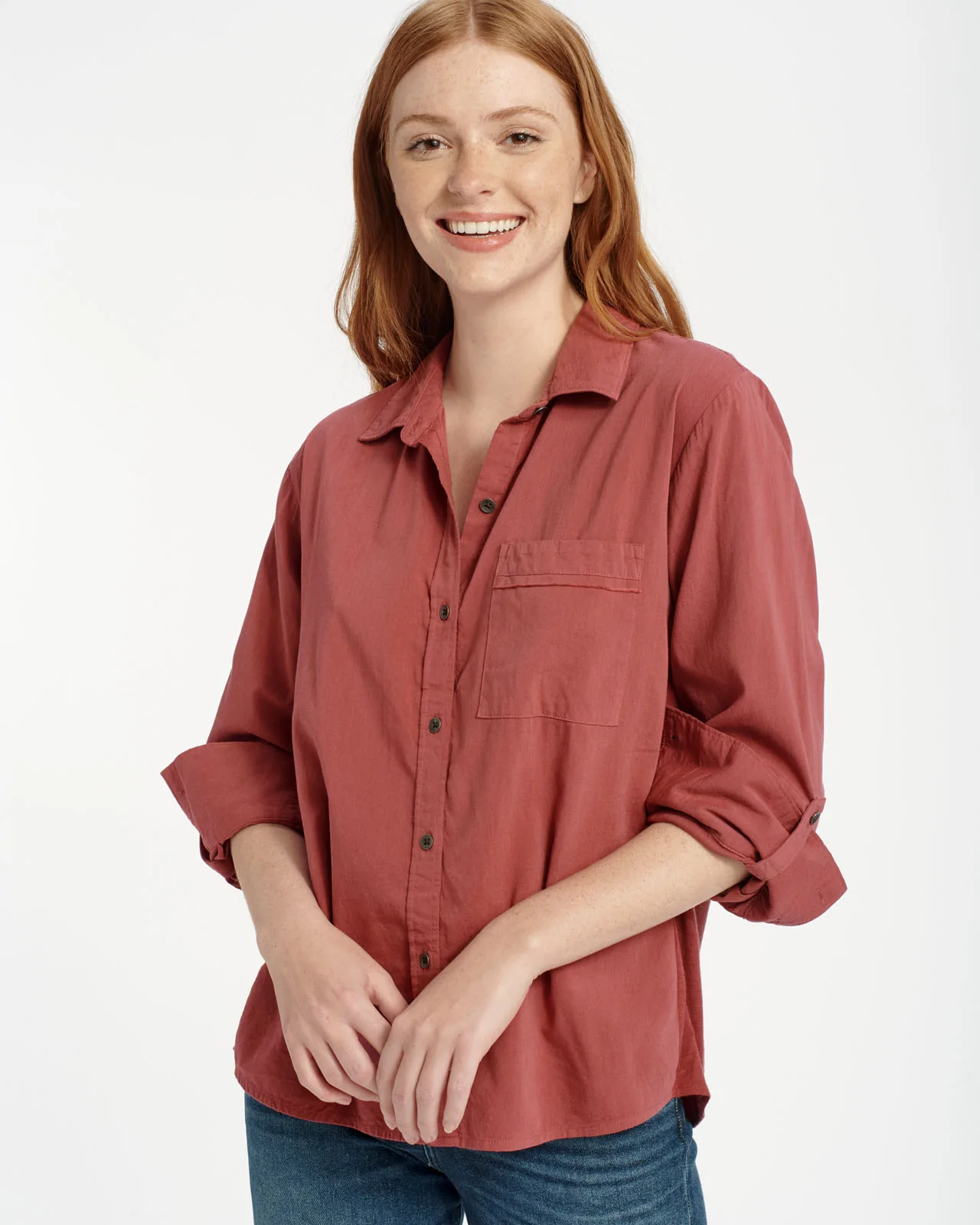 On some days, you can't be bothered. But for trendsetters, a simple pair of sweats won't do. If you're with the 'in' crowd, the Naya Silk Mix Tee acts as a more stylish alternative compared to those holey shirts and oversized tops.
This beauty features a relaxed crew neckline, short dolman sleeves, and chiffon trim.  It serves as a widely versatile styling piece for dog walking, running errands, or casual hangouts.
Made out of sandwash silk fabric, you can still kick back in peace compared to those stiff, itchy office blouses. Available in vintage olive-brown and dusty blue, the Naya Silk Mix tee costs $148.
Splendid Swimwear Review
As summer grows near, the hunt for the perfect swimsuit becomes more of a pressing matter. From bikinis to a one-piece set, this Splendid clothing review will showcase one of our favorites within this section.
Oh, and don't forget to grab a few Splendid handbags to help store your sunhat and sunscreen in case of beach trips.
Splendid Atmospheric Belted One-Piece Review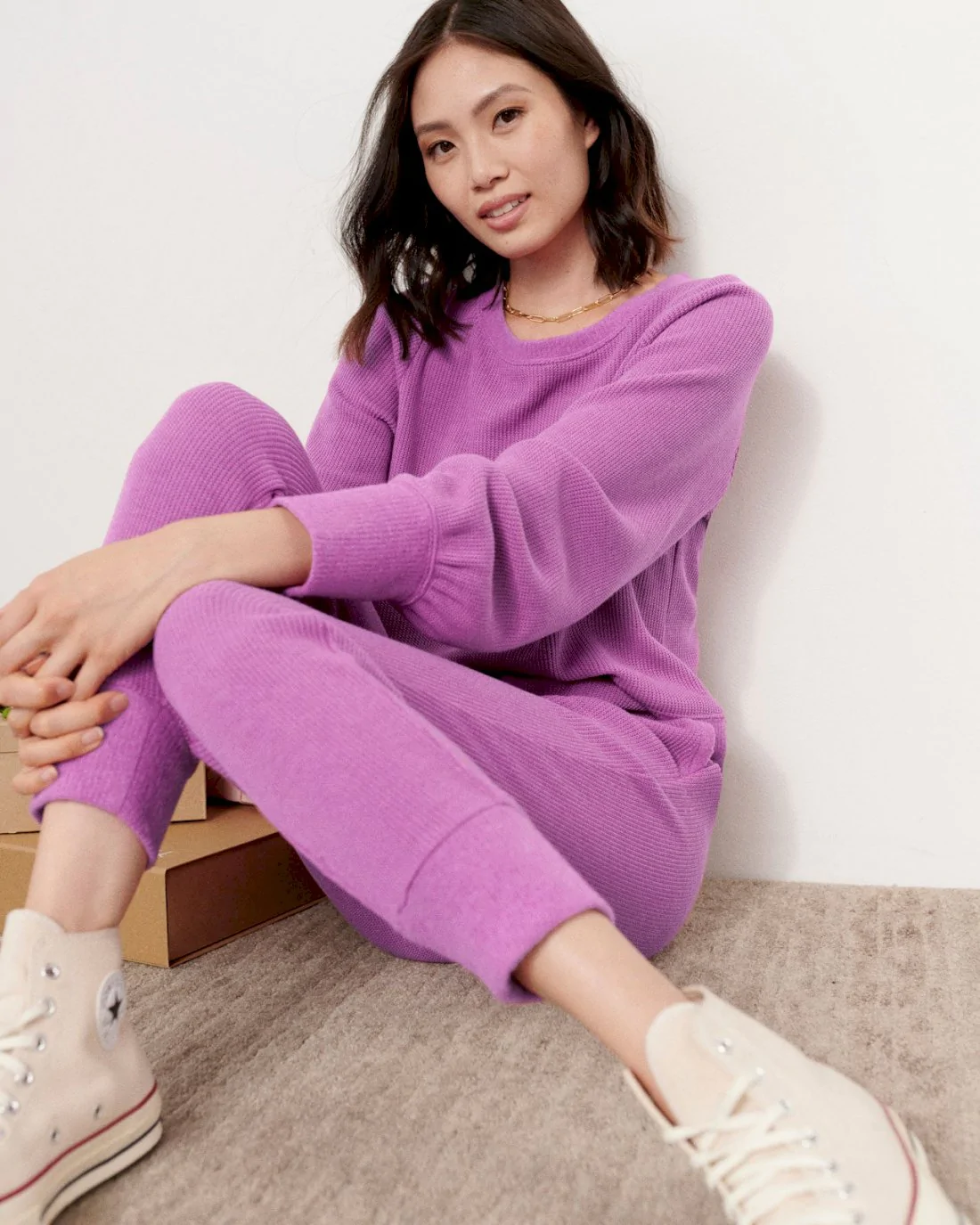 Tired of those zero coverage bikinis? Perhaps it's time to go vintage with the Atmospheric Belted One-Piece set. Conservative but cute, this Splendid swimwear design features a cool, blue and white striped pattern.
To help keep the waistline defined, it comes with a cinched belt with a circular loop. Also, you don't need to worry about your 'girls' falling out mid breaststroke, as it features removable cups.
This stretchy Splendid bathing suit is made out of a nylon and spandex blend. Ideally matched with a straw hat, woven sandals, and a white beach cover-up, say hello to summer with the Atmospheric Belted One-Piece for $77 (this is compared to its original price of $110).
Splendid Shoes Review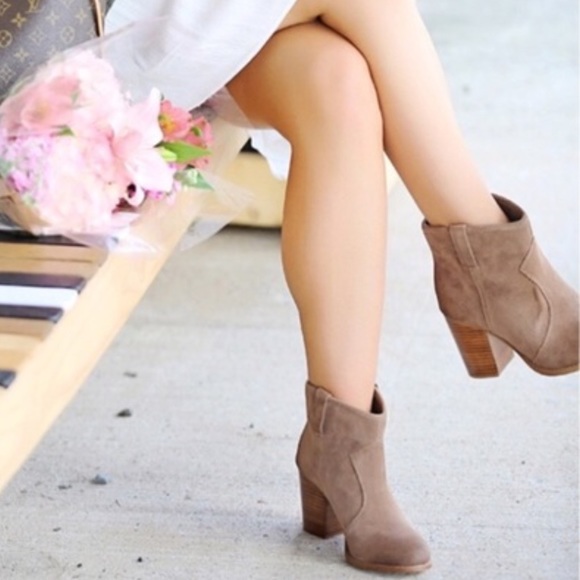 Unless you're keen on going barefoot, this apparel brand offers a broad assortment of cute sandals and shoes for customers to choose from. To help narrow down your decision, this Splendid clothing review will showcase two of its hottest picks within this category.
Splendid Thea Sandal Review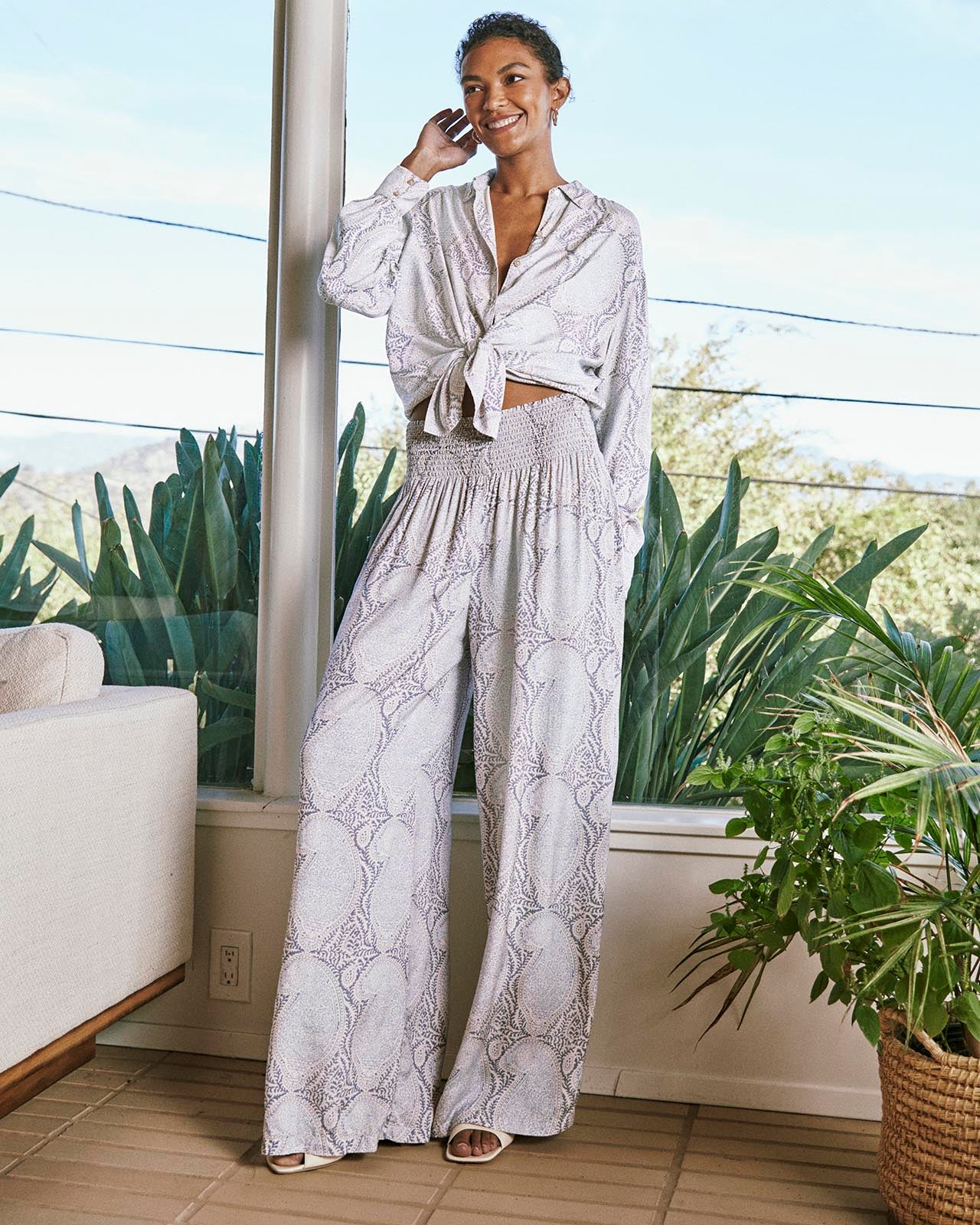 ​​ Get rid of those strappy gladiator slippers that take forever to fasten. The Thea Sandal features an uncomplicated design perfect for any type of outfit.
This summertime classic comes with an unlined band made out of vegetable-tanned leather. The sole is constructed with the same material, with the addition of a stacked wedge and traction to prevent slippage.
We highly recommend pairing these slip-ons with your choice of Splendid bags. Offered in Lilac purple, the Thea Sandal rings up to a total of $109.
Splendid Hamptyn Bootie Review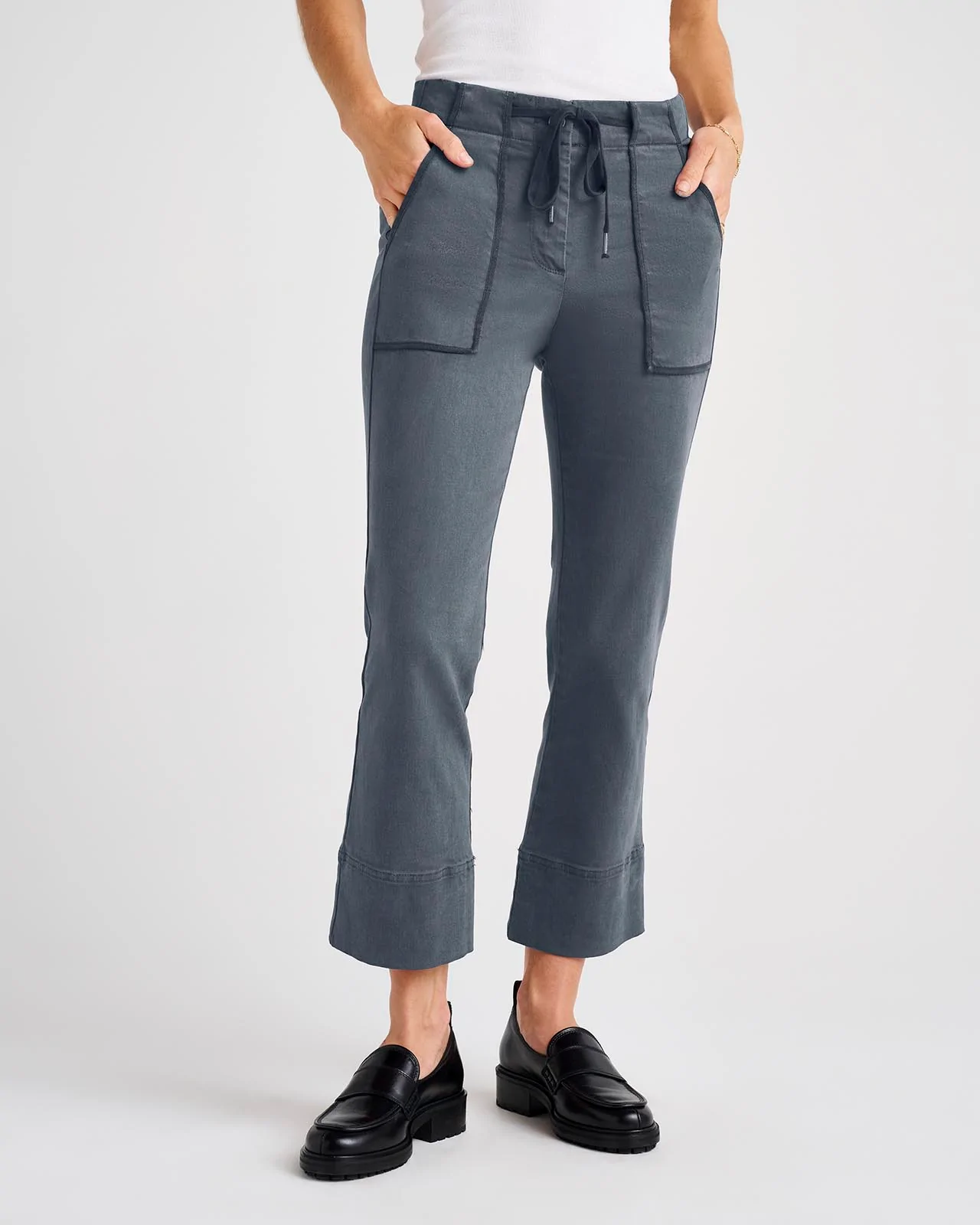 The Hamptyn Bootie is definitely giving me mid-2010 vibes. With its low heel, you don't need to worry about foot pains during the course of the day.
Built with an almond toe and a side slit, this stylish pair of boots will certainly look great with flannel pants, a slim-fitting cardigan, and a wide-brimmed hat. Acting as a staple in any fall-inspired wardrobe, this outfit isn't complete without a pumpkin spiced latte in hand.
Unfortunately, the Hamptyn Bootie in black is currently out of stock on Splendid's website. Here's to hoping it'll make another appearance sometime soon.
Who Is Splendid For?
Splendid apparel focuses on fit, comfort, and style. If you happen to value these three key elements, there's a good chance that you'll find a few eye-catching pieces on its website.
Most of their dresses, tops and joggers feature a relaxed silhouette, but these designs are far from baggy and unflattering.
The collections appeal to people of all ages. There's even a Splendid kids category for young trendsetters. In addition, this brand also caters to ethical and sustainable shoppers, as most of its apparel is designed with eco-friendly knits.
Elevated loungewear is not a new concept. Designer labels like Yeezy, Acne Studios, and Gucci are usually considered the front leaders of in-active fashion. But what about our underdogs?
Aside from Splendid clothing, there are hundreds of niche brands to support, such as Nap. If you're wondering what company to check out next, we'll provide a summarized list of similarities and differences to help readers reach a more rounded decision.
Splendid:
Specializes in elevated basics such as sweats, dresses, swimwear, and more.
Offers designs for men, women, and children
All clothing is sustainably made
Pricier than other retailers
Splendid Reviews: What Do Customers Think?
So, does the brand's name live up to the hype? From what this Splendid clothing review has gathered so far, it seems that they are a crowd favorite. Unfortunately, there's not much to learn from its website, as they hold little to no ratings for its best-selling products.
For now, we'll provide a condensed list of where their rankings lie.
Is Splendid Worth It?
Splendid offers a wonderful balance of comfort and style, which, unfortunately, most brands seem to lack. Not only are its pieces snug, cozy, and soft to wear, as well as extremely versatile when it comes to pairing with several outfits.
As a result, customers are keener to style it out in public. This Splendid clothing review also appreciates that they are passionate about the environment, which is shown in their Eco-Knit materials and 100% recyclable packaging.
Despite all of this, their collection is quite expensive (most of its pieces can cost upwards of about $50 to $100). But if you're not concerned about the price, we recommend getting a few Splendid turtlenecks in preparation for those winter months.
Splendid Promotions & Discounts
This Splendid clothing review found out that they have a sale outlet where customers can find select designs for a discounted price. You can also sign up for their newsletter to receive 15% off your next purchase.
Where to Buy Splendid
Looking to buy some Splendid baby clothes? Customers can head over to splendid.com to see what they have in store. Aside from visiting their physical locations, you can also find them at select retailers such as:
Amazon
Nordstrom
Bloomingdale's
Revolve
Walmart
Saks Fifth Avenue
FAQ
Who owns Splendid clothing?
Splendid Clothing is led by owner Moise Emquies. They are currently led by parent company VF Corporation.
Where is Splendid made?
Unfortunately, this Splendid clothing review found no indication as to where their clothing is made. We do know that the brand's headquarters are located in Los Angeles, California.
Does Splendid clothing run small?
According to multiple reviews online, Splendid Clothing typically fits true to size.
What is Splendid's Shipping Policy?
This Splendid clothing review is happy to report that they offer free shipping on orders that total $50 or more. Anything below this amount is charged a flat fee of $7.
They also offer other delivery options such as 2-Day and international. To help keep tabs on your purchase, the brand will issue a tracking number alongside a confirmation email.
What is Splendid's Return Policy?
Splendid clothing offers a 30-day window for customers to send back their products. Items must be in new condition in order to be considered eligible.
Fortunately, it seems that the brand waives all shipping charges. To initiate this process, you must visit the return portal located on their website.