About Vans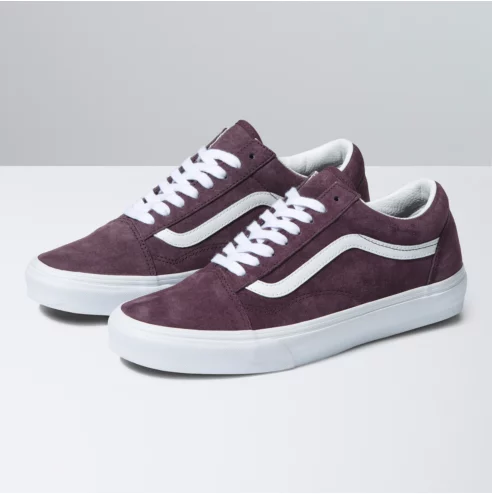 My first pair of Vans was a gray set of Authentics. At the time I was in college, and I bought them to go with all the red I'd be wearing as an undergrad at Ohio State. I wore those babies until they were in pieces, which was over two and a half years later. I loved those shoes like a favorite pair of jeans.
Since then, every few months, I buy a new pair of Vans. They're my go-tos no matter the occasion. While I've tried all different styles over the years, the OG Authentics remain my number one.
Authentics are one of Vans' most popular styles, which makes sense, as they're the shoes that started the skateboarding brand in 1966. The low-top skate shoe features a simple, lace-up design and a casual canvas upper. While Authentics have existed for 55 years, Vans releases new colors and patterns several times a year.
There are a few classic pairs: black with a white sole, all black, and all white. Then there are the patterned options: patchwork floral, cheetah print, retro mart, and gum sole. And then there are even more options at local skate shops or stores like Journeys that are no longer sold online.
Overview of Vans
The biggest appeal of Vans Authentics is how dang comfortable they are. Take my OG pair: The more I wore them, the more comfortable they became.
None of the pairs I've owned make my feet hurt, even after long days walking around the city or standing for hours at concerts. My Authentics never gave me blisters or cuts—not even on that spot at the back of the heel that tends to chafe—and they required zero breaking in.
The canvas fabric breathes well, the laces aren't too long, and the recognizable waffle tread keeps me from slipping on rainy days.
They're comfortable without being bulky, and they pair well with everything from a pair of skinny jeans to a summer dress. I also really like how narrow the shoe fits, which isn't to say that those with wide feet can't wear them. I just prefer a sleeker shoe for my everyday errands and activities.
Since my first pair, I've worn through several other pairs of Authentics. I typically wear one pair at a time, but it can be nice to have a go-to shoe in several colors.
I like that Vans has a few more environmentally conscious styles, like the Eco Theory Authentic SF and Eco Theory Slip On SF, which the company claims are made with more eco-friendly materials like organic cotton canvas, jute laces, and a natural rubber compound. They cost a little more, but if sustainability is important to you, they could be worth checking out.
Vans Shoes Review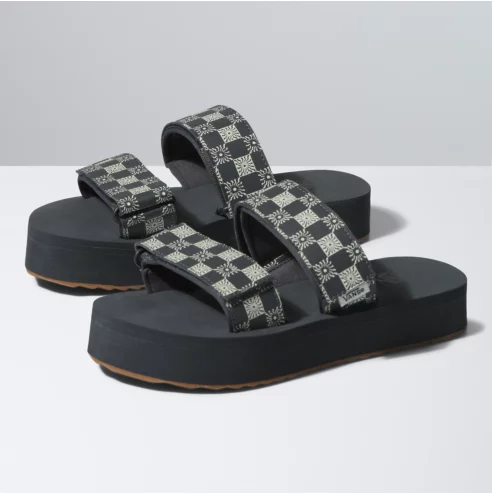 I have so many good memories wearing my Authentics, but there are a few hiccups in the design. I've kicked through the toe of every pair I've owned—holes in the canvas above my big toes formed after months of wearing the shoes. According to other reviewers, it seems to be a common issue for many Authentics wearers.
I also noticed that the footbed began to fall apart after years of daily wear. While this isn't ideal, I wear them constantly and walked hundreds of miles in them, so it was bound to happen.
As someone who continues to buy, wear, lovingly destroy, and buy Vans again and again, I think you have my answer. They're a comfortable everyday shoe that matches almost every outfit and every pair has lasted me years.
If the original Authentics feel flat to you, Vans also sells the ComfyCush Authentics for those with higher arches or who spend long periods on their feet. I love all my Vans, and though I own several other styles from the brand, Authentics are the ones that got me hooked and continue to deliver.
Vans Unisex Classic Slip-On Review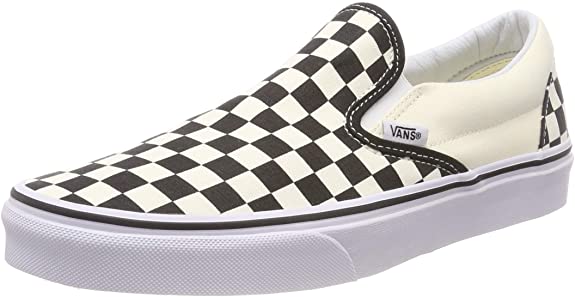 The Vans Unisex Classic Slip-On is one seriously simple shoe. It doesn't feature any laces or fasteners, and you can easily slide it on and off at any time. But that simplicity is part of what makes the Vans Classic Slip-On such a great shoe for skating.
With a low profile and light weight, you won't feel weighed down by these shoes. The canvas upper is breathable yet tough enough to survive every trick and every ride. Padding around the ankle offers extra cushioning and comfort, while padding in the footbed and die-cut EVA foam insert offer excellent shock absorption.
Elastic accents on the sides help the shoes stay secure and comfortable. And you can't forget about the vulcanized sole, which is flexible yet grippy. That signature waffle-patterned sole provides great traction and solid boardfeel.
Vans Men's Sk8-Hi Core Classics Hi-Top Trainers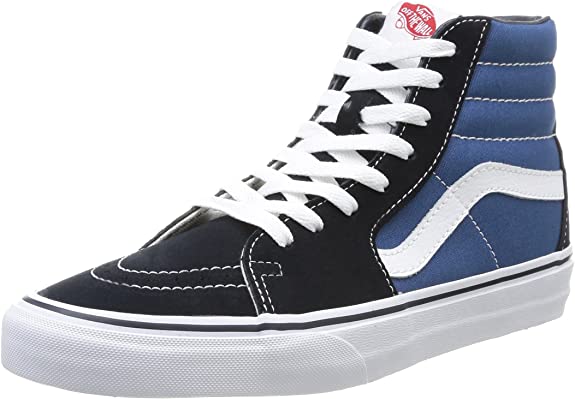 If you want something a bit different with extra support while you skate, the Vans Men's Sk8-Hi Core Classics Hi-Top Trainers are a fantastic pick. These take the classic low-cut Sk8 shoe fromVans and add a high-top with increased ankle coverage and support.
The upper of each pair is made out of canvas, suede, or leather — the choice is up to you. Perforations in the upper offer breathability, along with a cotton lining. The high collar is padded for extra cushioning and comfort, and despite the extra material, these shoes still feel lightweight.
The under heel of each pair is cushioned, and the toes are reinforced to specifically withstand the wear and tear that comes with skating. You'll maintain optimal flexibility and be able to achieve boardfeel under your feet in these cool, unique high-tops.
Vans Women's Authentic Lo PRO Skate Shoes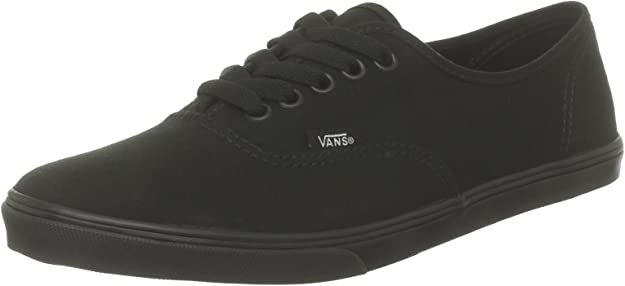 A spin on the classic Vans Authentic, the Vans Women's Authentic Lo PRO Skate Shoes are an excellent all-around option for women who love skating. They mimic the style of the Vans Authentic, with a low profile and canvas upper — but these shoes are specifically designed to comfortably fit women's feet and shoe sizing.
Each pair of these low-top sneakers are made out of 20 percent canvas and 80 percent rubber. That rubber gives the shoes grip and flexibility, keeping you on your board whether you're simply skating or mastering tricks.
The signatureVans waffle sole flexes while you move, and it still allows you to achieve the right balance and boardfeel under your feet. And thanks to the sleek styling of these skate shoes, you'll also be able to wear them with absolutely anything.
Vans Kids Old Skool Skate Shoe Review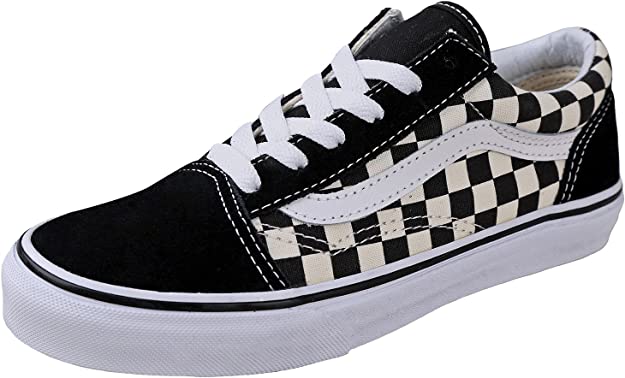 If you have young skaters who are just getting started in the sport, you can get them their very own skate shoes too — and the Vans Kids Old Skool Skate Shoe is a perfect choice. Made just for kids, this shoe is a smaller take on the traditional Vans Old Skool for adults.
And it features all of the very same benefits, making it a great shoe for young skaters. Each pair has the iconic Vans side stripe, a low profile with laces, and an upper made out of canvas and leather or suede. Reinforced toe caps will withstand frequent wear and tear whether your kids are skateboarding or playing on the playground.
Padded collars around the ankles offer support while keeping kids' feet flexible. And the trademark Vans waffle sole is made with the same durable and grip-enhancing rubber that offers traction on any board.
Vans Men's Bearcat Skate Shoes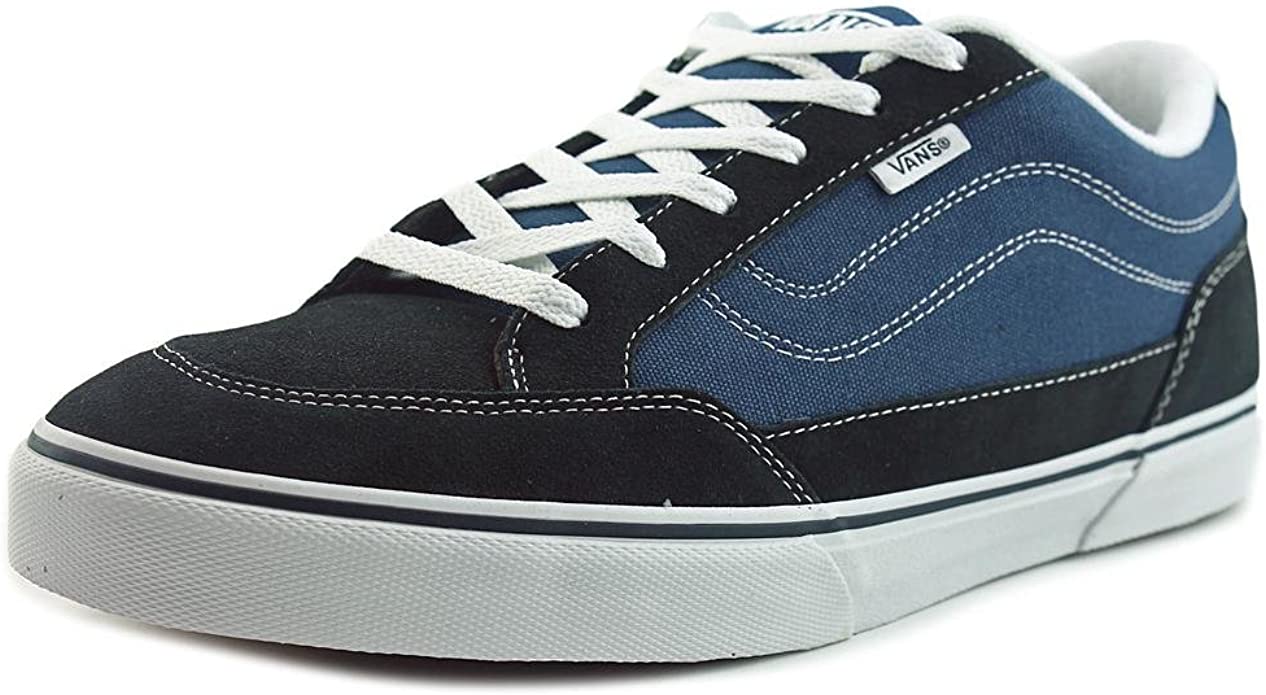 The Vans Men's Bearcat Skate Shoes are a newer addition to the Vans lineup, but they make for some seriously tough shoes. If you're tired of dealing with shoes that simply don't stand up to the wear caused by skating frequently, these are a great option to consider.
The Vans Bearcat is made with an upper of suede and canvas, with reinforced stitching and extra reinforced toe caps for long-lasting durability. Designed specifically for skating performance, there are also extra layers of comfort built into each pair.
The midsole is made with supportive die-cut EVA foam, and a multi-layered rubber sole gives you support and cushioning against shocks and impacts. You'll be able to properly grip your board with the strong waffle rubber sole surface, and you'll have all the flexibility you need from your ankles to the soles of your shoes.
Vans Shoes Review: What Do Customers Think?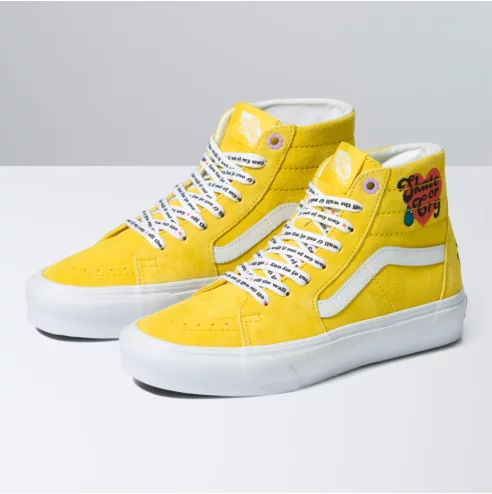 To give you the full picture in this Vans shoes review, I hunted for customer feedback both on and off the brand site.
I found that the OCA Low sneaker has a particularly high rating on the site: 4.89/5 from 6,000 Vans shoes reviews. US Magazine featured Vans and suggests that they may be more comfortable than Allbirds and Rothys. Similarly, Mens Journal praised the eco-friendly design in its Vans sneakers review and described them as "our new favorite shoes."
Vans has a rating of 3.7/5 on Trustpilot from 43 shoppers. Many customers said in their Vans review that they loved the fit of the shoes and how comfortable they are. One wrote:
"Although it took quite some time for the Customer Service Team to respond to my initial emails, they were very helpful. The return was organised… A query as to why I was charged twice for taxes resulted in the amount being refunded. The shoes themselves are well made and qood quality. Overall… there was good follow up and the shoes are worth it."
From everything I read, I learned that Vans is an incredibly popular brand. From sponsoring pro skaters to releasing new products, people love this company—and for good reason. Though it's not all easy breezy, it sounds like when given the chance, Vans makes an effort to resolve customer issues.
Vans Promotions & Discounts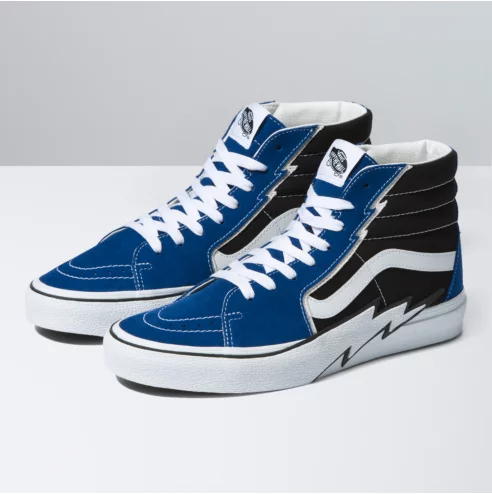 I've found that the main way this brand rewards customers is through planting trees. That's a perk I'm happy with. Sign up for their newsletter and Vans will plant one tree in the Brazilian rainforest (in your name). Buy a pair of shoes and they'll plant two.
At the time of writing, there aren't many Vans promotions, but if you enter code COMFYAF at checkout, you'll get a free pair of socks. Score.
FAQs
How long do Vans last for skating?
Vans shoes typically last about a year to two years. The more wear and tear your shoes see, and the harder you skate in them, the shorter the lifespan will likely be.
Are Vans good for skating?
Vans offer several benefits that are ideal for skating. These shoes are lightweight, flexible, durable, and offer great grip at the soles. Most styles in the Vans lineup have even been designed in collaboration with skaters, so you can trust in their performance.
Which Vans are best for skating?
Most Vans shoes are fantastic for skating. However, if you want a seriously tried-and-true pair, the Vans Authentic Core Classic Sneakers are your best bet. Designed by skateboarders for skateboarding, this style is designed to withstand every trick and many miles on your board.