About WalkingPad
WalkingPad is a brand of compact, foldable treadmills designed for home and office use. It is a popular option for individuals who want to stay active and maintain a walking or jogging routine without the need for a full-size traditional treadmill.
The WalkingPad treadmills are known for their sleek and minimalist design, as well as their portability and space-saving features. They are equipped with a slim, foldable frame that allows them to be easily stored under a bed, sofa, or in a closet when not in use. This makes them ideal for people with limited living space or those who prefer a discreet exercise option.
One of the notable features of the WalkingPad treadmills is their ability to be used in both manual and automatic modes. In manual mode, users can control their walking or jogging speed by adjusting their pace on the treadmill. In automatic mode, the treadmill adjusts its speed based on the user's position and movement, providing a more interactive and immersive workout experience.
WalkingPad treadmills often come with various features and technologies, such as LED displays for tracking speed, distance, time, and calories burned. Some models also include smartphone connectivity, allowing users to control the treadmill and track their fitness data through dedicated mobile apps.
It's important to note that there are different models of WalkingPad treadmills available, each with its own specifications and features. Therefore, it's recommended to check the specific model's documentation or consult with the manufacturer for detailed information on a particular WalkingPad treadmill.
What is a Walking Pad?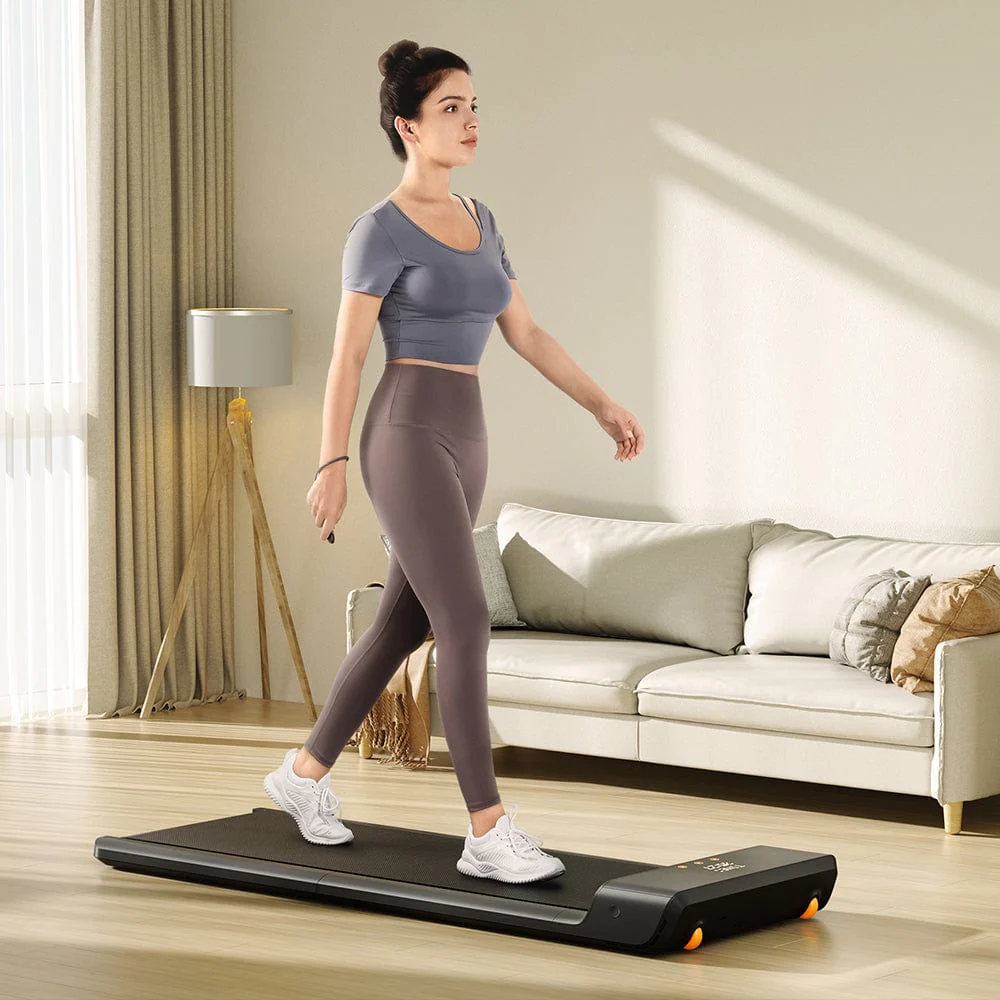 A WalkingPad, also known as a walking pad or walking machine, is a compact and portable device that allows individuals to engage in walking or jogging exercises indoors. It is essentially a narrow and lightweight treadmill that is designed to be used specifically for walking.
The WalkingPad typically consists of a slim, flat surface with a moving belt that simulates the experience of walking or jogging. The user stands on the walking pad and can adjust the speed of the moving belt according to their desired pace.
Walking Pads are often foldable and have a compact design, making them convenient for storage in small spaces. They are popular among individuals who want to maintain an active lifestyle but may not have access to outdoor areas or have limited space for larger exercise equipment like traditional treadmills.
Some Walking Pads also come with additional features such as LED displays to track speed, distance, time, and calories burned. They may offer different modes, including manual mode where the user controls the speed and automatic mode where the device adjusts the speed based on the user's position.
It's important to note that the term "Walking Pad" is sometimes used specifically to refer to a brand of walking machines, such as the WalkingPad brand. However, in a broader sense, it can be used to describe any compact and portable walking machine or treadmill designed for indoor walking exercises.
After Agonizing Over Options, I Tried The WalkingPad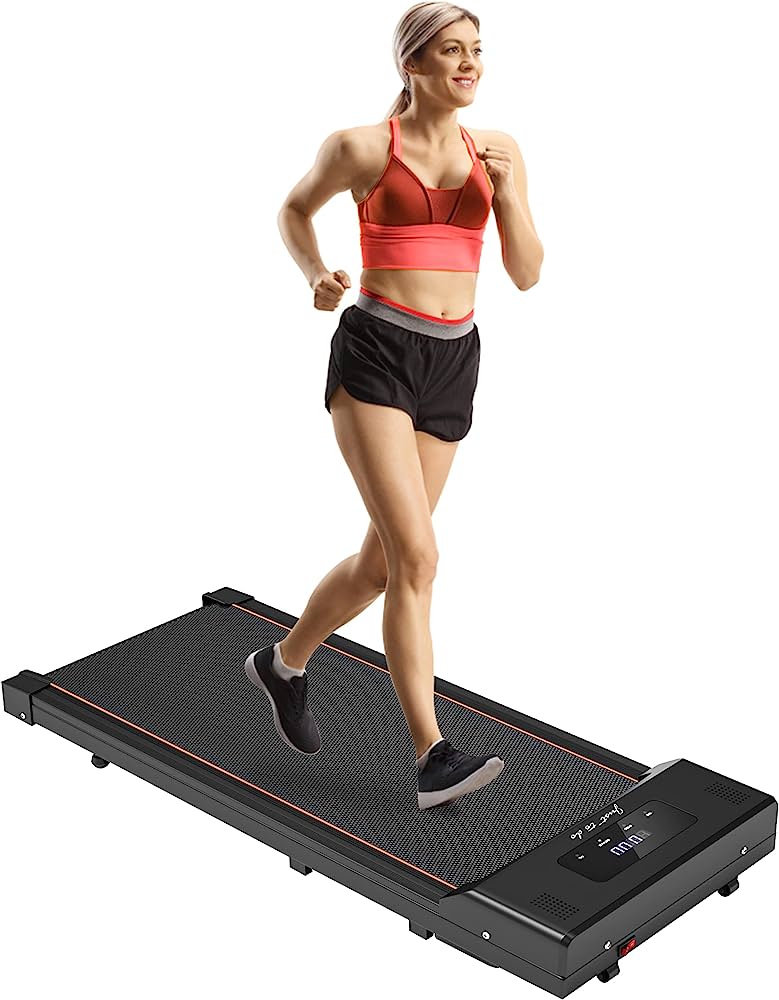 That's great to hear! Trying out the WalkingPad is a positive step towards incorporating regular walking or jogging exercises into your routine. How was your experience with it?
The WalkingPad is known for its compact and portable design, making it a convenient choice for indoor workouts. It allows you to engage in walking or jogging activities regardless of weather conditions or limited space. Did you find the size and portability of the WalkingPad to be helpful for your needs?
Additionally, the WalkingPad often offers adjustable speed settings, allowing you to customize your workout intensity according to your preferences. Did you find the speed control feature to be user-friendly and effective in providing a comfortable workout experience?
Remember, consistency is key when it comes to reaping the benefits of regular exercise. Whether you're aiming for increased fitness, weight management, or overall well-being, incorporating the WalkingPad into your routine can contribute positively to your goals.
If you have any specific questions or need further assistance with the WalkingPad or any other related topics, feel free to ask!
Is the under-desk Walking Pad treadmill worth the hype?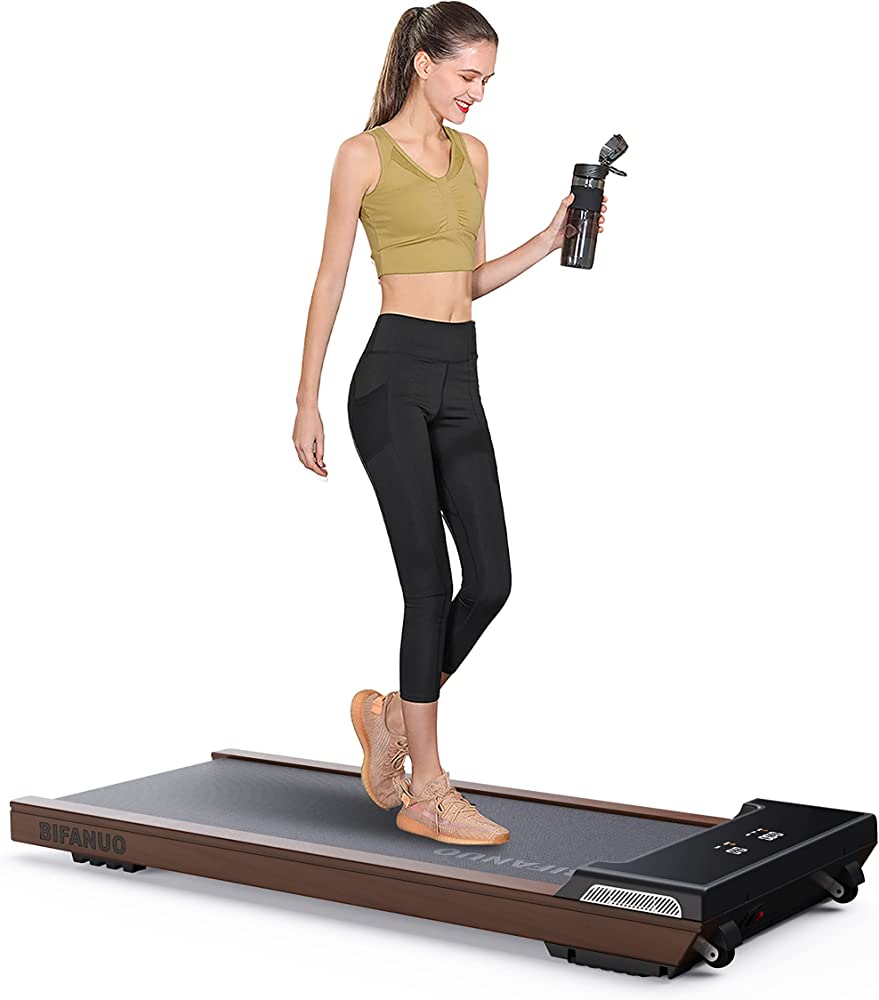 The under-desk Walking Pad treadmill has gained popularity for its potential to provide a convenient and active solution for individuals who spend long hours sitting at a desk or working in a sedentary environment. However, whether or not it's worth the hype depends on your personal preferences, needs, and goals.
Here are some factors to consider when evaluating the worth of an under-desk Walking Pad treadmill:
Convenience: Under-desk treadmills like the Walking Pad offer the convenience of staying active while working or performing other tasks. They allow you to incorporate light walking or low-intensity exercise into your day without requiring dedicated workout time. If the convenience of multitasking appeals to you and helps you stay more active throughout the day, it may be worth considering.
Space and Portability: One of the key advantages of under-desk treadmills is their compact size and portability. They are designed to fit under standard desks, allowing you to use them in various settings without taking up much space. If you have limited space or frequently move between different workspaces, the portability and space-saving features of an under-desk Walking Pad treadmill could be beneficial.
Intensity and Fitness Goals: Under-desk treadmills are typically designed for low-impact walking rather than intense running or high-intensity workouts. If your primary goal is to increase your daily step count, maintain general fitness, or combat the negative effects of prolonged sitting, an under-desk treadmill can be effective. However, if you have specific fitness goals like building endurance or cardiovascular fitness, you may find a traditional treadmill more suitable.
Noise and Disturbance: It's worth considering the noise level of the under-desk Walking Pad treadmill. Some models are specifically designed to operate quietly to minimize disturbance in the workplace or home environment. If noise is a concern for you, it's advisable to look for models that prioritize quiet operation.
The worth of an under-desk Walking Pad treadmill depends on how well it aligns with your lifestyle, work habits, and fitness goals. It can be a valuable tool for incorporating more movement into your day and combating sedentary behavior. However, it's important to set realistic expectations and consider your specific needs before making a purchase. Reading reviews, comparing different models, and trying out the treadmill if possible can help you make an informed decision.
My Overall Experience With The WalkingPad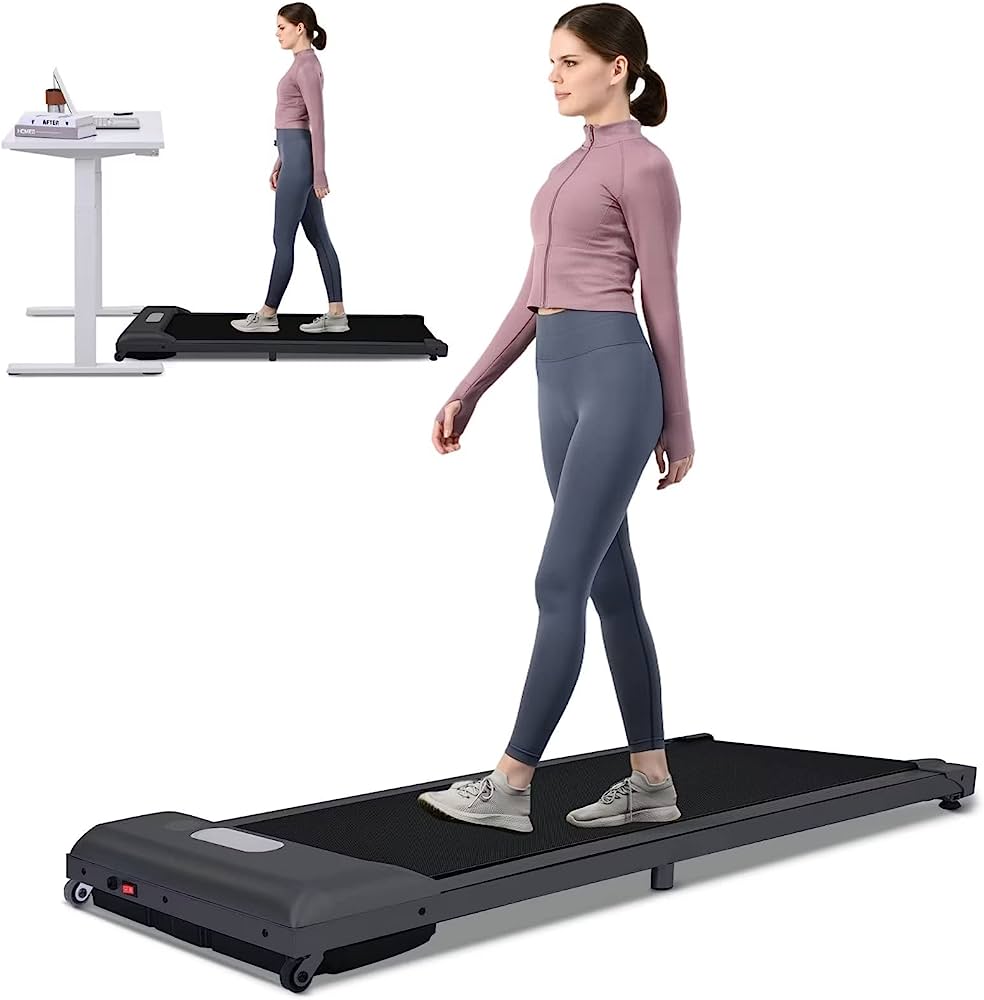 I'm glad to hear that you've had an experience with the WalkingPad! It would be helpful if you could provide more details about your overall experience so that I can better understand your feedback and offer any specific insights or assistance. Here are a few prompts to help you share your experience:
Ease of Use: Did you find the WalkingPad easy to set up and operate? Were the controls intuitive and user-friendly?
Portability and Storage: How convenient was the WalkingPad in terms of its portability and storage? Were you able to easily fold and store it when not in use?
Performance: How did the WalkingPad perform during your walking or jogging sessions? Did it provide a smooth and comfortable walking surface? Were you satisfied with the speed control and overall functionality?
Features and Technology: Did you utilize any additional features of the WalkingPad, such as LED displays, smartphone connectivity, or workout tracking? How valuable were these features in enhancing your workout experience?
Durability and Build Quality: How well did the WalkingPad hold up over time? Did you experience any issues with its construction or performance?
Fitness Results and Impact: Did you notice any positive changes in your fitness level, energy, or overall well-being as a result of using the WalkingPad?
Feel free to share your thoughts and any specific aspects of your experience that stood out to you. The more details you provide, the better I can understand your perspective and provide relevant insights or suggestions.
Spice Up Your Hot Girl Walk With These Five Add-Ons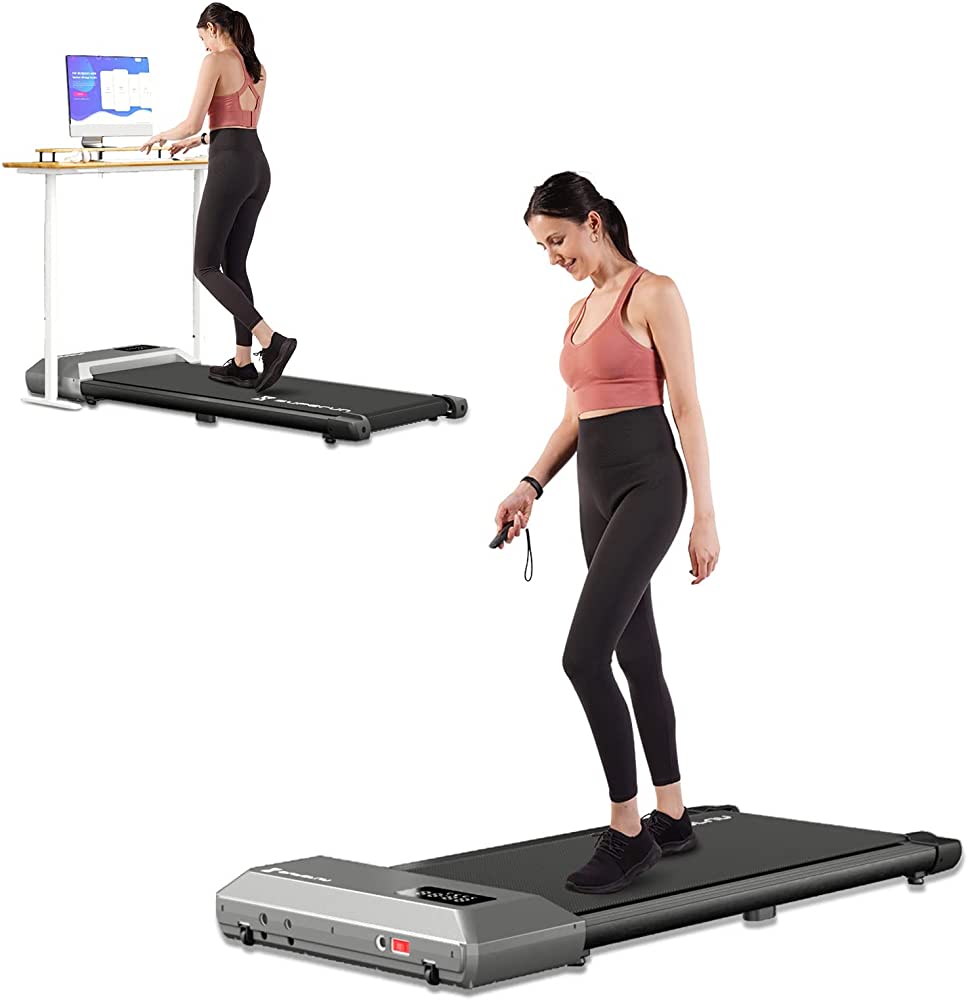 If you're looking to add some variety and excitement to your walking routine, here are five suggestions to spice up your "hot girl walk":
Music: Create a playlist of upbeat and motivating songs that energize you. Listening to music can enhance your mood and provide a rhythm to match your steps. Consider using wireless headphones or earbuds for a more seamless experience.
Interval Training: Incorporate bursts of higher-intensity exercises into your walk. For example, you can alternate between walking at a brisk pace and adding short intervals of jogging or faster walking. This can help increase your heart rate and burn more calories.
Route Exploration: Instead of following the same route every time, try exploring new paths and neighborhoods. Discovering new surroundings can make your walk more interesting and enjoyable. Consider using mapping apps or websites to plan your routes and find scenic or interesting spots.
Workout Apps or Challenges: Use fitness apps or challenges specifically designed for walking workouts. These apps can provide guided workouts, track your progress, and offer a sense of accomplishment as you reach various milestones or goals. They can also provide workout plans tailored to your fitness level and preferences.
Walking Buddy or Group: Invite a friend, neighbor, or family member to join you on your walks. Having a walking buddy or forming a walking group can add social interaction and make your walks more enjoyable. You can chat, share experiences, and motivate each other to stay active.
Remember, it's important to listen to your body, start at a comfortable pace, and gradually increase intensity or duration as your fitness level improves. Prioritize safety by wearing appropriate footwear, staying hydrated, and being aware of your surroundings.
Feel free to adapt these suggestions to suit your personal preferences and goals. Happy walking!
Pros & Cons Of The WalkingPad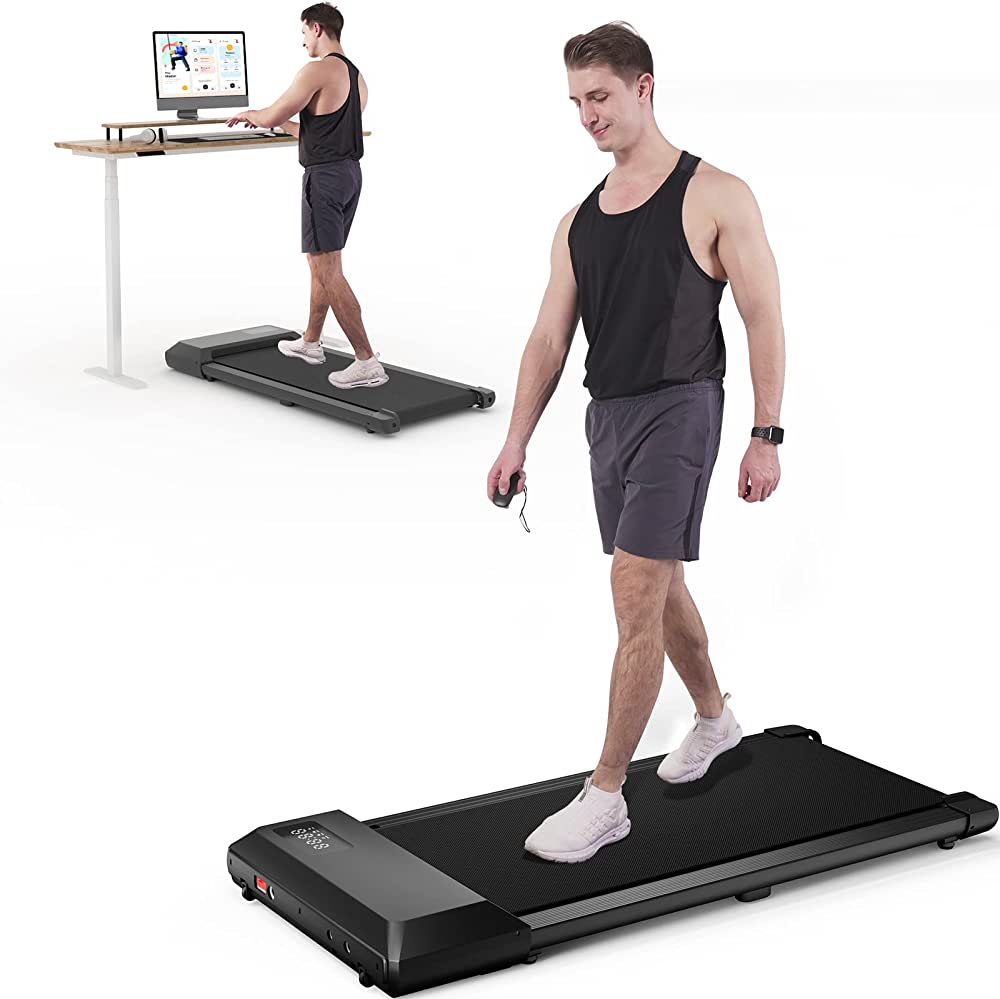 Pros:
Compact and Portable: The WalkingPad is designed to be foldable and compact, making it easy to store and transport. It is a great option for individuals with limited living space or who want a portable exercise solution.
Convenience: With the WalkingPad, you can exercise indoors regardless of the weather or time constraints. It allows you to maintain an active lifestyle without the need to travel to a gym or go outside for a walk or jog.
Space-Saving: The slim design of the WalkingPad makes it suitable for small apartments, offices, or shared living spaces. It can be easily stored under a bed, sofa, or in a closet when not in use.
Adjustable Speed: Most WalkingPad models offer adjustable speed settings, allowing you to customize your walking or jogging pace. This feature accommodates users of different fitness levels and preferences.
Quiet Operation: The WalkingPad designed to operate quietly, allowing you to exercise without creating a disturbance to others in your household or workspace.
Cons:
Limited Running Space: The compact size of the WalkingPad means that the running area is narrower and shorter than that of a traditional treadmill. This can restrict your range of motion, especially if you prefer longer strides or want to run at higher speeds.
Weight Capacity: WalkingPad models have weight limitations, typically ranging from around 220 to 265 pounds (100 to 120 kilograms). If you weigh above the specified limit, it may not be suitable or safe to use the WalkingPad.
Lack of Incline: Most WalkingPad models do not offer incline settings for simulating uphill walking or running. This feature commonly found in larger treadmills and can add variety and challenge to your workouts.
Limited Workout Programs: While some WalkingPad models have basic workout modes, they may not offer the same variety of pre-programmed workouts or advanced features as larger treadmills. This can be a limitation if you prefer more diverse training options or advanced fitness tracking capabilities.
It's important to consider these pros and cons in relation to your specific needs, preferences, and goals before deciding if the WalkingPad is the right exercise equipment for you.
FAQ
Q: What is the maximum weight limit for the WalkingPad?
A: The weight limit of WalkingPad models typically ranges from around 220 to 265 pounds (100 to 120 kilograms). It's important to check the specific weight capacity of the model you interested in to ensure it can safely accommodate your weight.
Q: Can I run on a WalkingPad?
A: WalkingPad treadmills primarily designed for walking and light jogging. While they may suitable for jogging at moderate speeds, they intended for high-intensity running due to their compact size and limited running space.
Q: Is the WalkingPad noisy?
A: Most WalkingPad models designed to operate quietly, minimizing noise and disturbances. However, noise levels can vary depending on the specific model and user weight. It's advisable to read customer reviews and choose a model that prioritizes quiet operation if noise is a concern.
Q: Does the WalkingPad require assembly?
A: Most WalkingPad models come pre-assembled or require minimal assembly. They typically consist of a foldable frame and a walking surface, and the setup process usually involves unfolding the treadmill and attaching the control panel if necessary. Detailed instructions are usually provided in the user manual.
Q: Can I track my workout data on the WalkingPad?
A: Many WalkingPad models offer features like LED displays that provide real-time data on speed, distance, time, and calories burned. Some models may also have smartphone connectivity, allowing you to track and sync your workout data with dedicated mobile apps.
Q: Is the WalkingPad suitable for people with limited space?
A: Yes, the WalkingPad designed with space-saving in mind. Its compact and foldable design makes it suitable for individuals with limited living space, small apartments, or shared environments. When not in use, the WalkingPad can easily folded and stored under a bed, sofa, or in a closet.
Q: Can I use the WalkingPad without electricity?
A: Most WalkingPad models require electricity to power the treadmill and control panel. They typically come with a power cord that needs to plugged into an electrical outlet. It's important to ensure you have access to an electrical source before using the WalkingPad.
Remember to consult the specific product documentation or contact the manufacturer for accurate and up-to-date information regarding the WalkingPad you interested in, as features and specifications may vary between models.