About Astro Gaming
Astro Gaming We all have that one friend who can't take a loss in a video game. Every time they lose they blame the television, the weather, or, worst of all, their controller. Sometimes they're just being sore losers, but sometimes they have a point. A bad controller can ruin your gaming experience.
Astro Gaming looks to put that in the past for anyone who adores gaming. The company has over a decade of experience in hardware development and has produced some of the most adored controllers in gaming history.
They've sponsored esports events for years and have only sharpened their development abilities. They boast over 781k Instagram followers who rely on them to clinch that game-winning kill.
My Astro Gaming review will cover everything you need to know about the company. You'll learn about their history, vision, best-selling products, prices, what customers think of them, and more.
Overview of Astro Gaming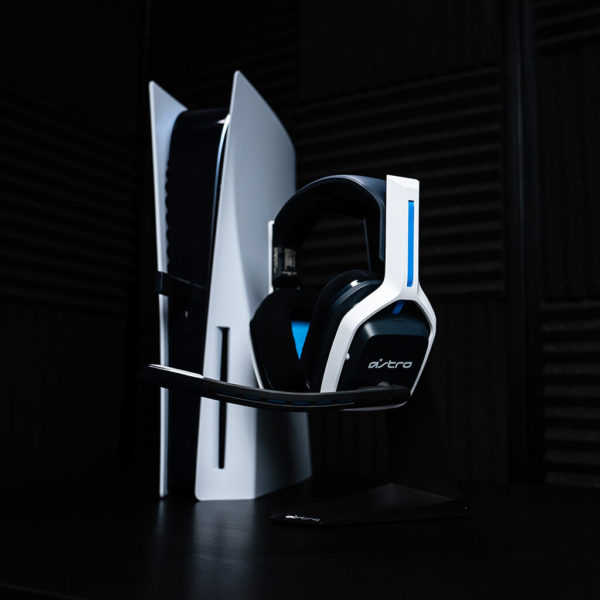 Gaming is now a massive industry with players of all skill levels and dedications, meaning that equipment that suits your weekend Mario Kart warrior probably won't serve a professional Dark Souls speedrunner nearly as well.
Astro Gaming is a San Fransisco-based company that develops products for the upper echelon of gamers. They make products for esports players, fighting game champions, Twitch streamers, and the people who spend most of their paychecks on creating the perfect ergonomic gaming set-up.
The company was established by Brett Lovelady and Jordan Reiss after their previous studio, Astros Studios, helped design the Xbox 360's original controller. That controller is universally regarded as one of the greatest things to ever fit inside of a human palm and is a high watermark developers are still trying to match.
Skullcandy purchased Astro Gaming in 2011 before Logitech acquired them in 2017. Under Logitech's ownership, they gained access to a larger budget and more materials to improve their products.
The company wants to put more control into players' hands to help them take their game to the next level. They want to cut the distance between a player's ambition and their ability by making some of the most natural-feeling controllers, headsets, and gear available.
They allow customers to personalize certain pieces of merchandise. Some of these modifications come down to aesthetic flourishes while other products can be tinkered with to fit your exact desired specifications.
The next section of my Astro Gaming review will shift the spotlight over to some of the brand's best-selling items. But first, some company highlights: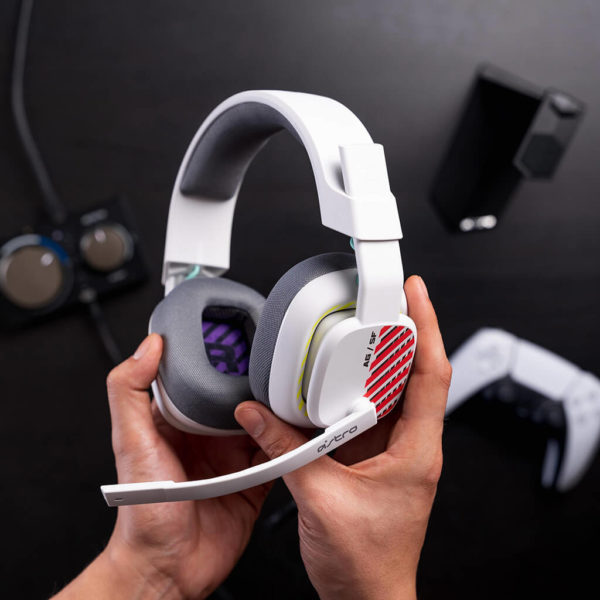 Highlights
Manufacture controllers, gaming headsets, and other accessories
You can design your own headset or buy a mod kit to customize your setup
One of the leading companies for hardcore gamers
Have a long lineage of designing critically-acclaimed controllers
All of their products have been certified carbon neutral
Free shipping on all US orders over $29
Astro Gaming offers a lot for the modern serious gamer. Keep reading as I dive into some of this established company's favorite products.
Astro Gaming A50 Review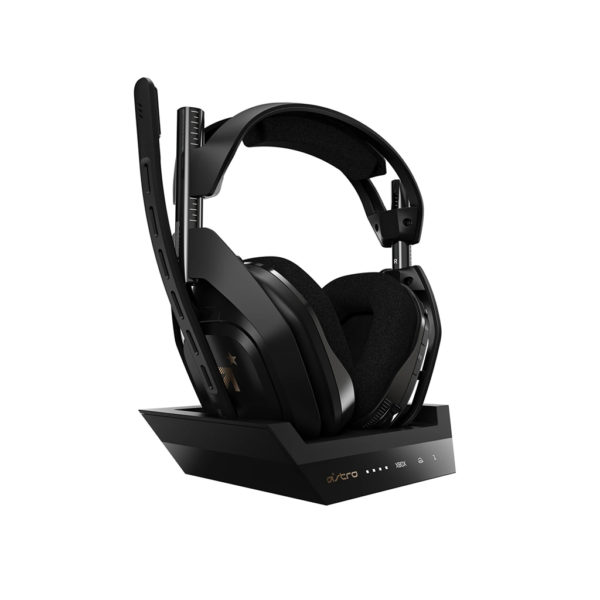 The first product I'll examine in thisAstro Gaming review is an essential item for anyone who plays online multiplayer games where communication is key. Chatboxes are great, but it's hard to get across your message in the heat of the moment if you have to stop to type it out.
What's a smoother way than writing your message? How about speaking it with the Astro Gaming A50. This headset lets you chat with your online teammates as if you're sitting in the same room.
It has an over-the-ear headphone design that can isolate voices. That voice isolation goes both ways as this product can remove much of the background noise on your end so that your voice comes through clearly.
The Astro Gaming A50 has over 15 hours of battery life so it should last you even through the longest of gaming marathons. When it's time to finally hang up the controller, you can recharge these headphones by connecting them to their base station.
These headphones should rest lightly on your head. They only weigh 0.8 lbs, meaning that they shouldn't tax your neck.
But what excites me the most about this item is that the brand includes access to theirAstro Command Center Software. This program allows users to control and manipulate their audio balance.
It's perfect for gamers who rely on audio queues for precise reactions, streamers who need to balance multiple audio sources, or anyone else who enjoys playing with their sound inputs and outputs.
You can buy the Astro Gaming A50 for Xbox, PC, Mac, or Playstation for $300.
Astro Gaming C40 TR Review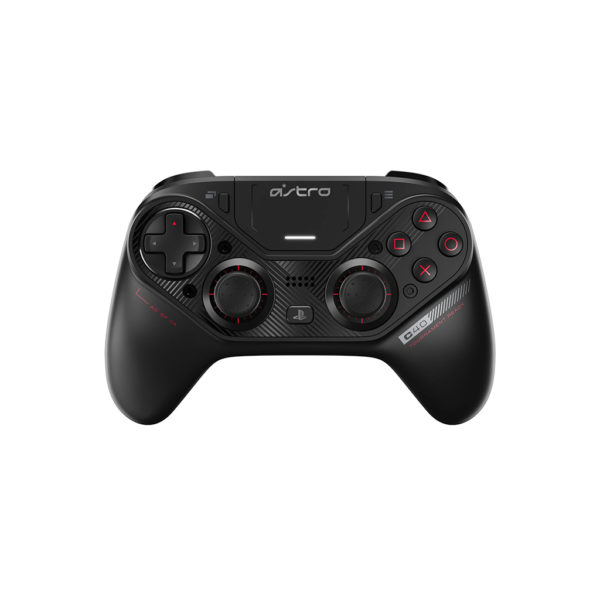 The best games are all about the controls. Fighting games like Super Smash Bros. Melee and Street Fighter III: Third Strike are still played competitively decades after their release because their controls are as smooth as butter. However, to truly experience their controls, you need a controller that can handle them.
Allow us to introduce you to the Astro Gaming C40 TR. It won the IDEA 2019: Silver Award for its ingenuity. It's made from refurbished pieces, which is actually an advantage because it makes this a more economically-feasible and environmentally-friendly product.
The controller promotes player expression over everything. It comes with a ton of pieces in different sizes and shapes that you can install to fit the controller to your specifications. It comes with:
Two analog stick modules
Two analog stick caps
One d-pad module
One faceplate
You can purchase additional Astro Gaming C40 TR accessories to further customize the controller. You can also remap the entire control scheme as you see fit. That's a huge benefit for games that require multiple button inputs in quick succession.
This controller is certified legal for tournament play and can be used either wirelessly or with a wired connection. Elevate your game with the Astro Gaming C40 TR for $170.
Astro Gaming A20 Review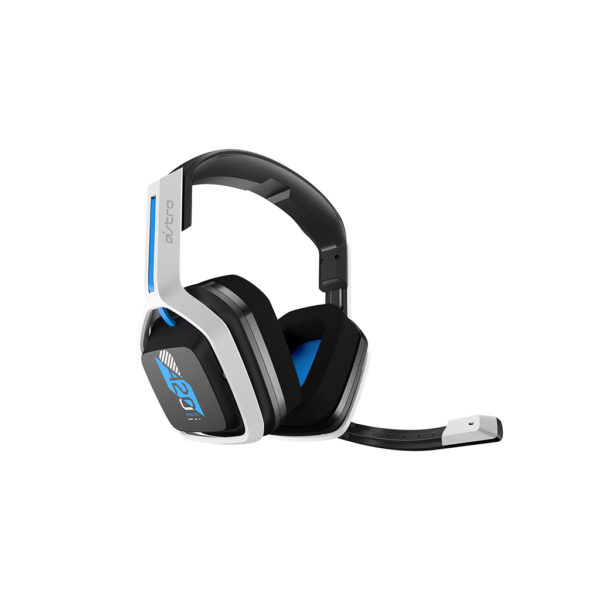 The next set of headphones is more affordable than the first set I spoke about. It's a better option for those who want to save some money and don't need the highest-end performance.
But we need to stop ourselves before we send the wrong message. The Astro Gaming A20 is nothing if not a quality headset. It has an over 15-hour battery life and is built to sit comfortably over your ears for that length of time. Its huge cushions surround your ears for a soft feel.
Additionally, you can easily swap between active communication and patient observation by flipping the microphone up or down. The microphone will turn on once it falls in front of your mouth. The headphones have Astro Audio V2 technology which is some of the brand's best audio output tech at this price.
This item has a 50' wireless range, providing a limitless way for you to experience your games. You can also connect the Astro Gaming A20 to your Xbox or Playstation console by purchasing an accessory adapter.
The Astro Gaming A20 is available in green/white or blue/white for $120.
Astro Gaming A10 Review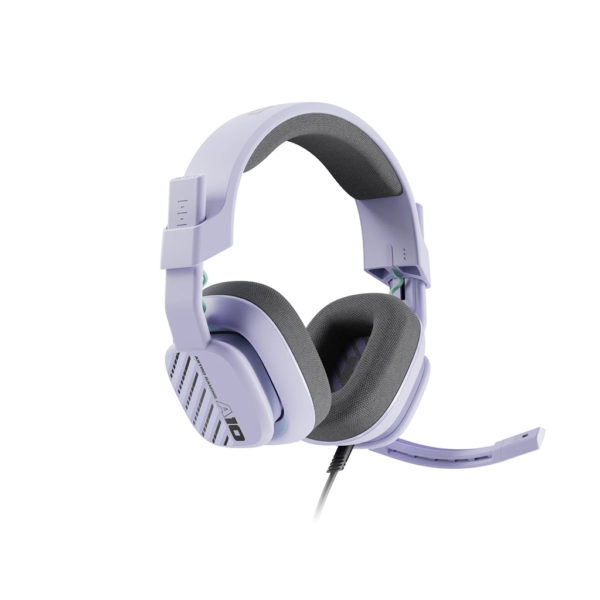 These headphones are the best for daily use. They're not designed with professional gamers in mind, though that's not to say that even the pros wouldn't enjoy them. Instead, the Astro Gaming A10 aims for the everyman that enjoys casually hopping into a lobby a few nights a week.
Astro Gaming constructed them with comfort and utility in mind. They have a cozy shape and a flexible design that bends along with you. They're probably the brand's most versatile set of headphones in terms of positioning. You can twist them, bend them, and wear them however they please and you shouldn't notice any audio abrasions.
Additionally, you can vary their usage without opening up a control station application. You can adjust the volume through a slider on the inside of the Astro Gaming A10. If you want to chat with the lovely folks in your party then all you need to do is flip the microphone downwards. Flipping it up will instantly mute the microphone.
This set of headphones is missing many of the features of the other headsets that I featured in this Astro Gaming review, but that's why I think they're great for a casual audience. These are the best headphones for people who need earphones that do a simple job extremely well.
You can purchase the Astro Gaming A10 in 5 colors including black, grey, and white for $60. This product is compatible with PC, Mac, PlayStation 5 consoles, and the Xbox Series X or Series S line.
Who Is Astro Gaming For?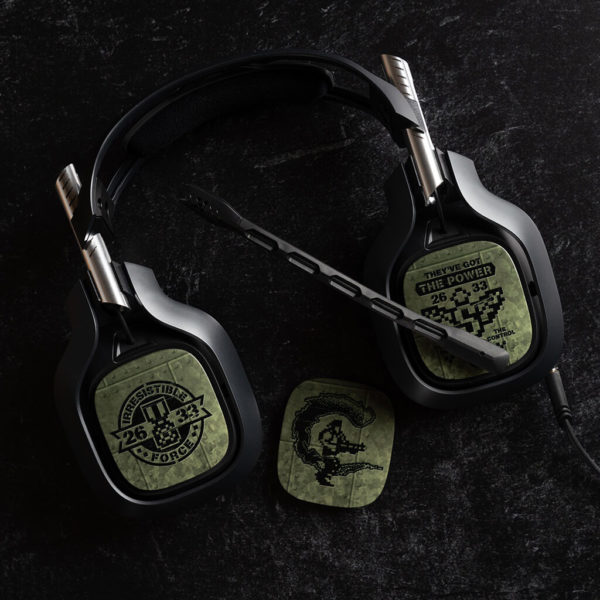 Astro Gaming's goods are for people who want to game to the best of their abilities. It's for people who have the best internet speeds, lightning-fast reaction times, and incredible action-per-minute outputs.
Beginners and casual gamers can still reap therewards of Astro Gaming, but the company's designs will best appreciated by those who take gaming as the most serious of hobbies.
Astro Gaming Reviews: What Do Customers Think?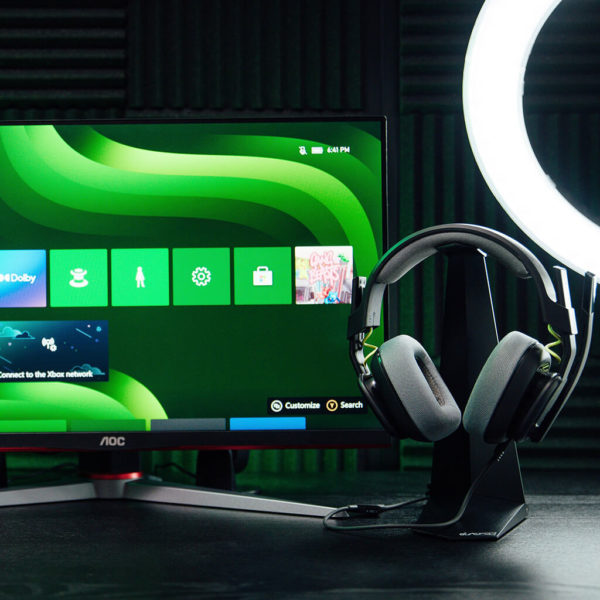 Gamers are notoriously difficult to please, especially as their skill levels increase. They demand the most from their products. I wanted to see how Astro Gaming's rose to those high standards.
So I scoured the internet for Astro Gaming reviews to get a sense of what people really thought about the company. The first place I looked was on the brand's website. Here are the aggregate customer scores from the products I spoke about earlier in this article.
Astro Gaming A50: 4.5/5 stars after 523 reviews
Astro Gaming A20: 4.5/5 stars over 109 reviews
Astro Gaming C40 TR: 4/5 stars from 94 reviews
Astro Gaming A10: 4.5/5 stars over 23 reviews
People praised nearly every Astro Gaming product for its ergonomics. Whether it was a controller, a headset, a backpack, or an accessory, people said that they felt great when they used it. Many people reported that the products felt like they were molded specifically for their hands or ears.
Here's how one customer described the Astro Gaming's C40 TR in their 5-star review. "I have wrist issues that cause me a lot of pain and a normal ps4 controller hurts my hand. This controller was so much more ergonomic than I thought it would be. The back buttons add a lot of customization for me to make it less painful to game. It feels much more durable than a ps4 controller."
They also added that the controller's high price tag justified the quality. That's another common view that many shoppers repeated. They didn't mind spending a little bit more money because Astro Gaming's products performed so well.
As one customer wrote: "The weight on my head feels amazing, this coupled with the construction quality makes it more than worth the price. It is a luxury item but provides adequate functionality to justify the premium on the product. The panel on the side that allows real-time adjustment of game/voice volume is also significantly more useful than I expected."
Similar comments were present in Astro Gaming reviews on Best Buy's website. People said that they saved up to afford the company's goods and they weren't let down when they finally go their hands on them.
Astro Gaming's headphones were routinely praised for having crystal clear audio quality and stellar mixing. They described the sound as crispy and some went as far as to say that it helped them notice details in their favorite games they had previously missed.
That's what this buyer loved about their Astro Gaming's A40 as noted in their review. "I can hear my COD opponents well when using this headset. Sound setup and controls are lit. Magnetic headpiece is removable so perfect if you want lesser weight. Perfect fit to ears as well. Definitely recommend for streaming."
I also looked at Astro Gaming reviews on TrustPilot. Sadly, I found that people here complained about faulty deliveries and defective products. Fortunately, I also read some reviews that recounted positive experiences working with Astro Gaming's to help fix the issues with their products.
Overall, people were extremely satisfied with their Astro Gaming purchases and didn't mind paying premium prices for premium products.
Is Astro Gaming Legit?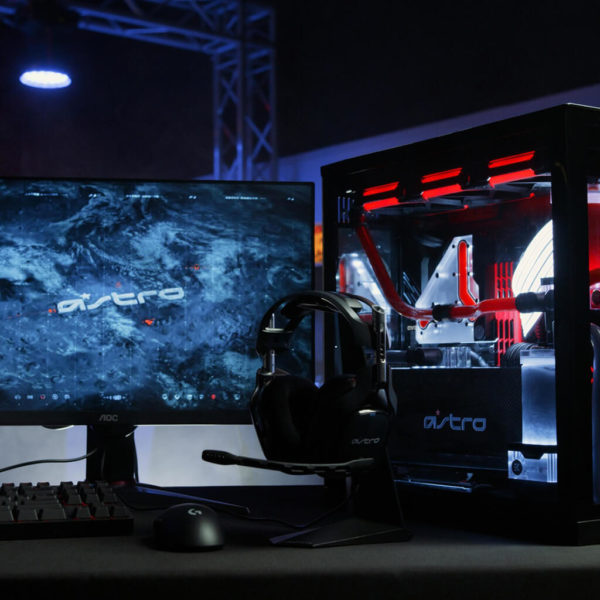 I was worried that I would dig up some dirt about Astro Gaming that would make us think they're not a trustworthy company. Sometimes I'm happy to proven wrong, and this one of those instances.
There were some grievances over faulty items, but those bound to happen with any large company. I believe that Astro Gaming is a legit company.
Is Astro Gaming Worth It?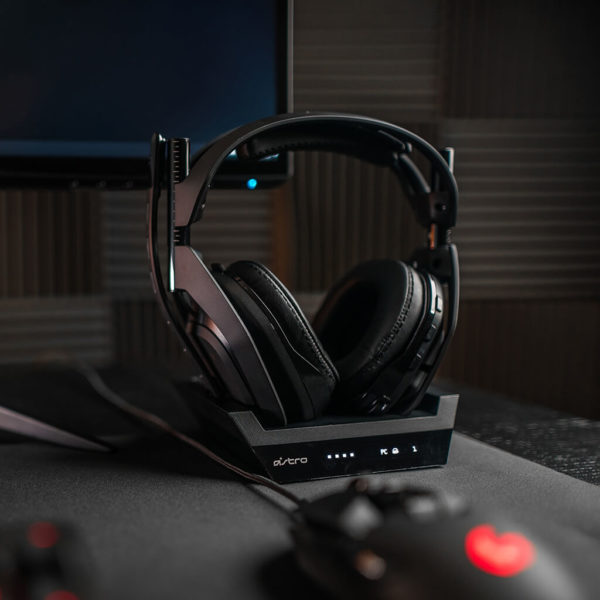 If you're serious about gaming's or if you require equipment that caters to your specific needs that other brands can't meet, then I'd recommend checking out Astro Gaming.
Most of their products work with multiple systems so you'll have options for how you want to personalize your gaming's experience.
Astro Gaming Promotions & Discounts
This isn't necessarily a promotion but you can purchase refurbished Astro Gaming products that should function as good as new. They're available for slightly less than retail prices so you might end up saving a couple of dollars.
Where to Buy Astro Gaming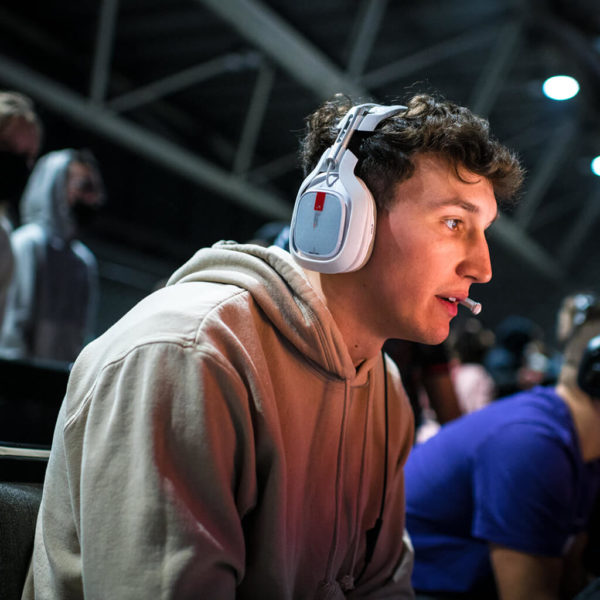 You can buy Astro Gaming's products on the company's website, www.astrogaming.com, through their Amazon storefront, or at retail locations like Best Buy.
FAQ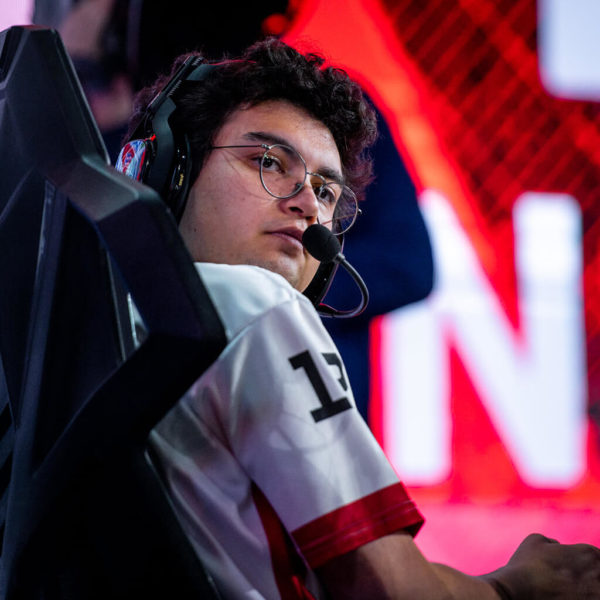 Who owns Astro Gaming?
Astro Gaming is a subsidiary of Logitech. Logitech bought them from Skullcandy in 2017 for $85 million.
Does Astro Gaming ship internationally?
Astro Gaming's ships to countries in North America, Europe, and Asia.
What is Astro Gaming's Shipping Policy?
The company offers free shipping on all US orders over $29. You can select either standard shipping or express shipping. The standard option will deliver products within 4 to 7 business days while express shipping will get your purchase in your hands within 2 to 3 business days.
You can create an Astro Gaming's account to check your delivery timeframe and to receive a tracking number.
What is Astro Gaming's Return Policy?
Most Astro Gaming products have a 30-day money-back guarantee and come with a one-year warranty that covers damages and defects in the manufacturing. You can begin the return process by entering your order number on their website.